Translations from Perfume's official blog. This selection written by Perfume staff
"love the world" campaign in Osaka (2008-07-09)
Today, Wednesday July 9th, marks the release of Perfume's new single, "love the world". We are here in Osaka for the release campaign♪
We were last here in Osaka on the 27th of April. It seems like the time just flew right by.
Since we'll be doing a public radio broadcast, we'll be able to meet everyone for a while.
The members thoroughly enjoyed humouring a nearby infant on the bullet train on the way to Osaka.
We also picked up today's daily publication "Nikkan Sports" and have been reading it.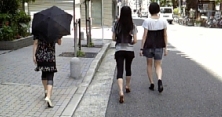 ---
Rejuvenated by a hot meal (2008-06-21)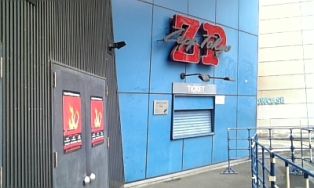 Today we'll be performing at the Hot Stuff 30th Anniversary Show - "BLACK AND BLUE" - live at Zepp Tokyo♪
Perfume's last live show at Zepp Tokyo was May 4th.
For today, instead of boxed lunches...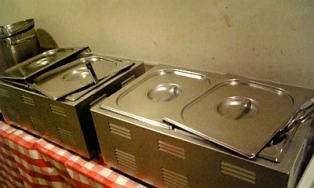 They prepared a hot meal for us☆★
They had a selection of items for us to choose from, so it was like getting to eat at a buffet.
Today's blog entry title was chosen by A~Chan.