Our ninth meeting was another good time. We met new member Greg and welcomed back original member Christian after a prolonged busy schedule. We had the big meeting room to ourselves again, which was fantastic because there was equipment galore.
Sean arrived first with his Fujitsu FM-16π and Sega SC-3000, which had been recently upgraded to red. Greg arrived not too long after with his The C64 and a decked-out Spectrum ZX-80.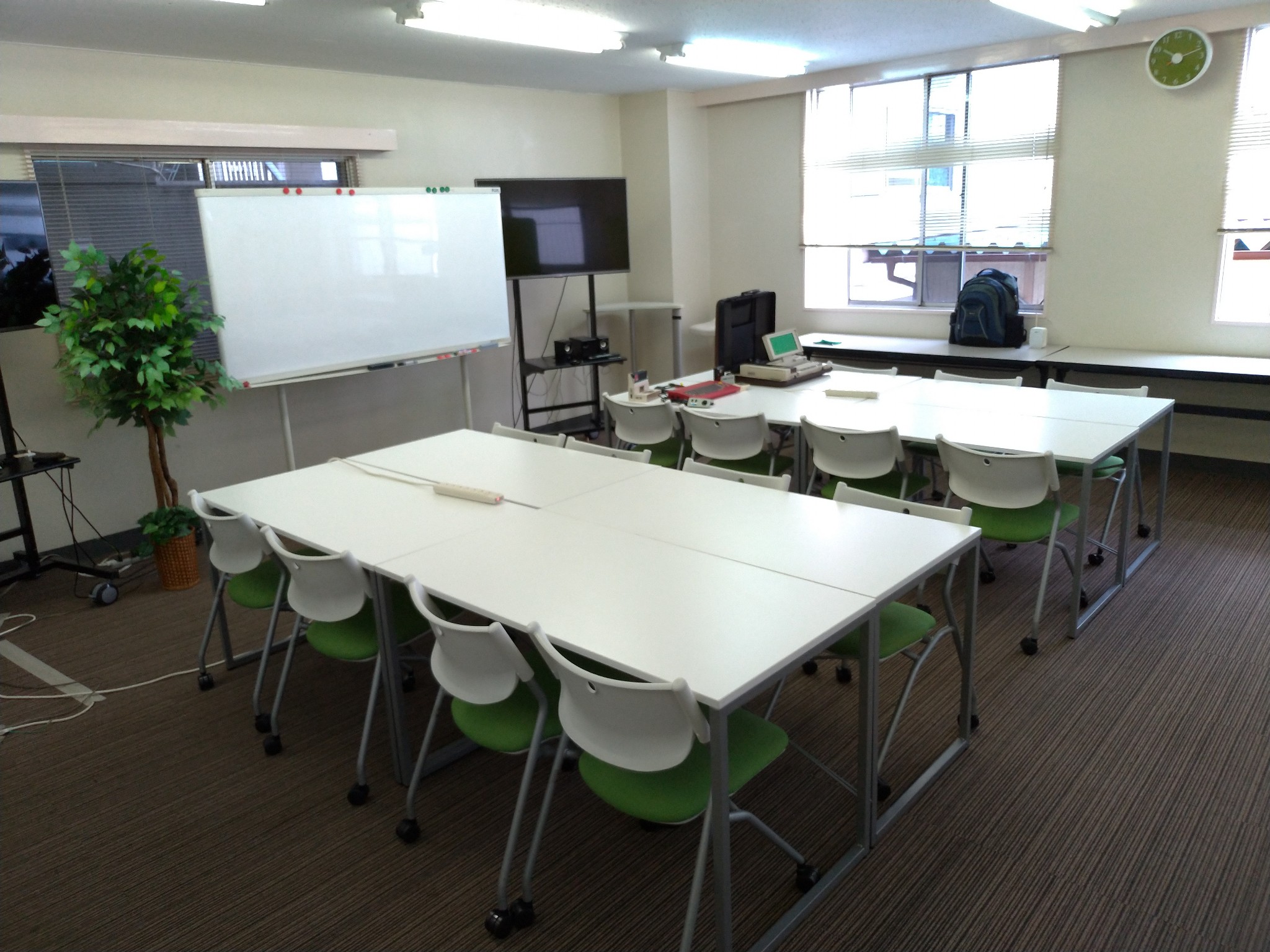 The FM-16π is a fairly heavy but portable machine that came with a dedicated carrying case and a printer. People took turns entering small amounts of text into the text editor and testing the printer.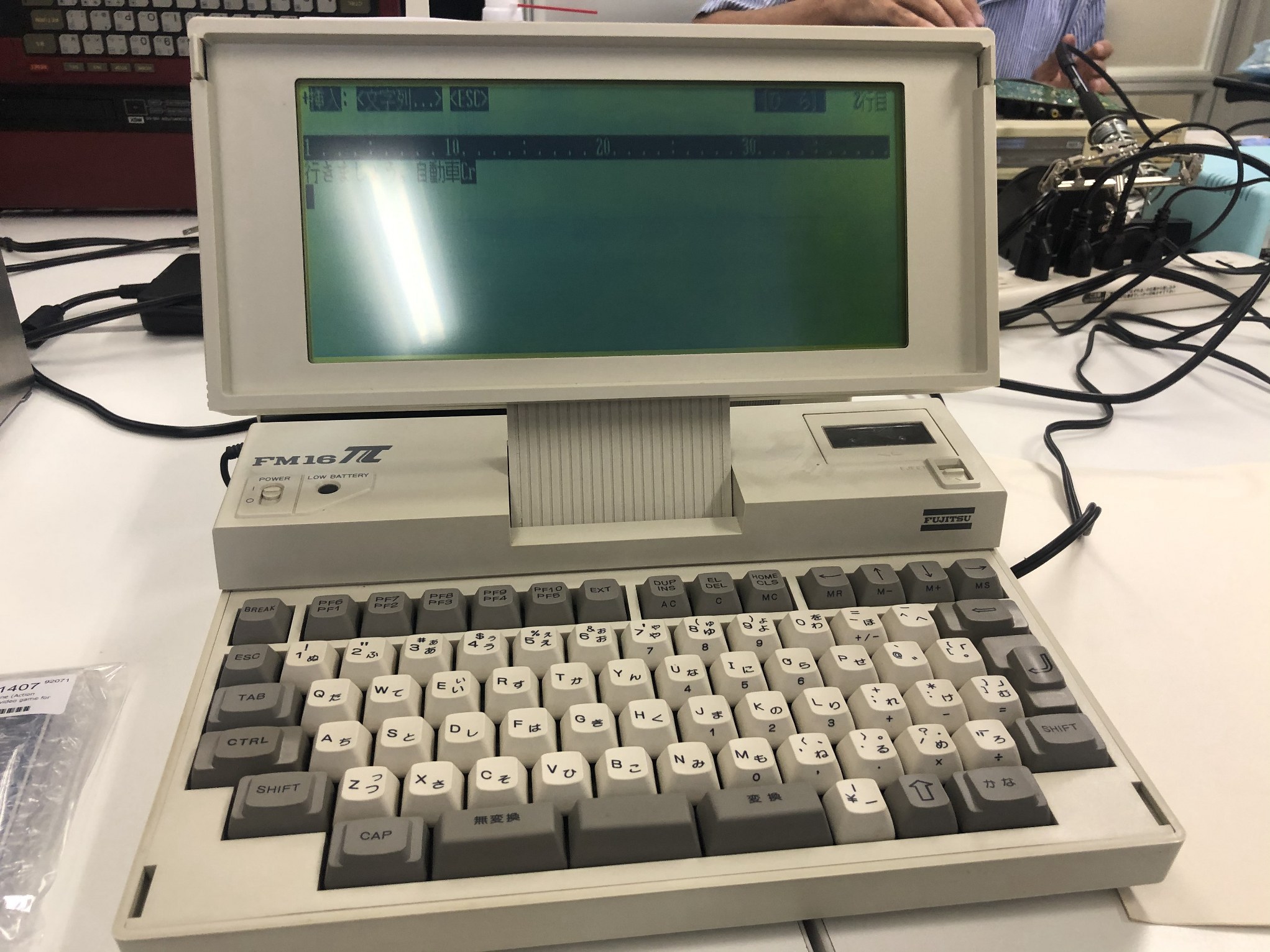 With tremendous effort Sven brought in his bulky Commodore 128D for diagnosis. Edoardo went to work with testing components and changing capacitors, and although it didn't end in success, perhaps some progress was made and hopefully Sven can get it working again from home!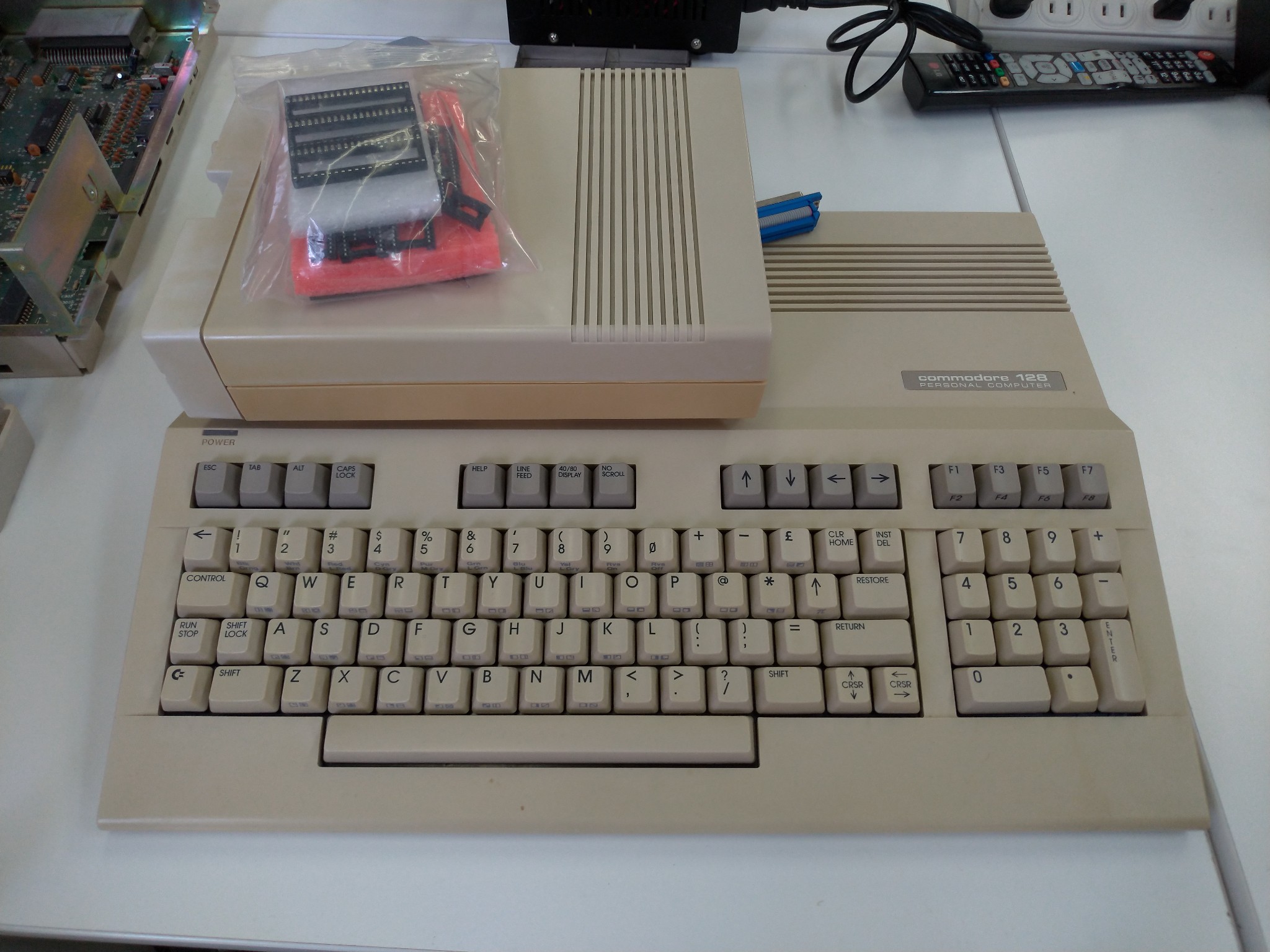 Curt brought in his Sony HitBit MSX machine for testing and potential repair, as well as his heavily modified (by the previous owner) and wonky TRS-80.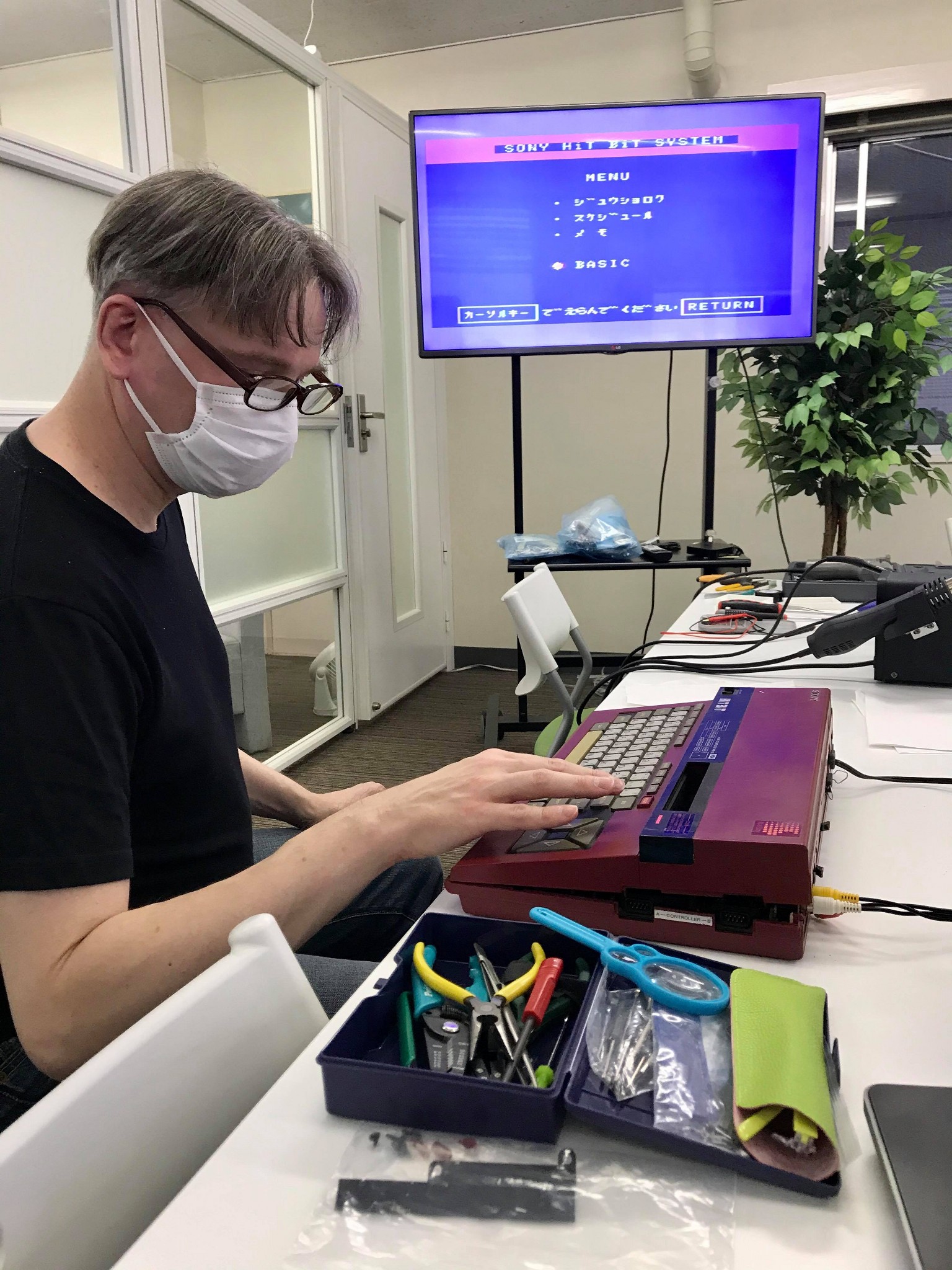 Christian was in charge of the PVM this time, but he also brought his Japanese Commodores – the Japanese Commodore 64 and MAX Machine. It was his first time to test the Japanese Commodore 64 and despite the bulging PSU, it worked nicely!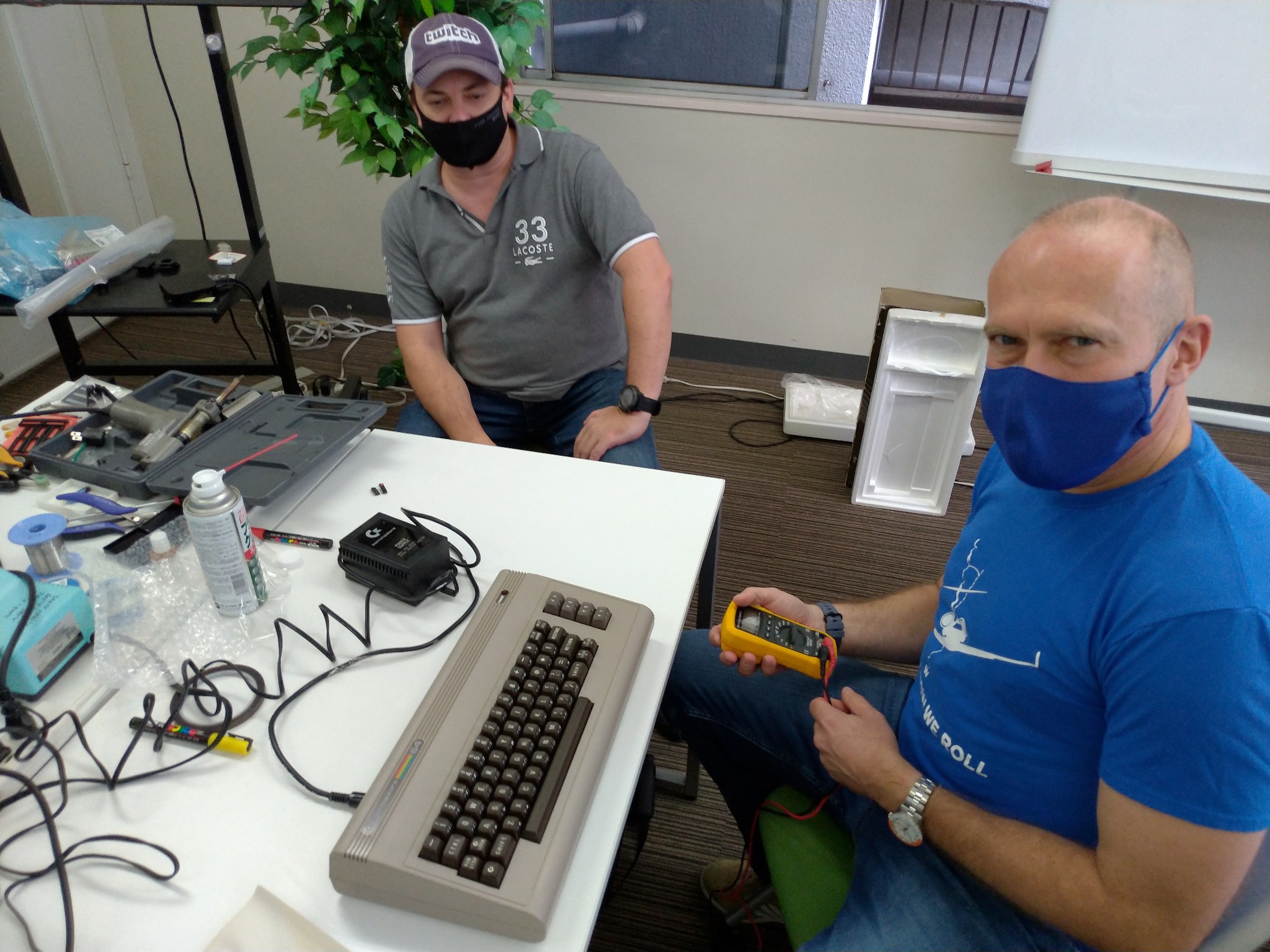 The PVM was quickly put to use with Michelle's PC-8801MR. It was the first time one of the big-three Japanese 8-bit computers was properly represented at the meet-up.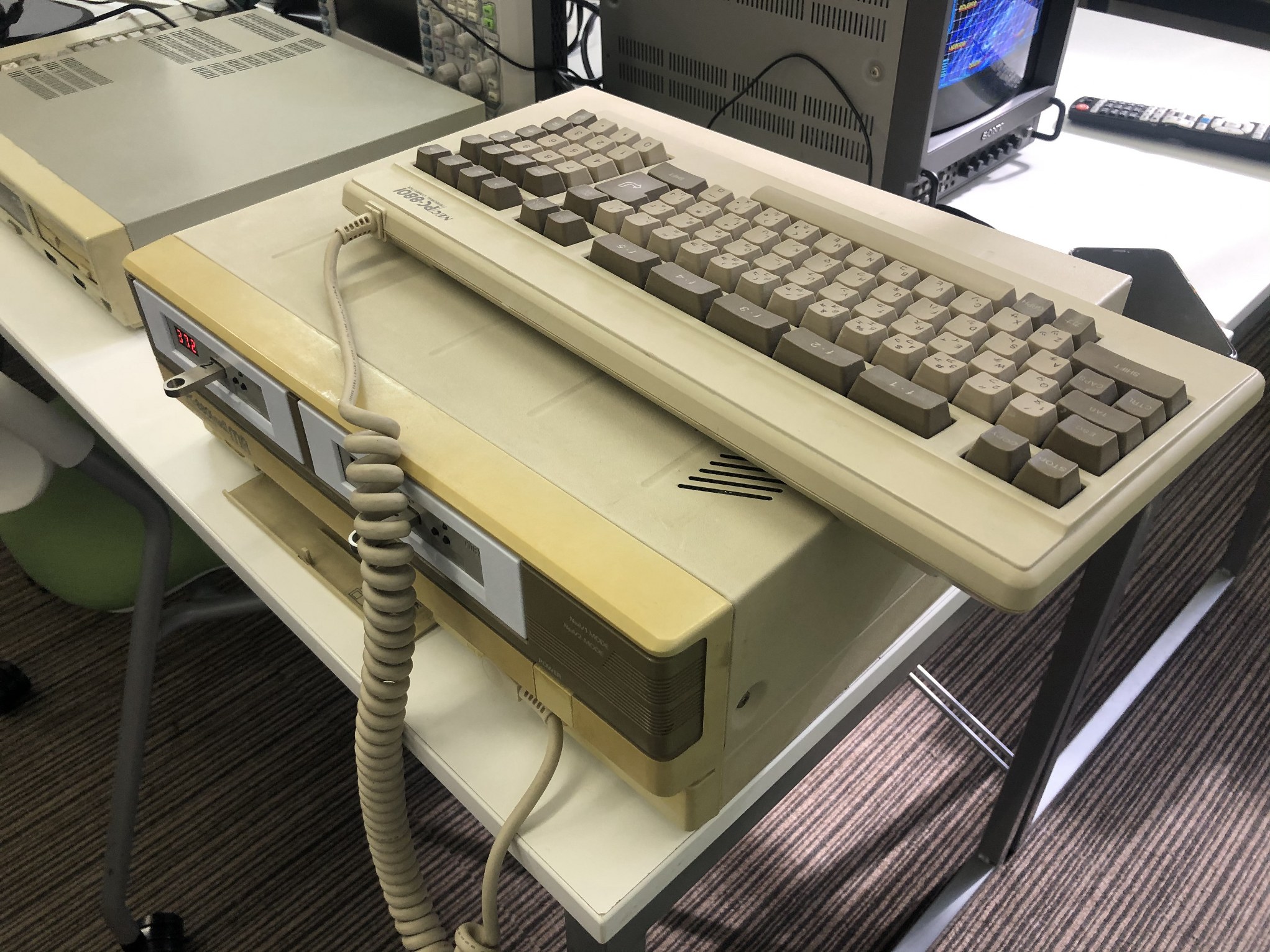 People took breaks from the test and repair cycles to talk or play games.