I don't buy a lot of software, but Bard's Tale II was the first Commodore 64 game I ever owned, and I also really loved Bard's Tale III. I found this for a reasonable price on eBay, so I nabbed the whole series. I hardly ever play on real disks anymore, but for games like these, it is great to flip through the manual while playing, and having to use the real codewheel gives it a sense of authenticity. I also really enjoy the box artwork.
There's a large patch of wrinkles on the front of the Bard's Tale box, but from a distance the box looks quite clean.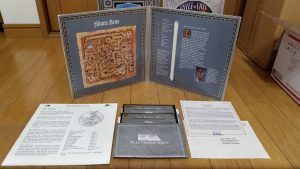 There's a bit of a dented section on the front of the Bard's Tale II box, but the image itself looks nice.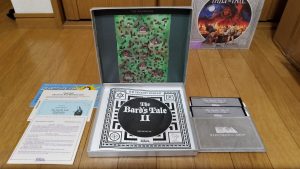 The Bard's Tale III box looks fantastic!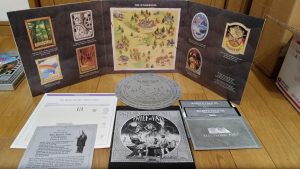 I also got a pair of clue books.
I'm still currently playing through Alternate Reality: The Dungeon, but I am thinking of playing all three of these in order next!