Sean brought in a couple of dinky computers to this meetup, as they were in need of some minor repairs. Edoardo to the rescue! He replaced the big capacitor that often goes bad in the PC-8201 and reinforced the audio and video ports in the Takara Game Pasokon.
To really test out the PC-8201, Sean also brought the Nihongo Word Processor module. It's a cartridge that plugs into the side of the PC-8201 and provides the ability to use kanji. Neat!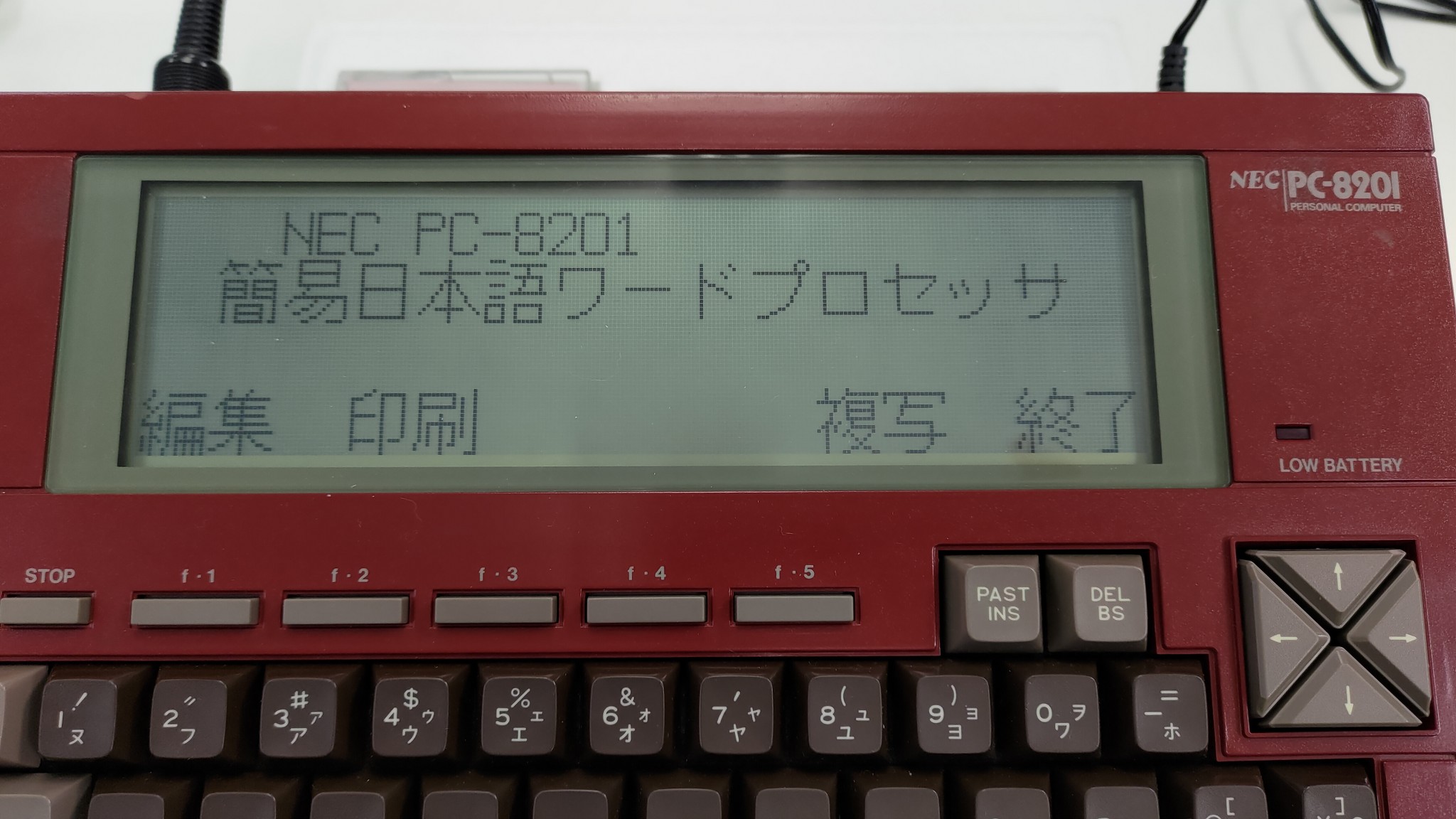 The Takara Game Pasokon is one of the smallest computers, being outweighed (probably) by its own power supply. But the games run smoothly and the sound is surprisingly good considering how simple the graphics look. Each computer has its own personality! Greg and new member Bernard also enjoyed playing around with a couple of arcade classics.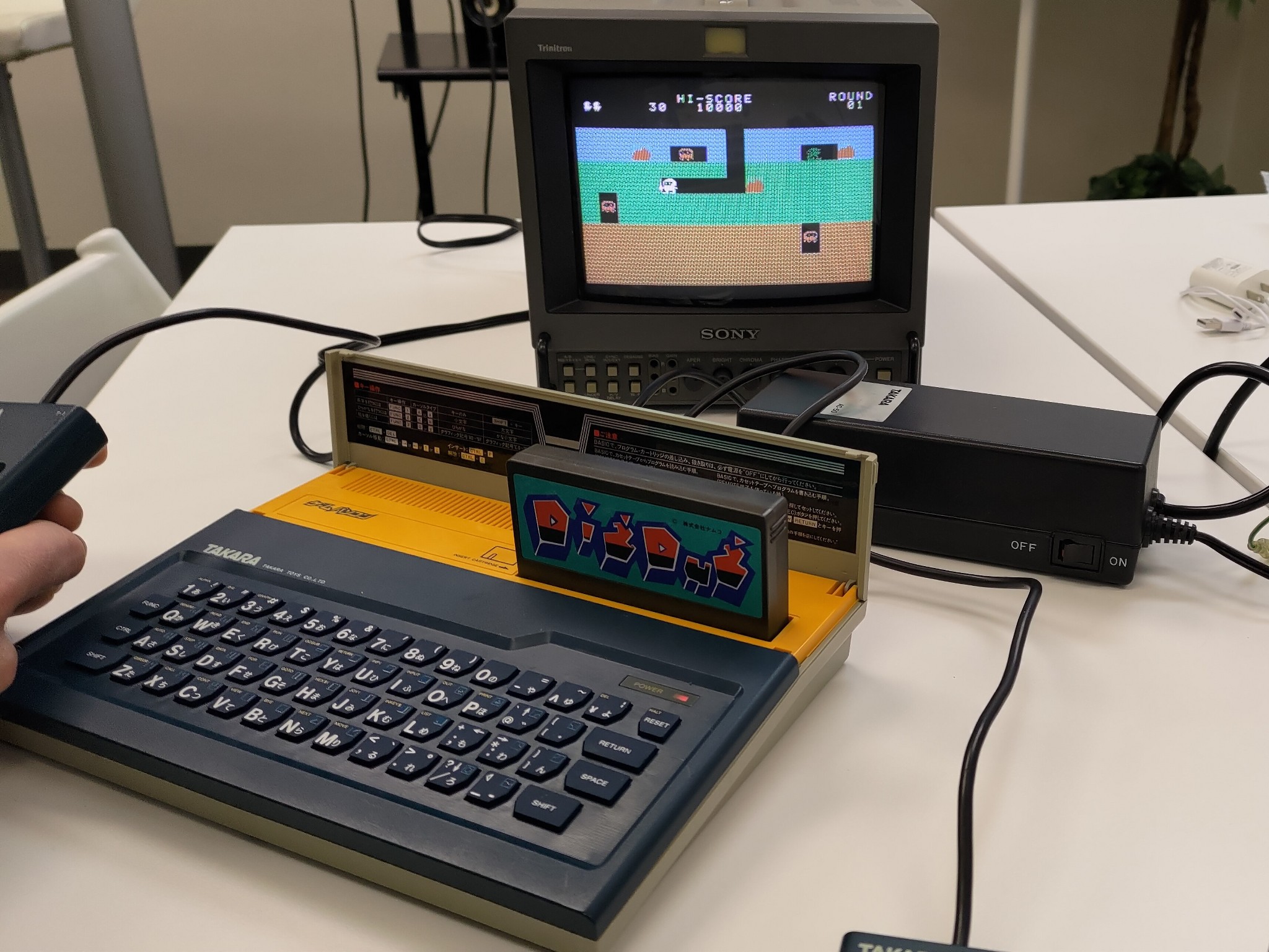 In addition to his computers, Sean also brought his entire collection of QuickDisks for the MZ-1500, because Saburo brought his QuickDisk image dumper. It's a rickety-looking device and it's a bit misbehaved; it will make successful dumps of any disk that is readable, but it usually fails 2-3 or occasionally 20 times before it succeeds. Anyway, it did its job!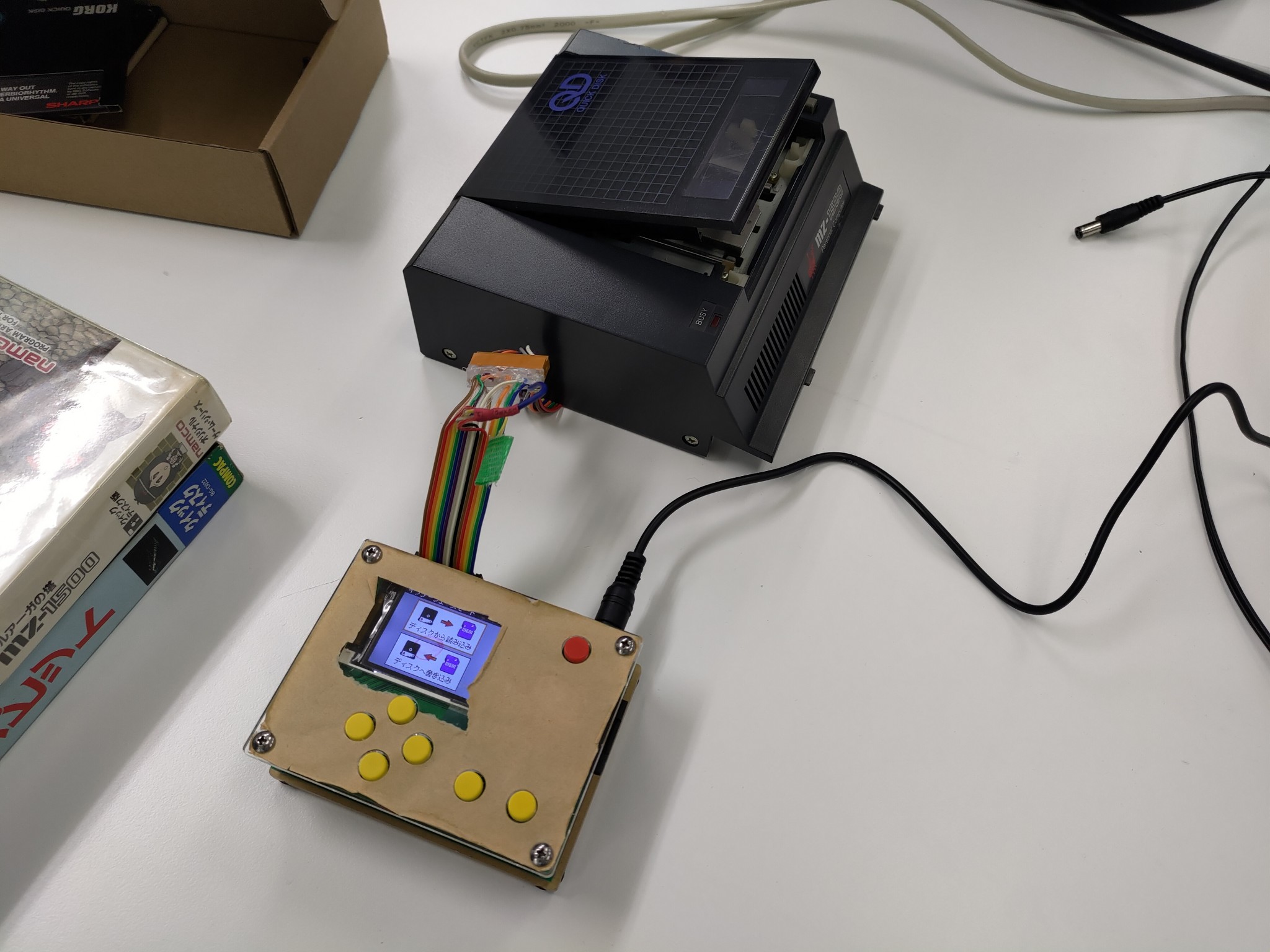 Edoardo's colleague Michel joined for the first time, looking to get some work done on his Atari 1040ST. Back to work, Edoardo! He also showed off a couple of miniature devices, one by Sharp that seems to be a few decades old, and one less identifiable one that seems fairly modern but can probably be used to run vintage games!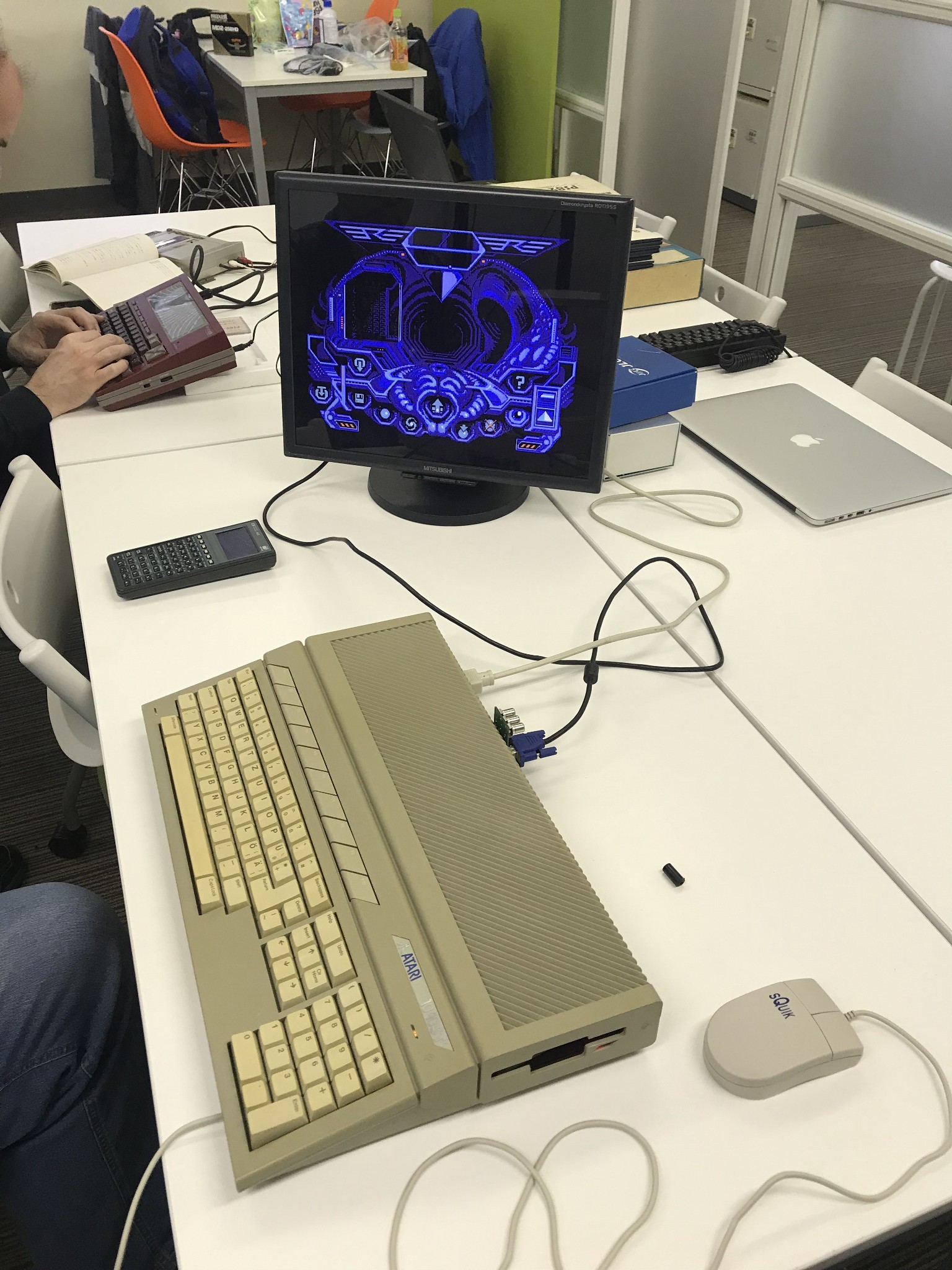 Tom showed up not with his usual MSX R, but a handsome-looking Victor MSX2 and a handful of games for everyone's entertainment.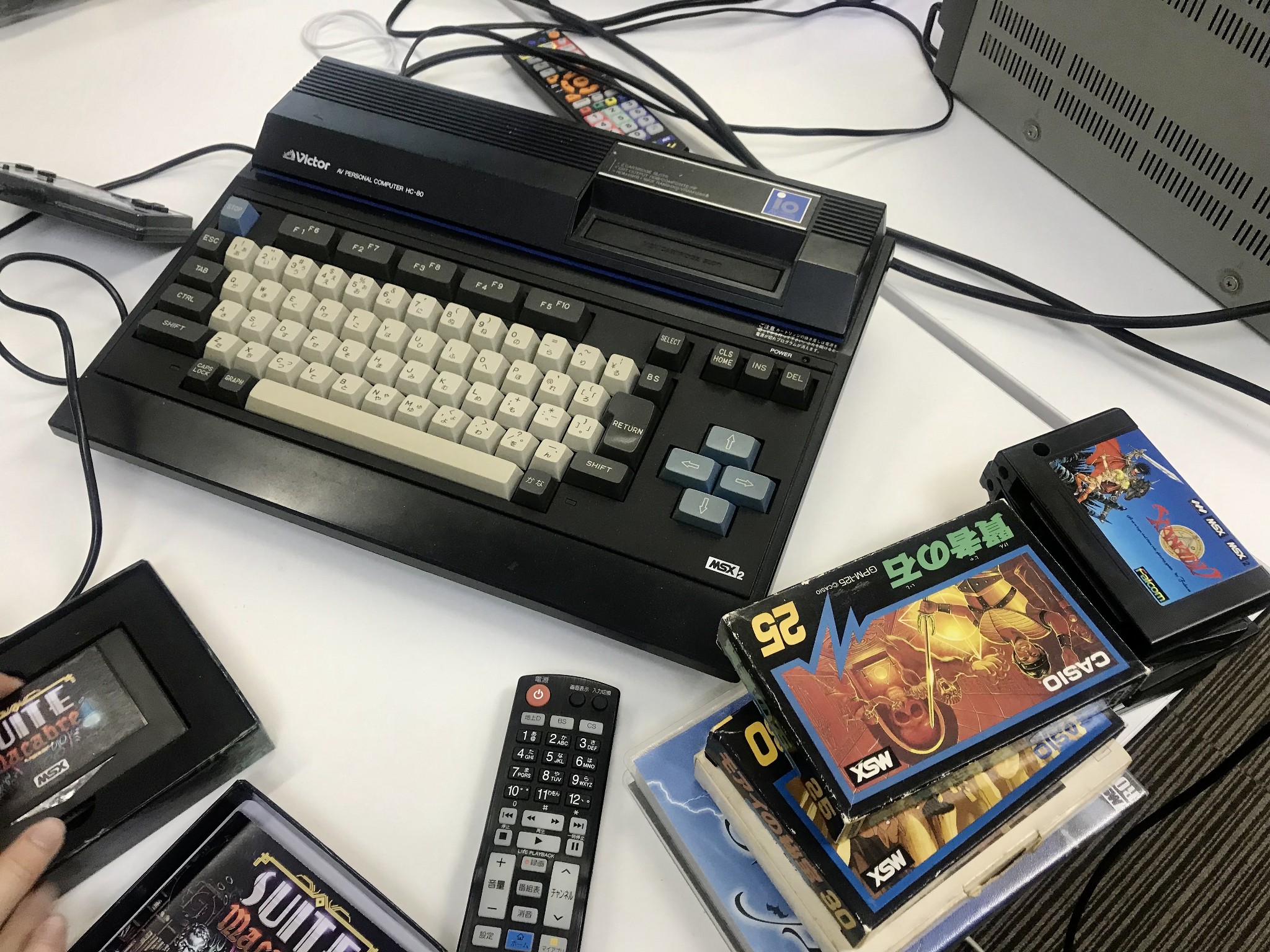 Joseph brought Pauline back again for some more disk evaluation and analysis. It was used to re-write disk images for Michelle's PC-9801 copy of Ys.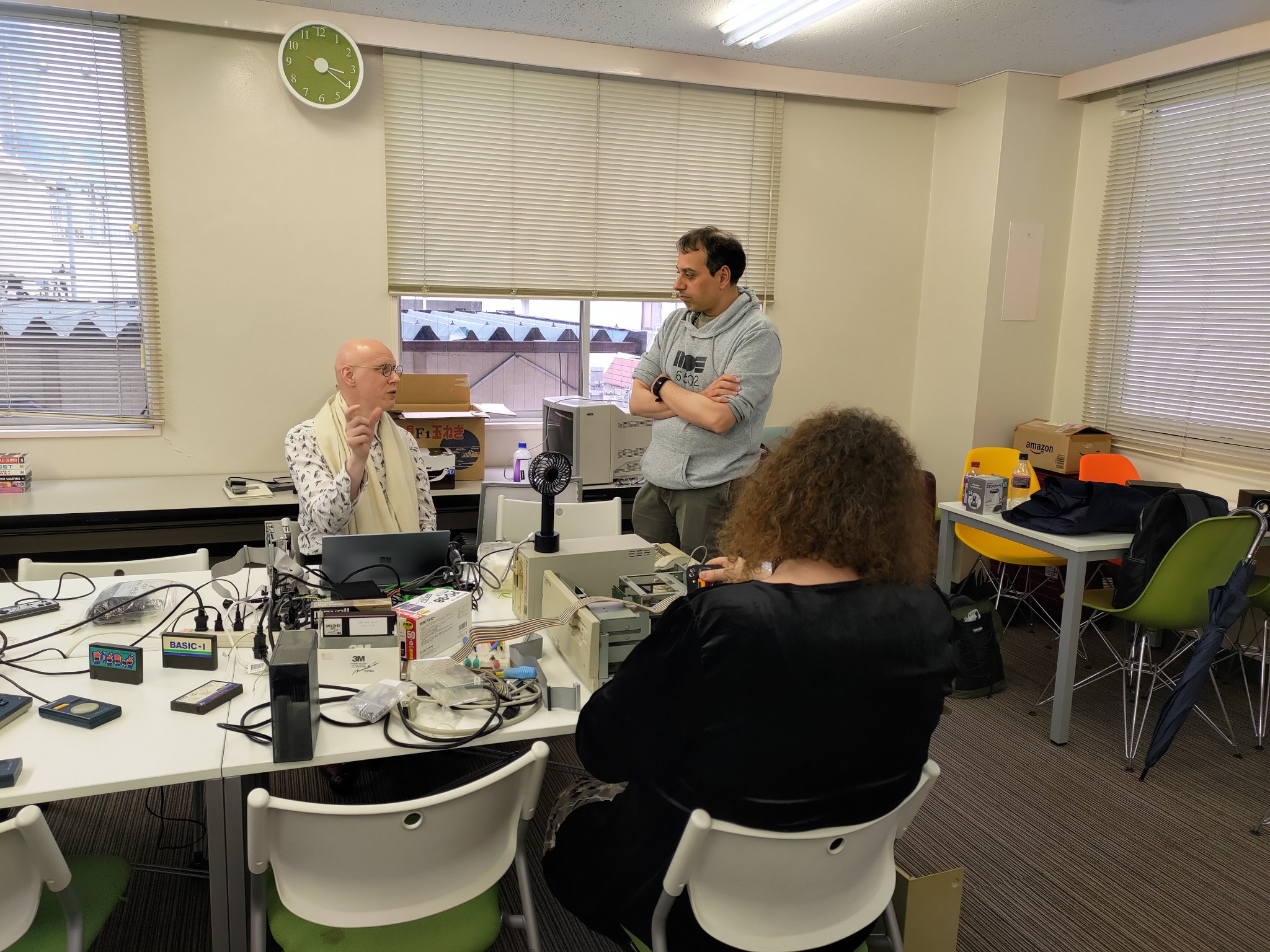 Greg brought in one of his Amiga 1200s with shiny new case and keycaps. What a looker!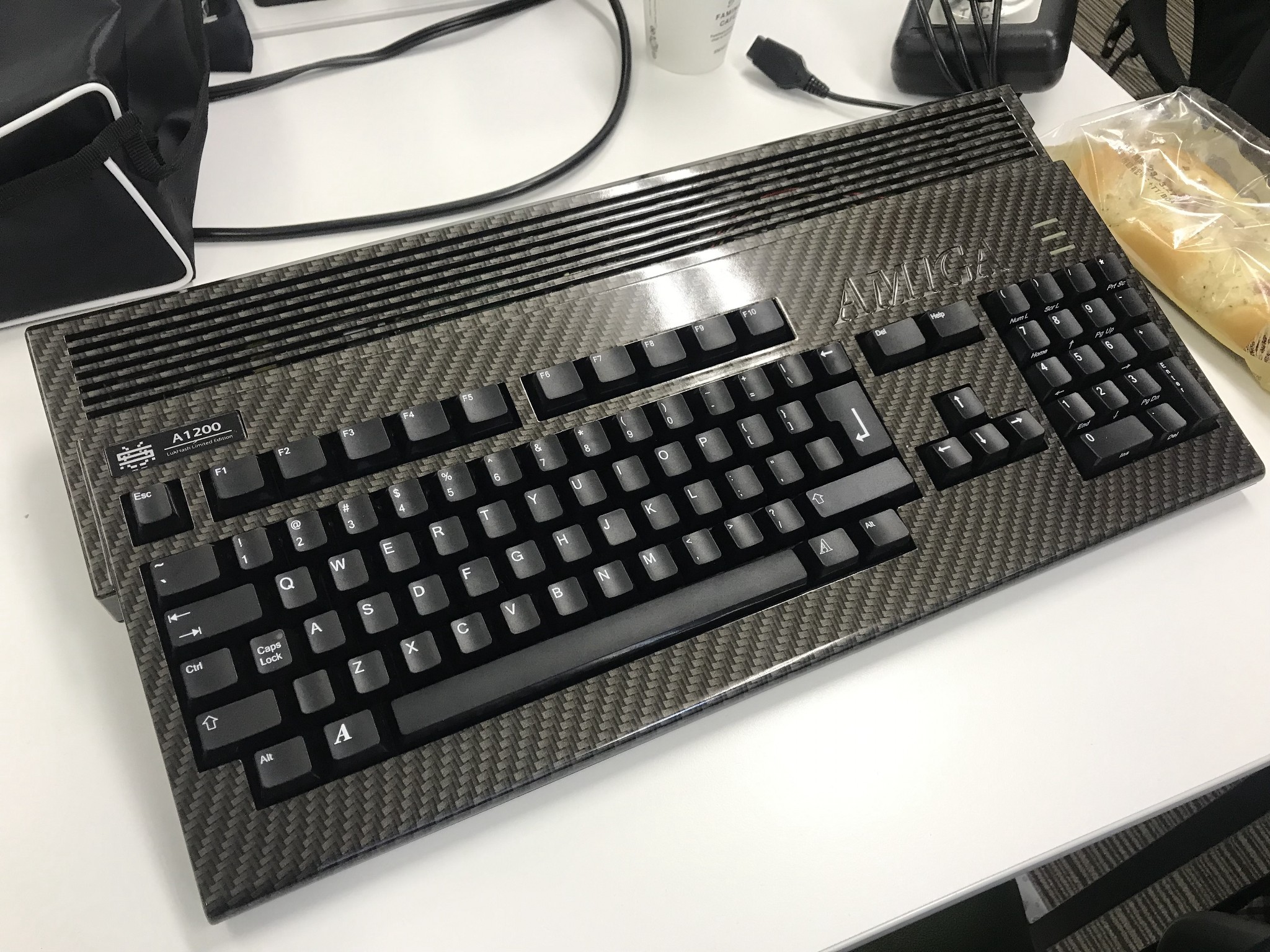 And Sven took his own Amiga along for a little diagnosis.