Around the time of the VIC-20, Commodore came up with this joystick design.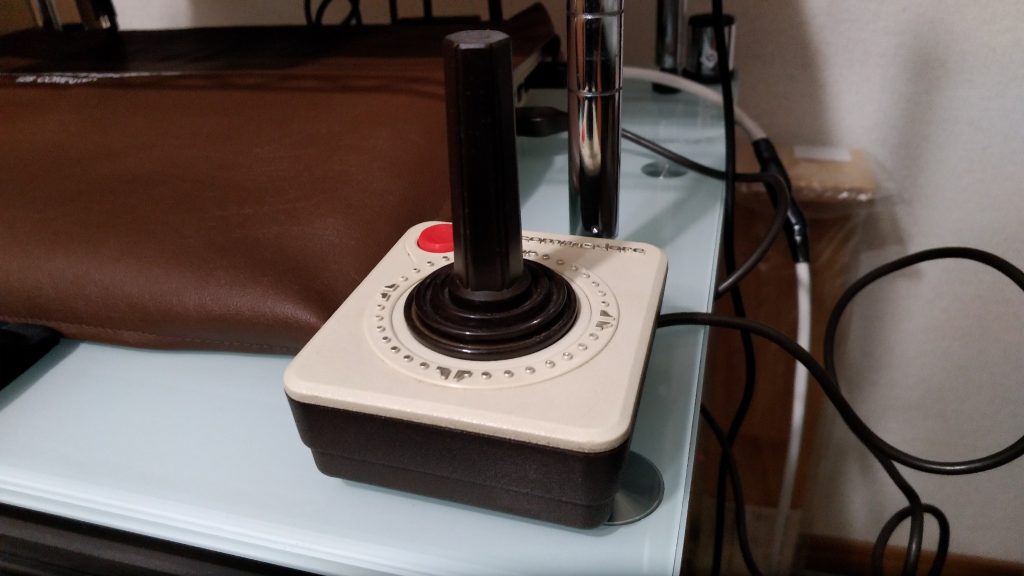 This is, of course, a ripoff of the Atari 2600 joystick design. The only differences were the brown and beige VIC-20 colors and the fact that Commodore put their name on it.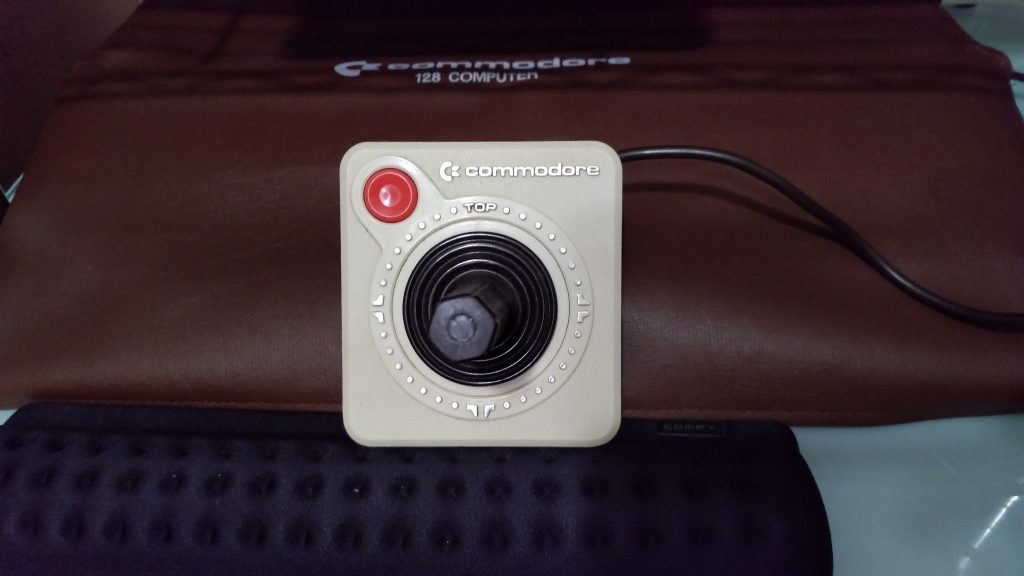 It's a bit difficult to see in the above photo, but the base and cable are also VIC-20 brown.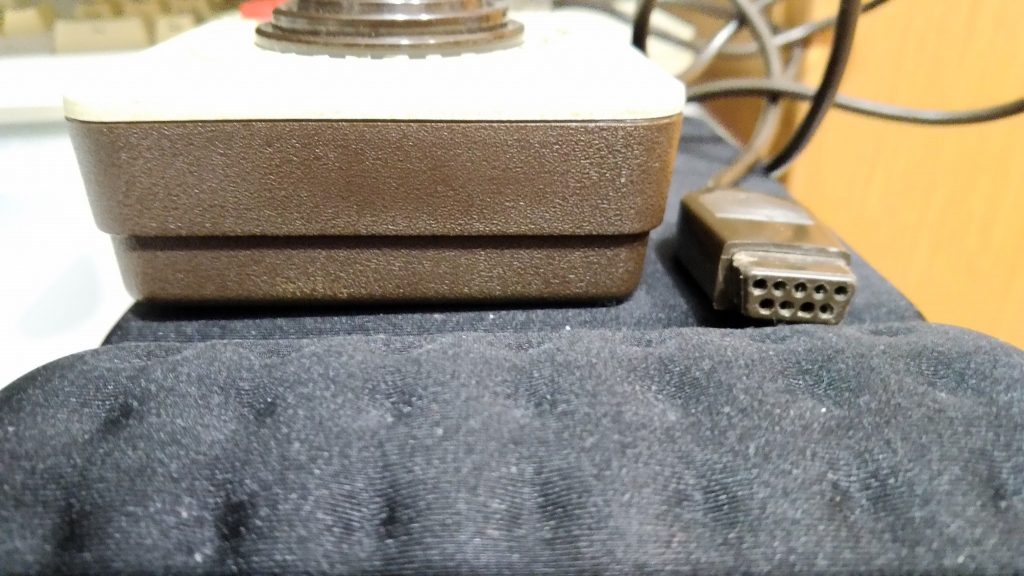 Of course, Atari sued Commodore. The judgment was for Atari, so Commodore quickly redesigned the more common joystick shown below.