A coder by the name of ZeroPaige worked for seven years to bring this classic gem of video game history to the Commodore community.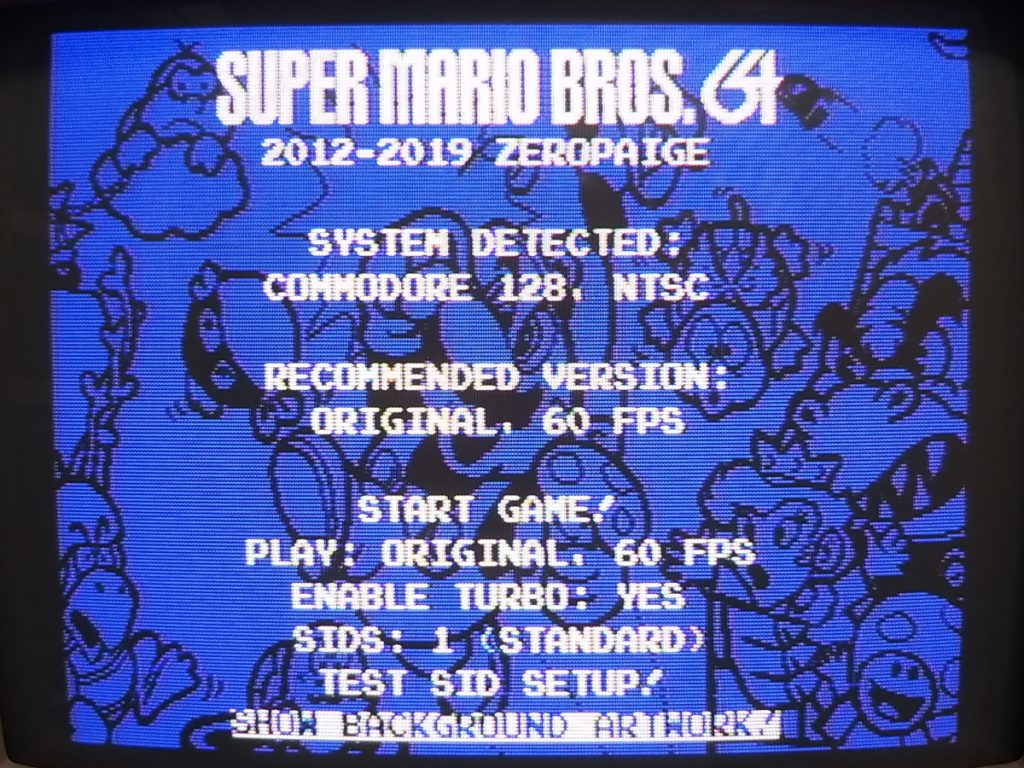 It looks nearly identical to the original NES version, although you can notice some subtle differences. The most noticeable I've noticed is the animated lava in the castle levels. The sound is quite close to the original, but one SID isn't quite up to the task. If you happen to have two, however, this game can use it for improved accuracy. The game has a tendency to slow down a bit if there is too much action on the screen at once. But if you have a Commodore 128, it slows down a little less often. If you happen to have a SuperCPU, it can really keep up with the action!
Using a one-button joystick to control the game works as you'd imagine. The button for fireball/accelerate, up for jump. It's not ideal, but it's just how these things go. You can definitely still enjoy this game!
As this is not licensed by Nintendo, most download links have been disabled to avoid legal action. I think if you look around a bit for it, though, you can still find it without too much trouble.