Emerging from the wreck that is covid-19 while Tokyo experienced a huge dip in active cases, we had our sixth meetup, our first in over four months. We met up with our newest member Edoardo, who brings a wealth of knowledge and some serious-grade professional equipment.
Covid-19 was not the only tragedy surrounding this meeting, Sean also had a phone problem which ended with losing the pictures from the meeting. Fortunately, Sven and Curt had taken some so there is photographic evidence of our June meetup.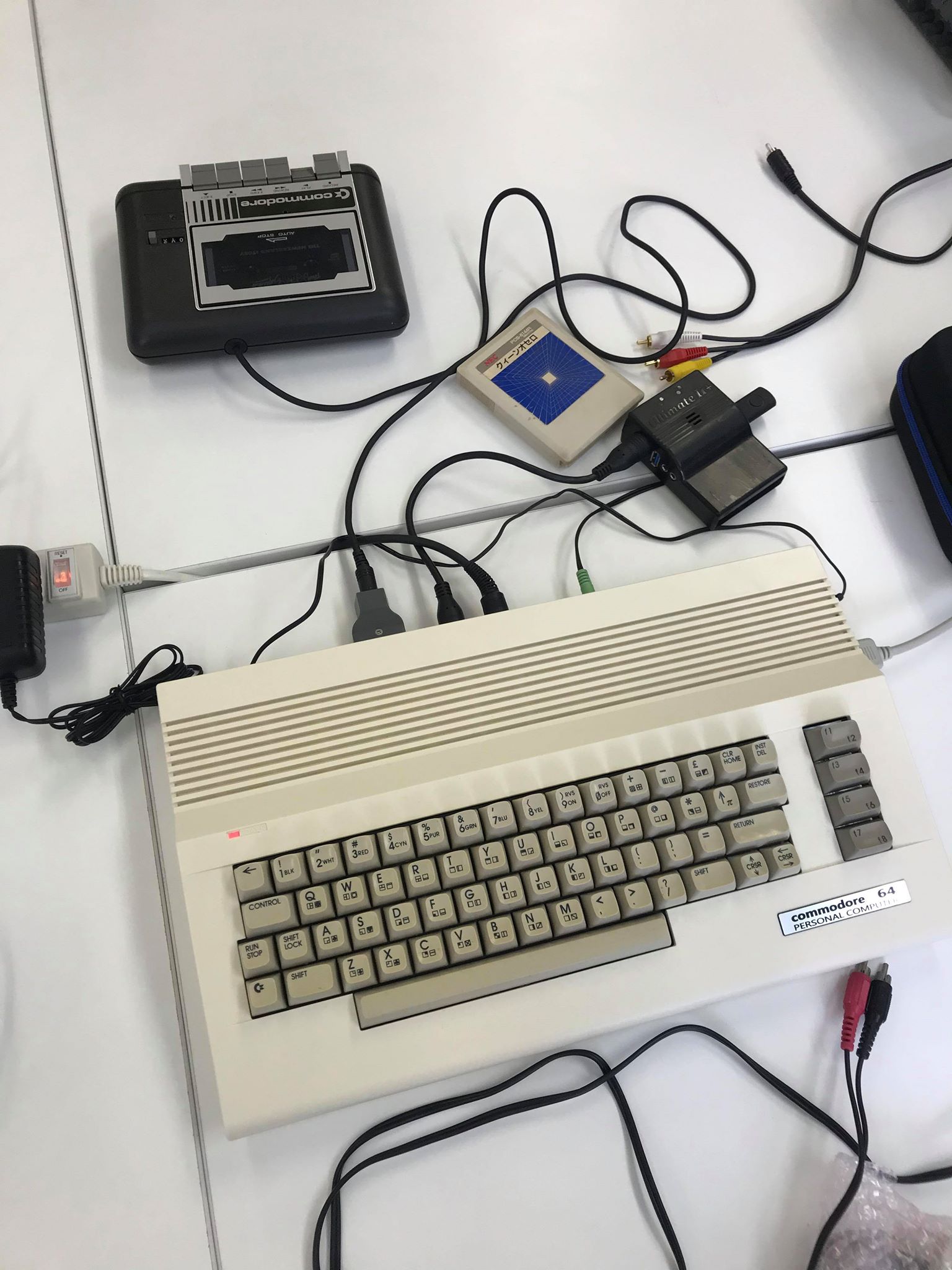 We played with a Commodore 64 and both a PC-6001 and a PC-6001mkII. ROMs were burned, CRT photography was performed, joysticks were fixed, power supplies had cables soldered onto them, and keyboards were poised for trade but it turned out not to be in anyone's best interests.
Although there were few of us this time around, it was great to be back in the familiar meetup room with friendly, masked faces.