Our little monthly gathering plods along, despite our meetup date coinciding with another spike in coronavirus. This time, we had a little bit of a theme going – portable units. Sean arrived first (surprise!) and set up his machines for the month: Toshiba J3100-101SGT, Toshiba HX-31 PasopiaIQ (MSX platform), and NEC PC-8201. Edoardo, who arrived shortly after, had a previous commitment so traveled light – bringing a few lightweight project boards instead of his usual heavy-duty soldering equipment.
The Toshiba MSX is not portable, but brought along as sort of a crutch so some typical gaming could also be done. Pitfall II was a source of consternation for Sven, Justin, and Sean, in turn. Those scorpions are hard to jump over, and those bats hard to run under!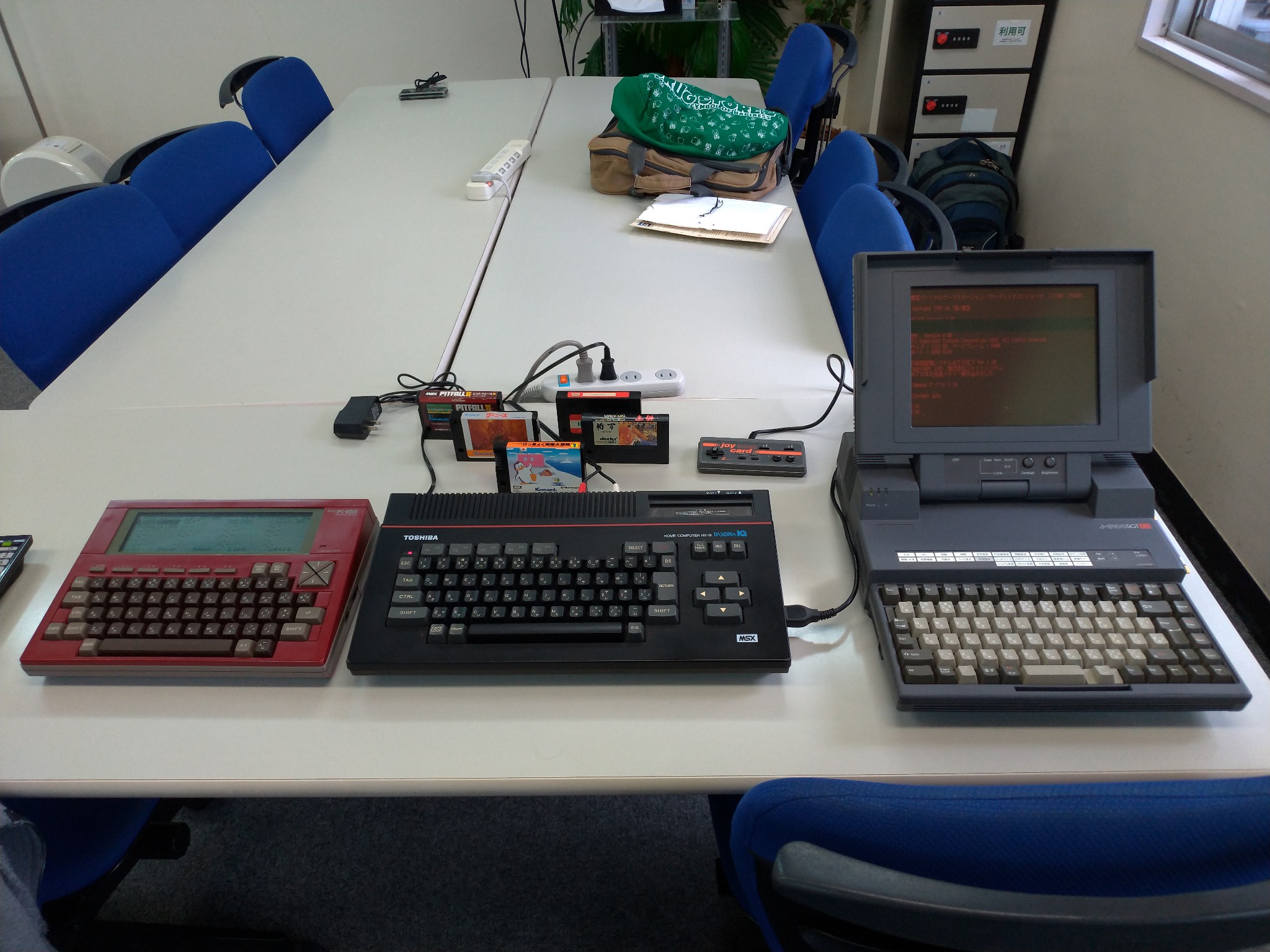 Curt brought his own PC-8201 to compare voltage measurements to Sean's seemingly more complying machine, but no significant differences were found. He also explained carefully and in good detail how to transfer files back and forth between a modern PC and the PC-8201, but Sean is likely to need reminders. Jim also made his much-anticipated return due to having another commitment in the neighborhood.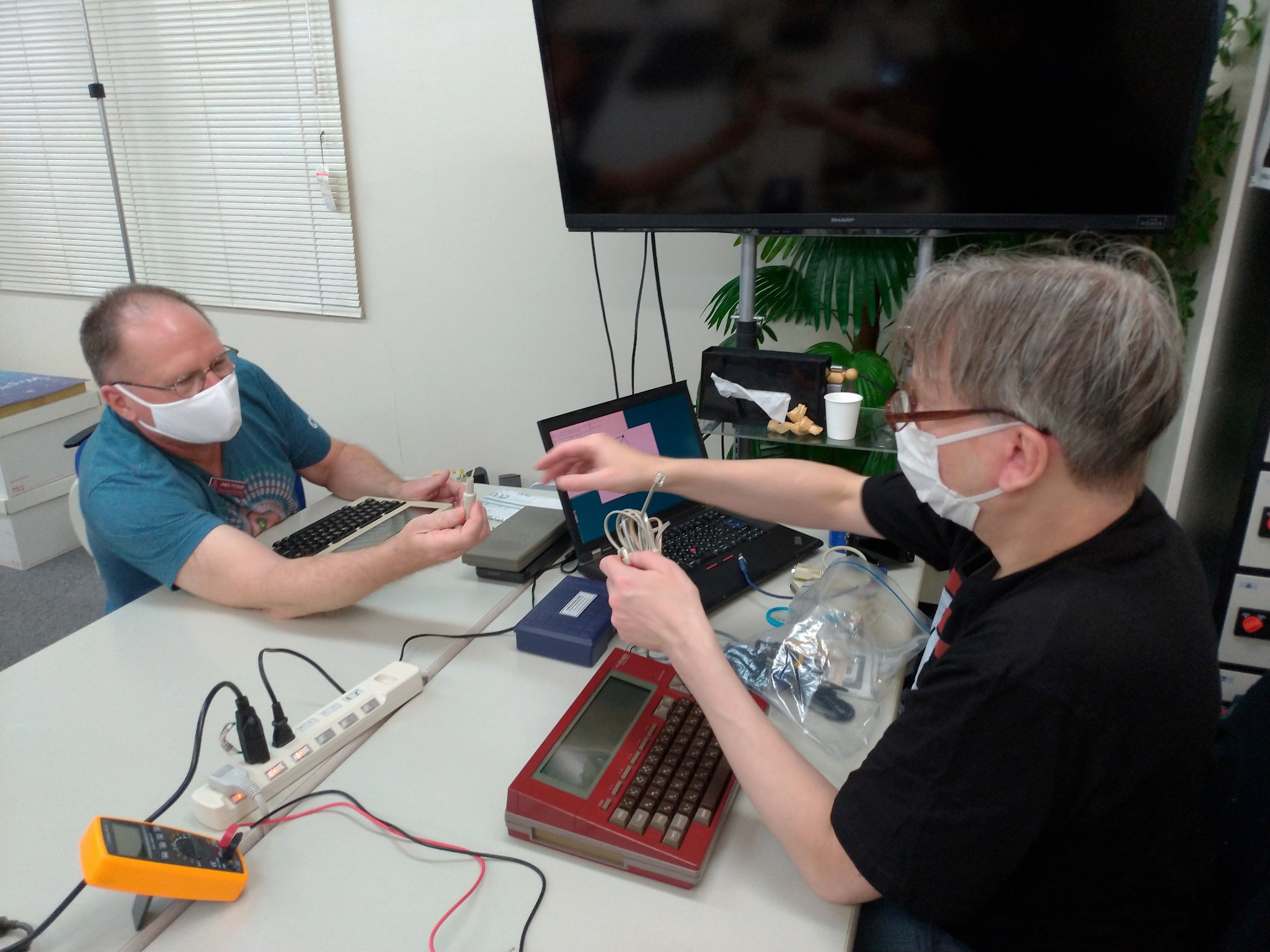 The J3100 got some love, at first with the classic Shanghai, and then with Heaven and Earth, a multi-faceted collection of games and activities, one of Sean's favorites from DOSteryear. It was also the subject of poking and prodding to try to understand its video output, and the contents of the gigantic mess of a hard drive were mulled over a bit.