We started our 14th meetup with Sean's Sharp MZ-1500. Its most outstanding feature is the QuickDisk, a format that fell by the wayside as the battle for supremacy was eventually won by 3.5″ floppy disks. The MZ-1500 has some excellent renditions of arcade classics, like Pac-Man and Dig Dug.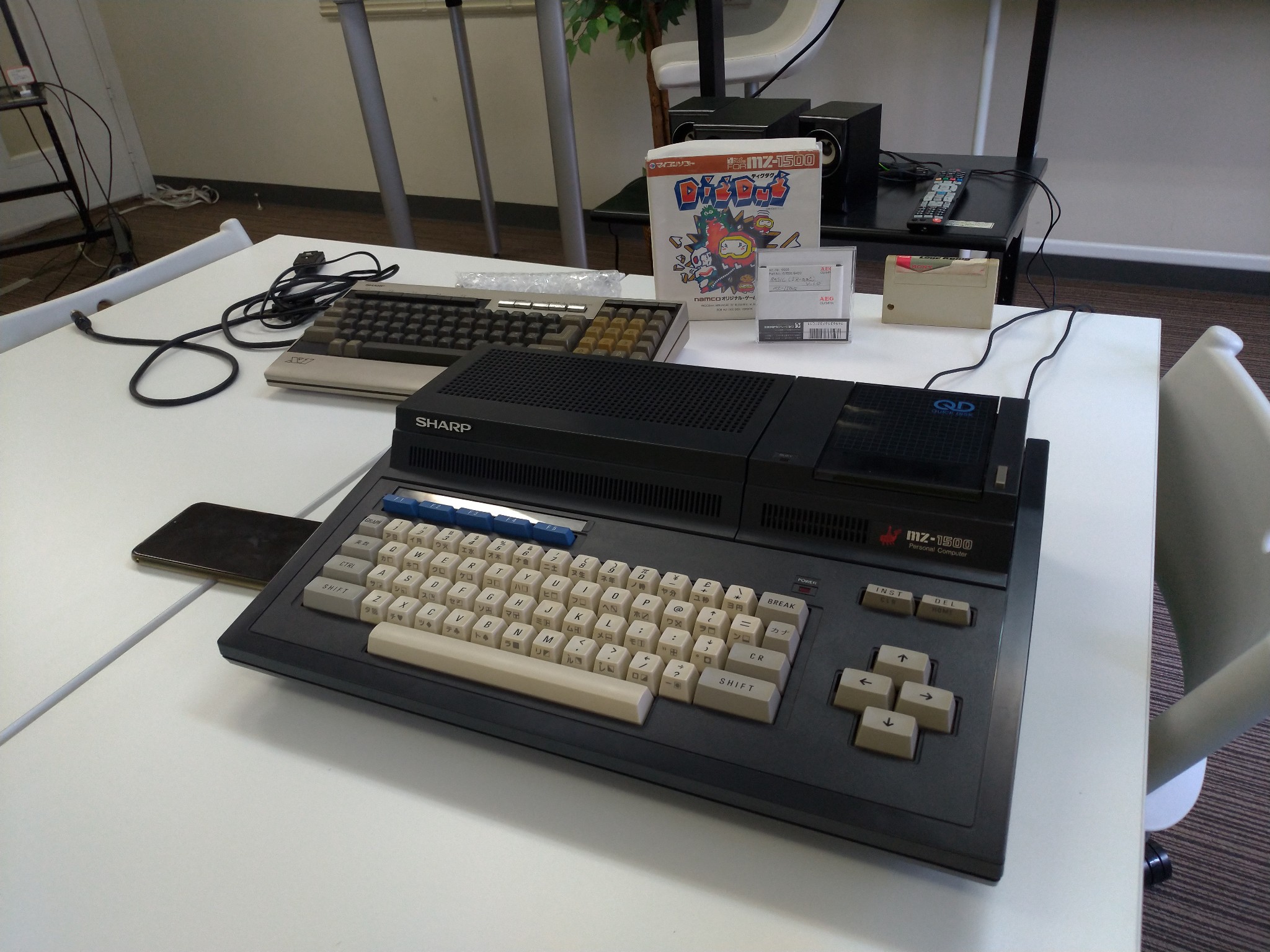 There was some 8-bit love in the forms of Curt's Atari 800XL and Greg's Commodore 64 G. The 800XL came equipped with the Ultimate 1MB, a modern-day memory expansion and OS management device. The Commodore 64 G was put to good gaming use, including playing some classics and some modern developments.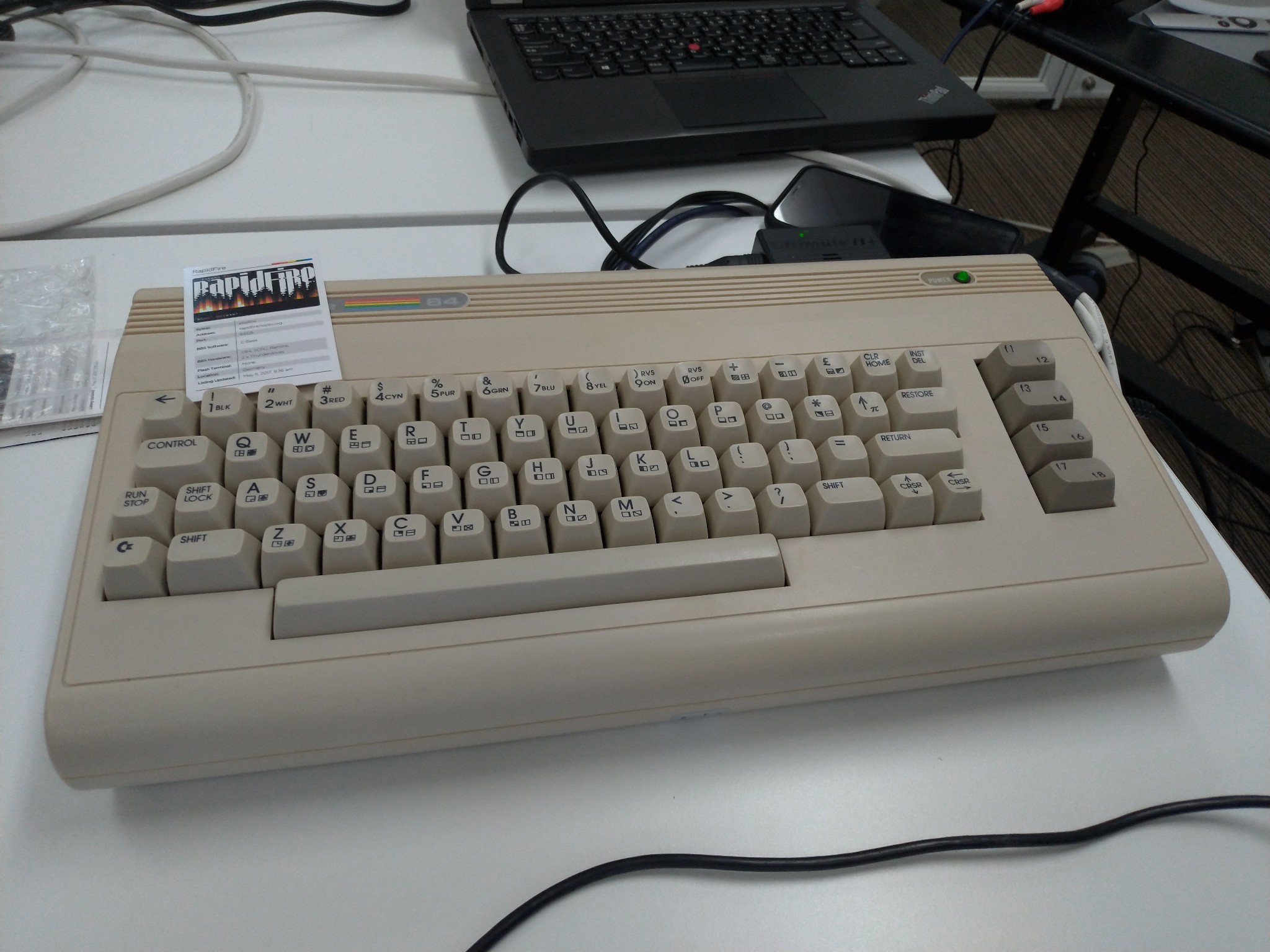 Edoardo couldn't stand watching us eat convenience store food, so he whipped up some homemade Italian food and brought it in from home, and Christian supplied us with a bottle of wine and some German beer for all to enjoy. It was quite a feast, thanks for that, guys!
After a brief lapse last meetup, more technical pursuits were resumed, including Justin attaching a keyboard cable and Edoardo soldering a new battery into a PC-8201, and trying to pin down the sordid details of the mod performed on Michelle's Famicom.