Due to the state of emergency, the venue we use for the meetups was technically closed, but groups were still allowed to use it anyway, for free no less. That was a nice if baffling surprise for our eight attendees.
Edoardo arrived 30 minutes ahead of time but was allowed to enter and sit all by himself with his soldering equipment in the spacious 4th-floor large meeting room until Sean finally arrived at 10. Sean brought a Super Sanno Primary Computer, an attractive-looking MSX machine that fits just perfectly in the locker so at least one computer will always be available, and multiple members have games that will run on that system, so it's a convenient choice. He also brought his Pasopia, a tape recorder with some games, a curious game selector switch branded as Konami's, and a couple of PSUs to disassemble and list components for.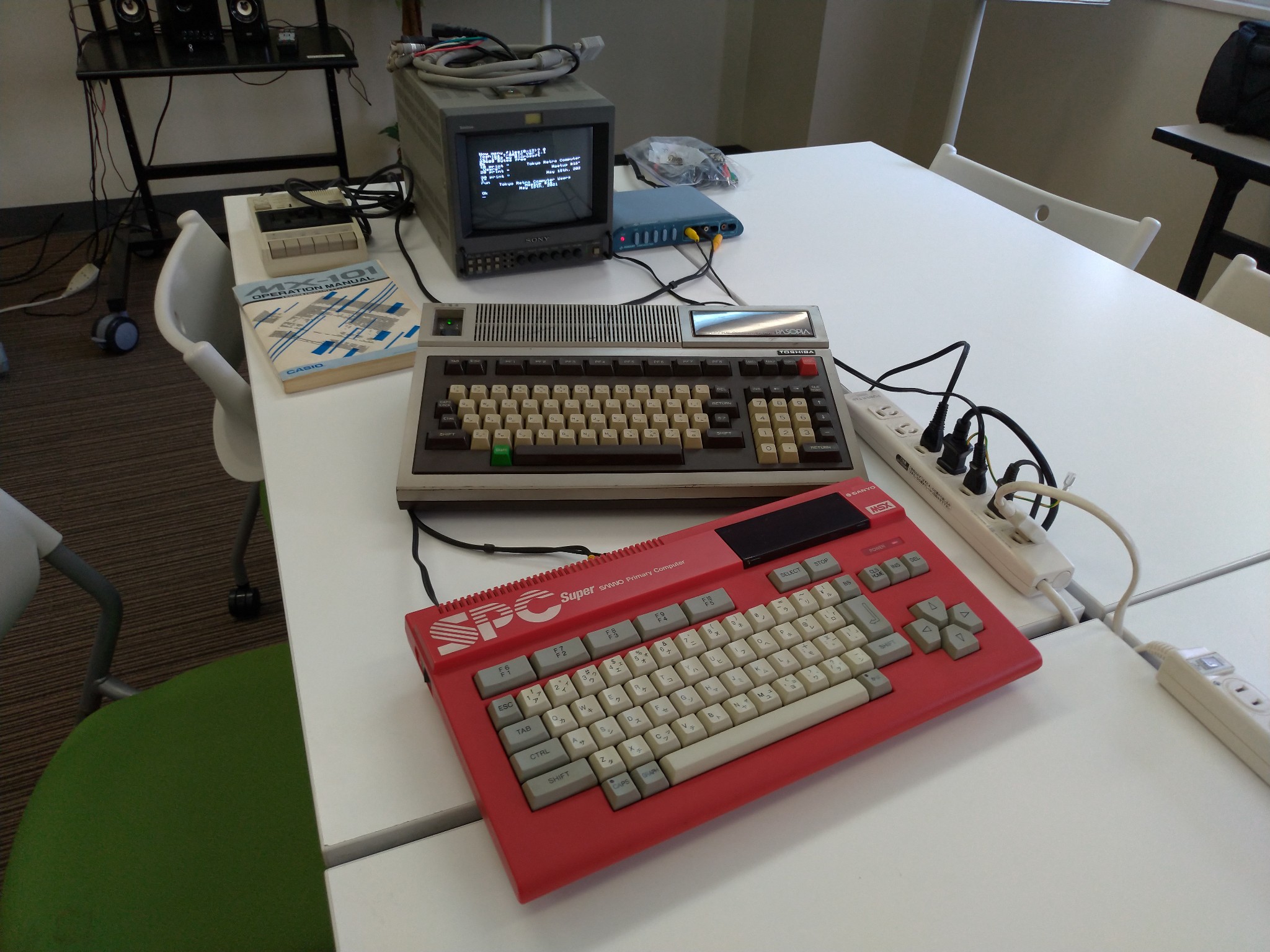 After a while, Sven arrived with his Commodore 128D and went to work at repairing it again with some expert assistance from Edoardo. He's been at trying to fix this computer for a while now. His determination is admirable but the solution still eludes all at the meetup. Keep trying, Sven!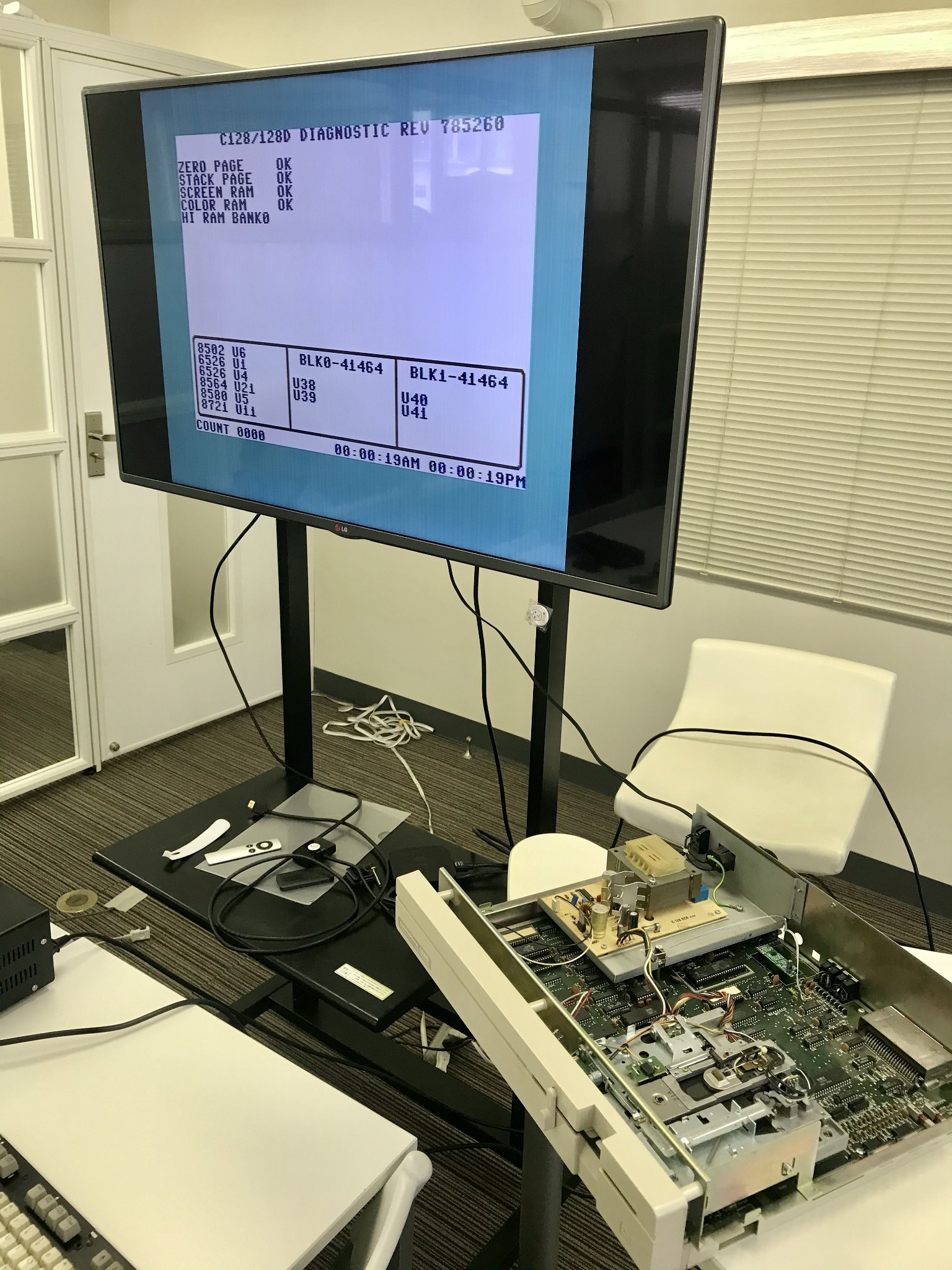 The Pasopia was not a very successful attempt at market entry for Toshiba. It's not widely thought of as a gaming computer and most games we had on hand were fairly simple BASIC games, which were held back even more by the fact that we started playing in black and white. But if there's one thing to be said about the group members, it's that we're obstinate, so we spent considerable time trying to work out the mechanics of and improving our skill at these simple games.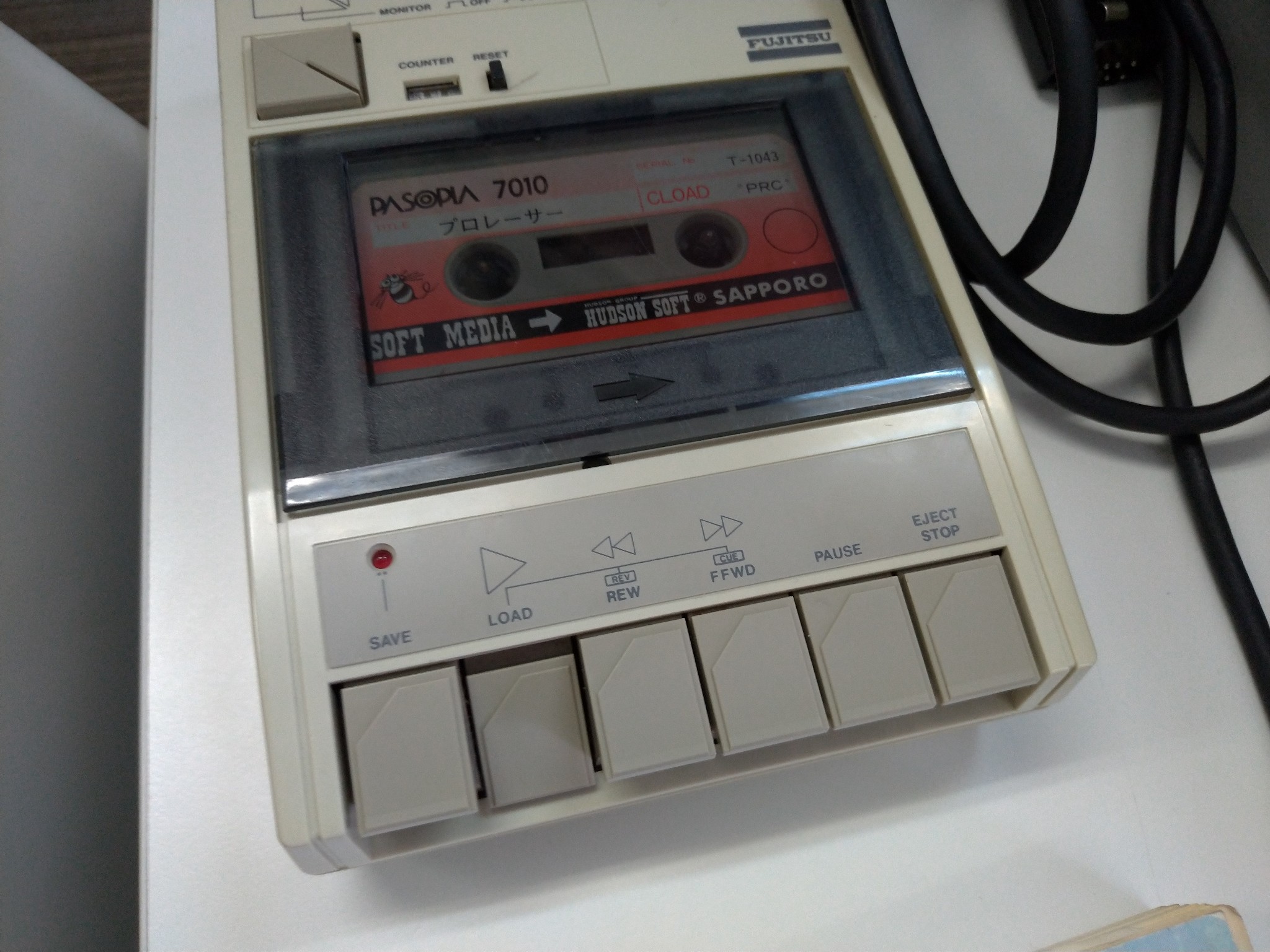 Near the end of Pasopia playtime, Curt arrived with the digital to analog RGB converter, and Saburo arrived with some Pasopia games, including a very good Pac-Man clone, so we were able to experience a bit more of what the Pasopia really has to offer. Saburo also brought his Pasopia7, which is a bit more formidable a system with better gaming capabilities. Pasopia and Pasopia7 may be comparable to FM-8 and FM-7.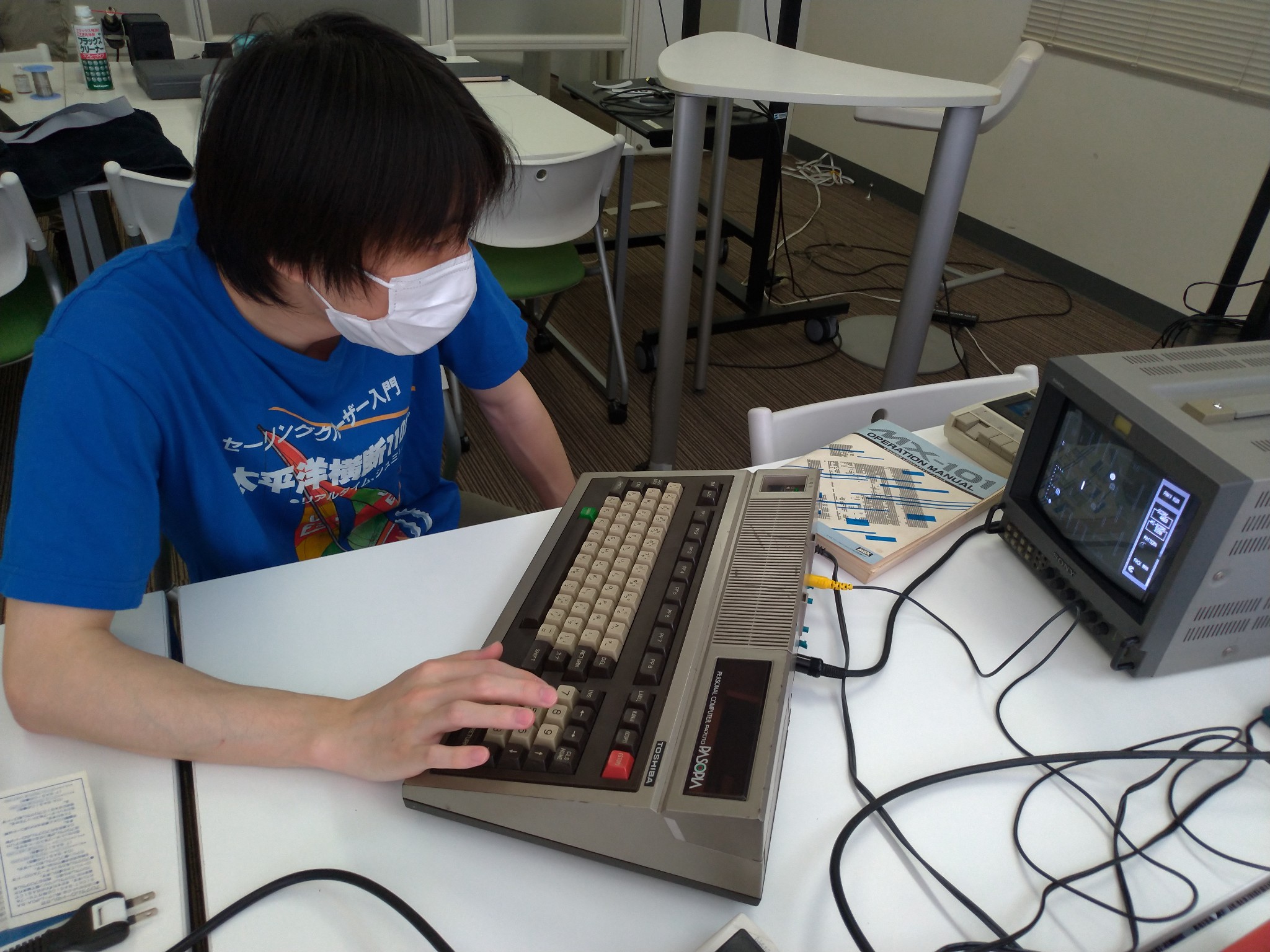 Greg brought along his Mega-65, the re-imagination of the Commodore 65 by some hardcore enthusiasts. The Mega-65 was having some graphical issues but it was at least running well enough to allow us to watch 3 Stooges.
Michelle brought in her PS3 for some diagnosis and her (American!) Super Nintendo for a little gaming.