Our 21st meetup was hardware-heavy as Sean brought in a couple of computers for repair and Michelle brought in an entire Apple II setup, including floppy drive and full-size monitor, plus a couple of more compact setups courtesy of Curt and Saburo.
Sean's hardware included something familiar, the MZ-2500, though most of the time was spent in MZ-2000 mode (for Logo) or MZ-80B mode (for Pac-Man).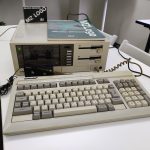 His other computer was a newcomer, the SMC-777, which unfortunately has a memory error so most software doesn't work. It could load a couple of the included games, but heavier-hitting apps and games would crash. It was put away after a quick inspection by Edoardo. But it will visit again someday soon when it's feeling better.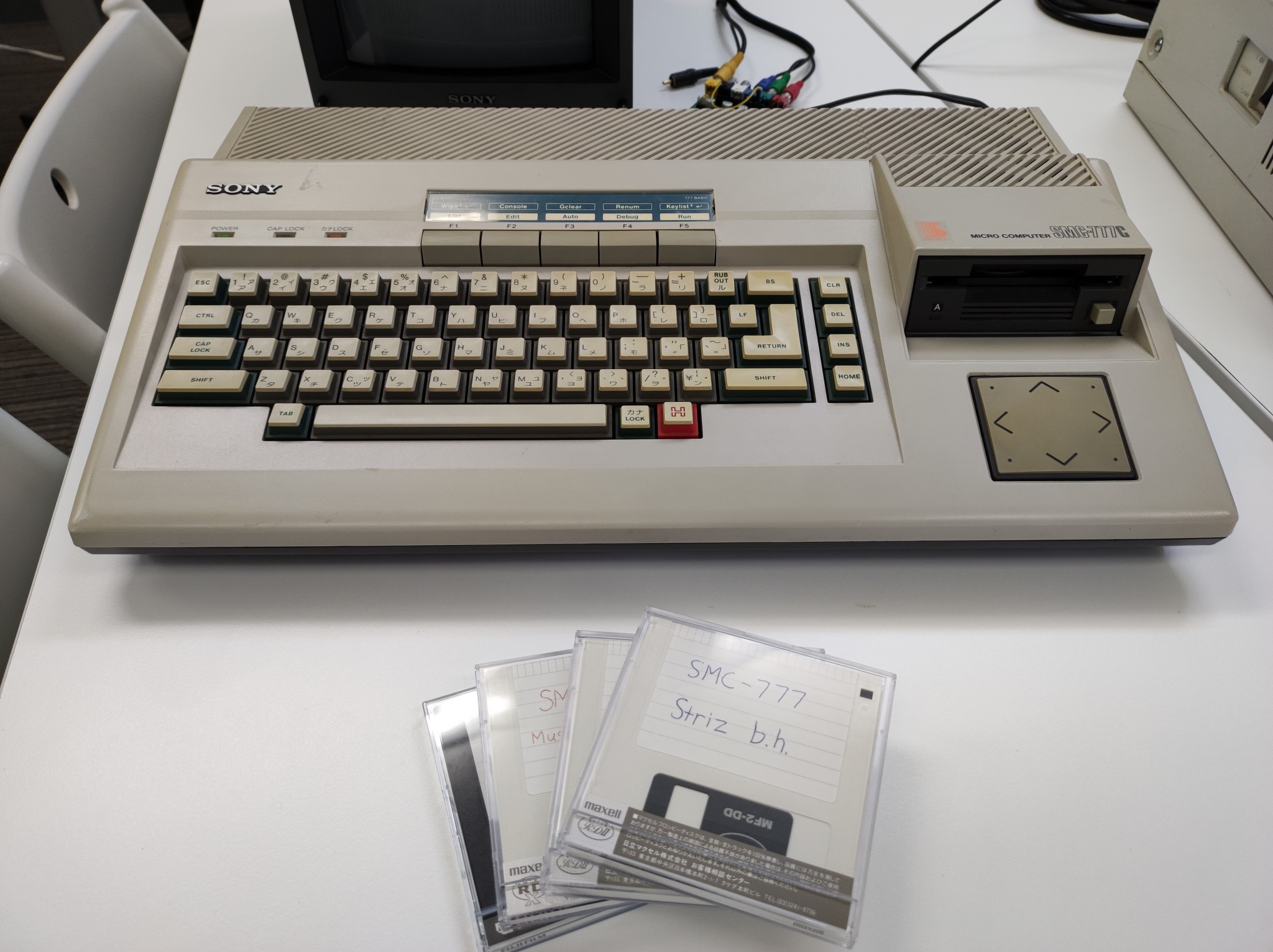 Michelle takes the cake for hardware-lugging, though. Look at this crazy setup, this is not a portable workstation, it's a full-sized Apple IIe (with Platinum motherboard) setup, just as if someone had swiped it from the junior high school computer lab. She brought an external floppy drive and a couple of add-on cards for serious computing and a game of Karateka.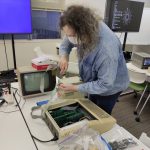 The Apple II was not alone, as Curt also brought his much more compact setup – the Apple IIc and a tiny little black and white CRT monitor. They were able to successfully establish connections between the Apple IIs and Curt's laptop PC.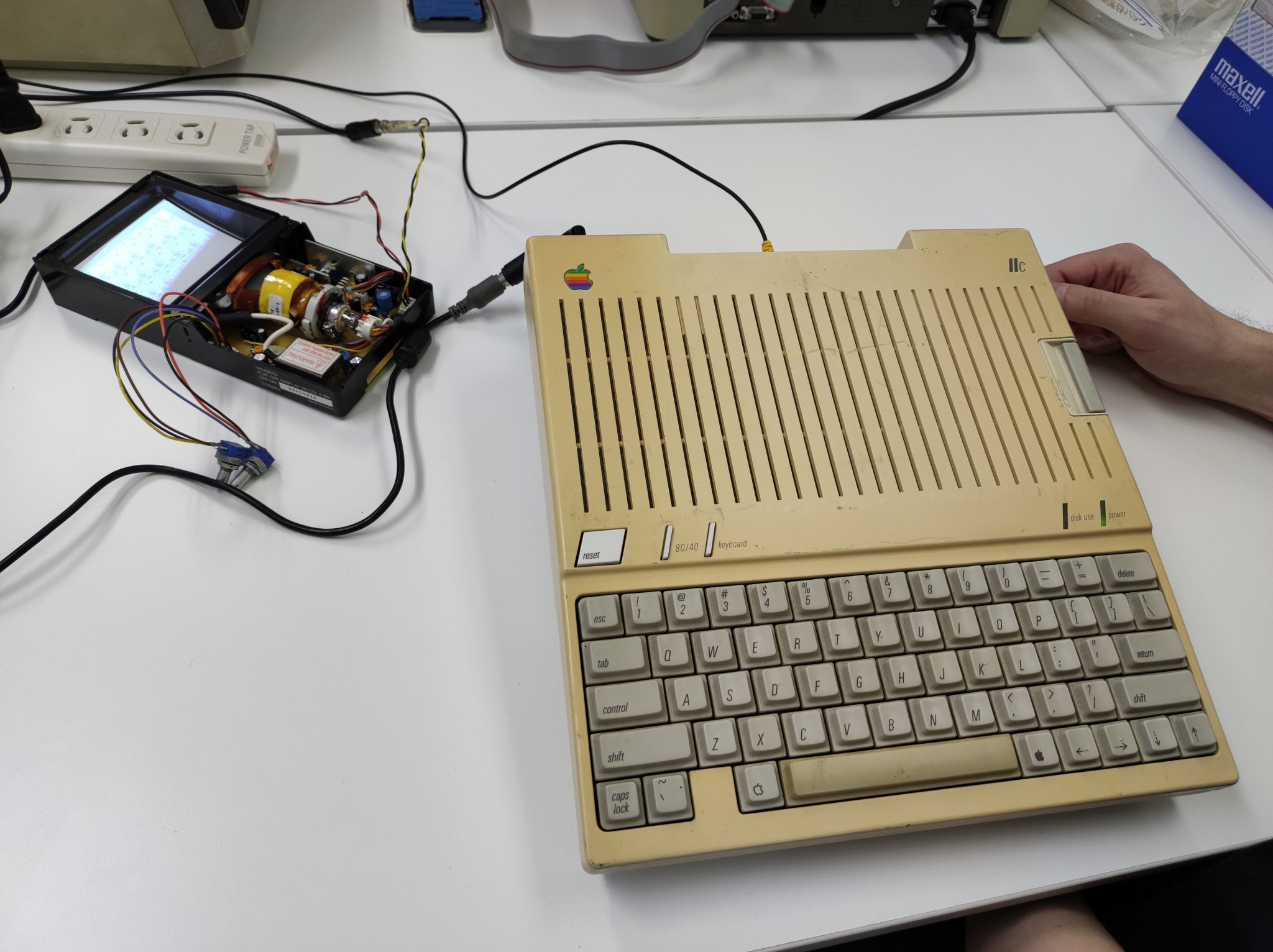 Saburo brought along his Einstein 256, a UK-market computer that, like the X1 D, uses those funny 3″ floppy disks. The computer is in tip-top shape and curiously (for us Japan-based and North American-based folks) can get its power directly from the monitor (if you have a monitor that supports it, which is probably only available in the UK).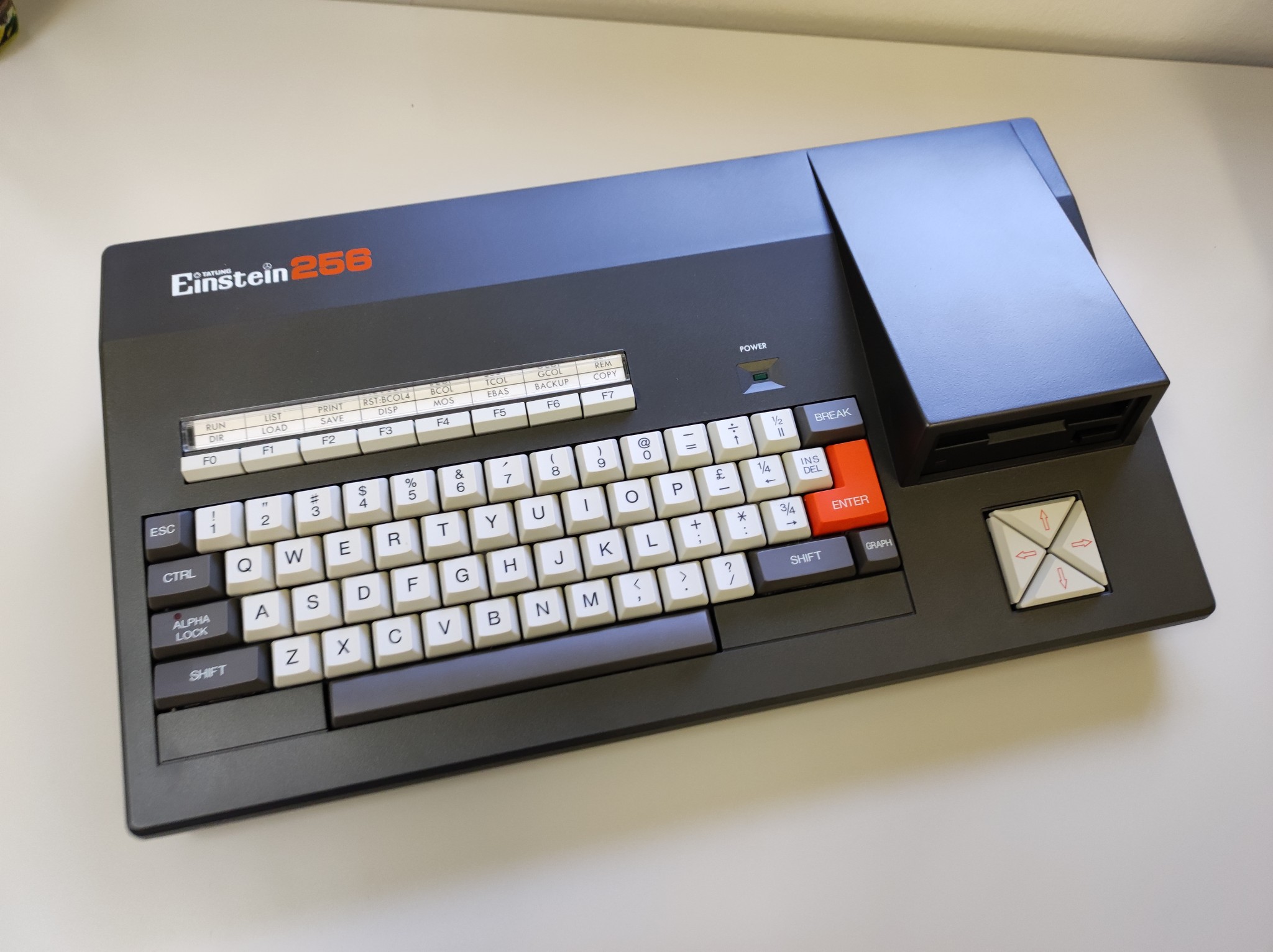 Sven and Edoardo spent substantial time trying to troubleshoot an EEPROM burning setup. In the end, one highly troublesome EEPROM was successfully fed a kernal ROM created to restore the Japanese Commodore 64 halfway to its intended state!