This was one of our busiest meetups for sure. We numbered 9, including new (distant) member Vicky. 9 is not a record in terms of attendance, but the sense of busyness was magnified because nearly everyone had their own distinct project going on.
Sean arrived first with his FM-7 and various expansion cards in tow. Although it had worked the night before, the sound board was not cooperating and he spent a substantial amount of time poking around with different options, trying to make it work. In the end, he was not successful and gave up, playing games instead with the internal speaker. He looks pretty frustrated toward the end there!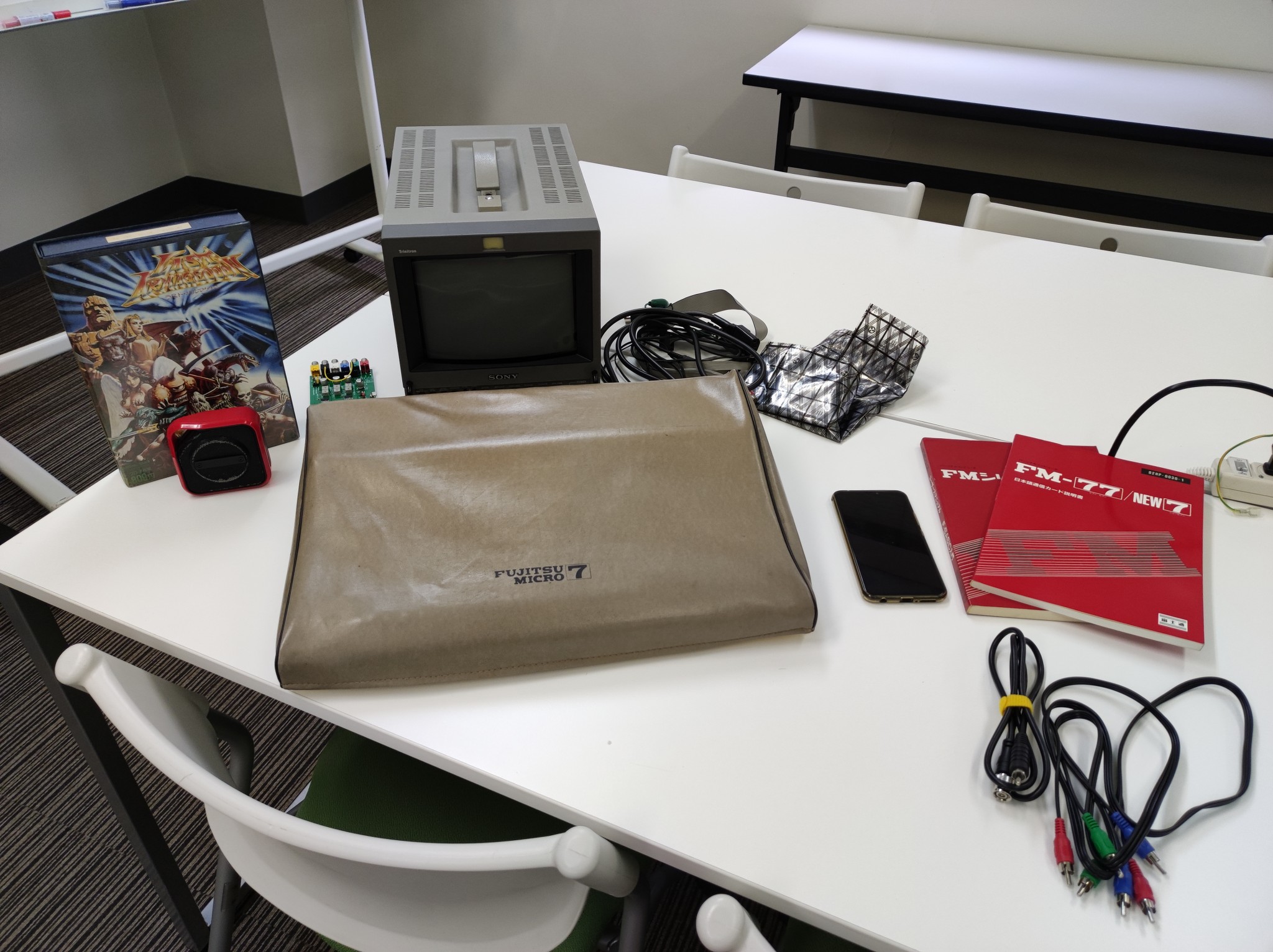 Sven spent some time working on his RAM chip tester. Something like this is a great contribution for the group as it assists in troubleshooting should anyone have RAM troubles in the future.
Edoardo brought in a spare Amiga A600 for Victoria to borrow while she stays in Japan. As expected, Edoardo did a masterful job at bringing the machine back into working order. For her part, Victoria impressed us all with her pixel-art skills.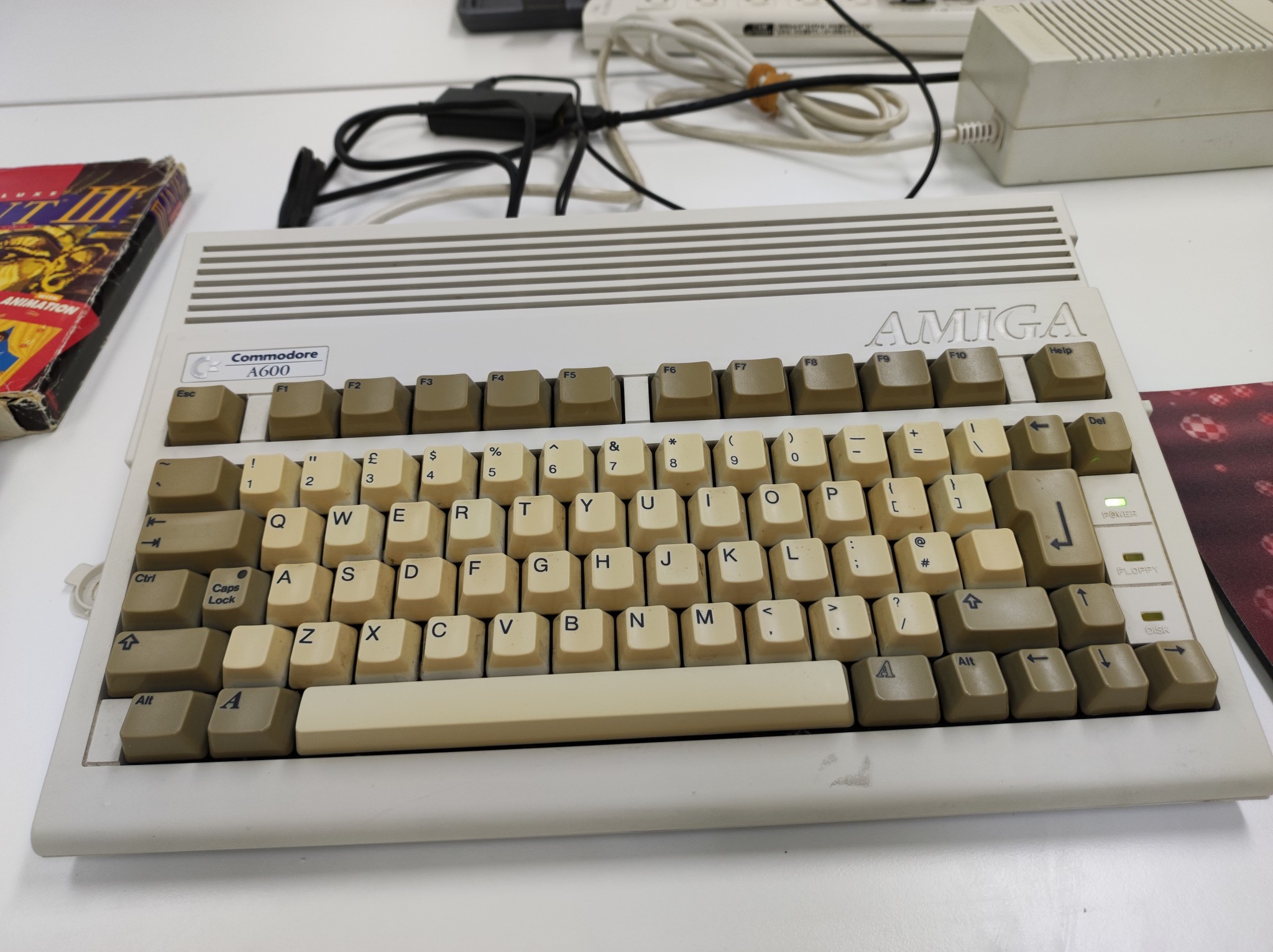 Not so much a project as "lunch", but Edoardo supplied the group with authentic Italian cooking again, this time in the form of pizza. Yum! Thanks for the delicious and plentiful food
Justin tried his hand at repairing Curt's micro tape recorder, which previously was able to play but not rewind or fast forward. While he was able to successfully diagnose the problem, some additional repair is necessary to find a long-term fix for it.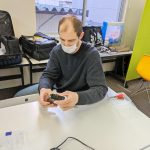 Tom brought in his MSX2 to perform a belt replacement, a venture that was ultimately successful. The MSX2 was then used to display some impressive gaming capabilities.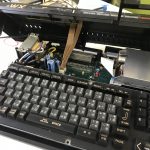 Curt brought in his NEC PC-8801SR, which took an unexpected tumble down a half-flight of stairs on the way to the meetup, but it still worked like a champ. He and Michelle set it up and used it to establish communications between the PC-8801SR and Curt's laptop for remote file transfers. They also tested various modes of the system and loaded the PC-8801FR demonstration disk, followed by questionable disk copy activities.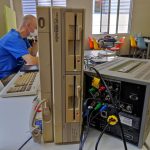 Michelle brought her Apple II again, this time with both floppy drives and no sweet monochrome monitor.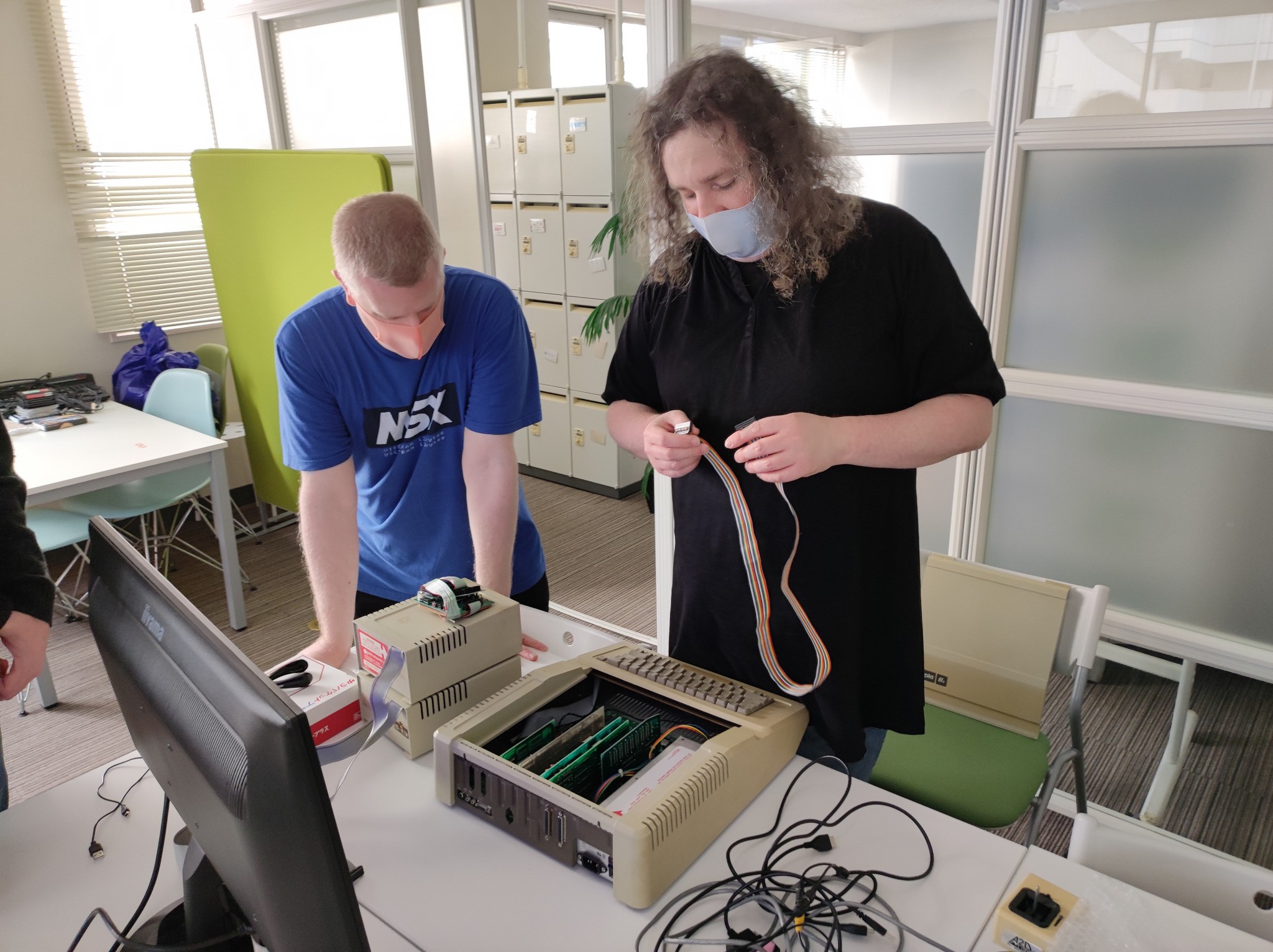 Things that didn't quite work out as expected: Saburo brought an Oric Atmos 48K, but forgot the proprietary display cable, so he just settled for playing FM-7 games. Curt brought Lode Runner for the FM-7, but it didn't ultimately get played. Michelle brought some NES games, but we only ended up watching the lackluster (on that system) Last Armageddon intro. But we all had a good time!