Although a few of our regulars were not in attendance, we still managed a group of six happy campers at our most recent meet-up. Sean brought his FM-8 in for another visit. It's had an upgrade performed since the last time it was there – a bubble memory cartridge was added.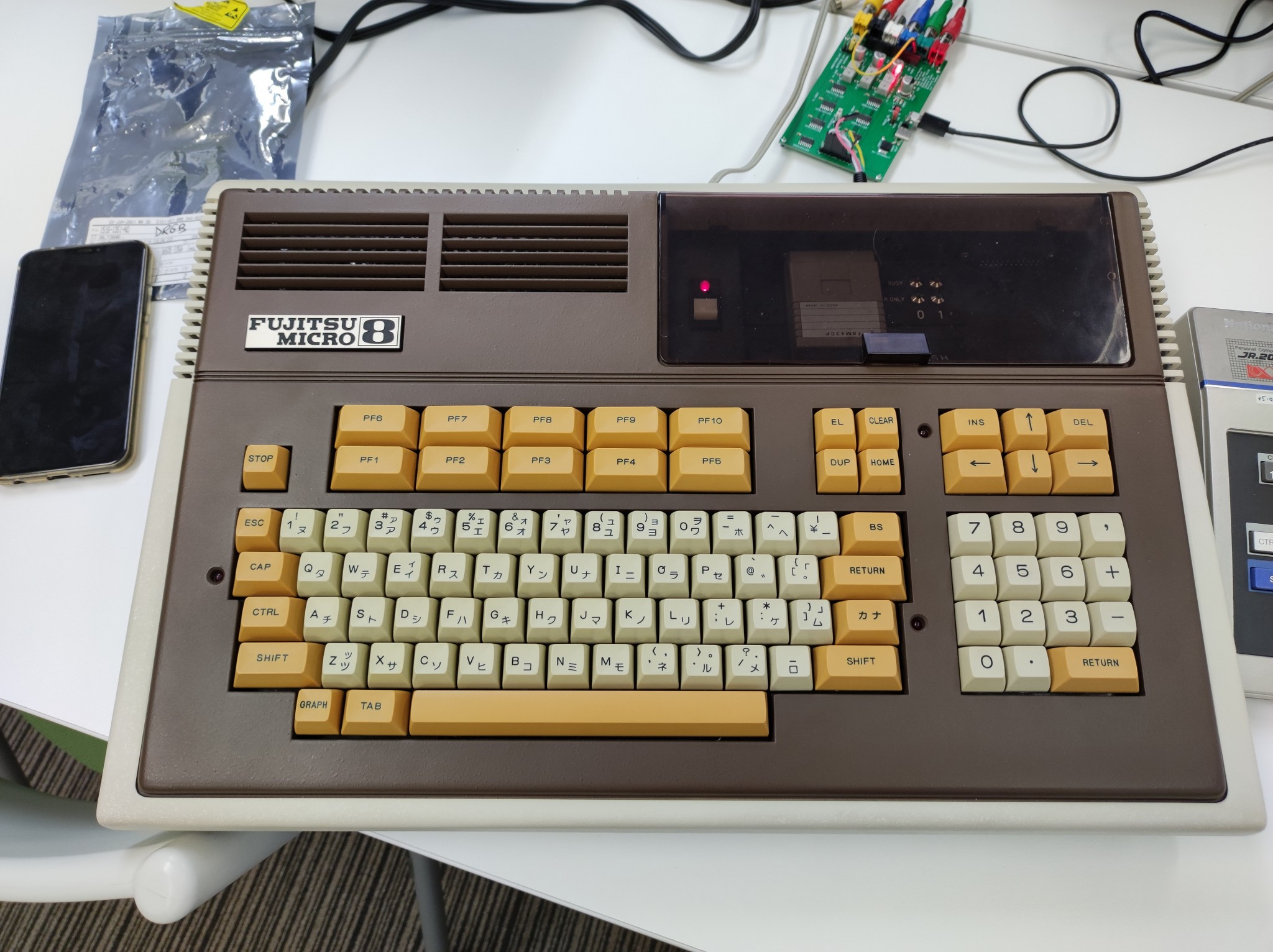 Tom brought in his top-of-the-line MSX machine, the Panasonic AS-ST for some fun and games.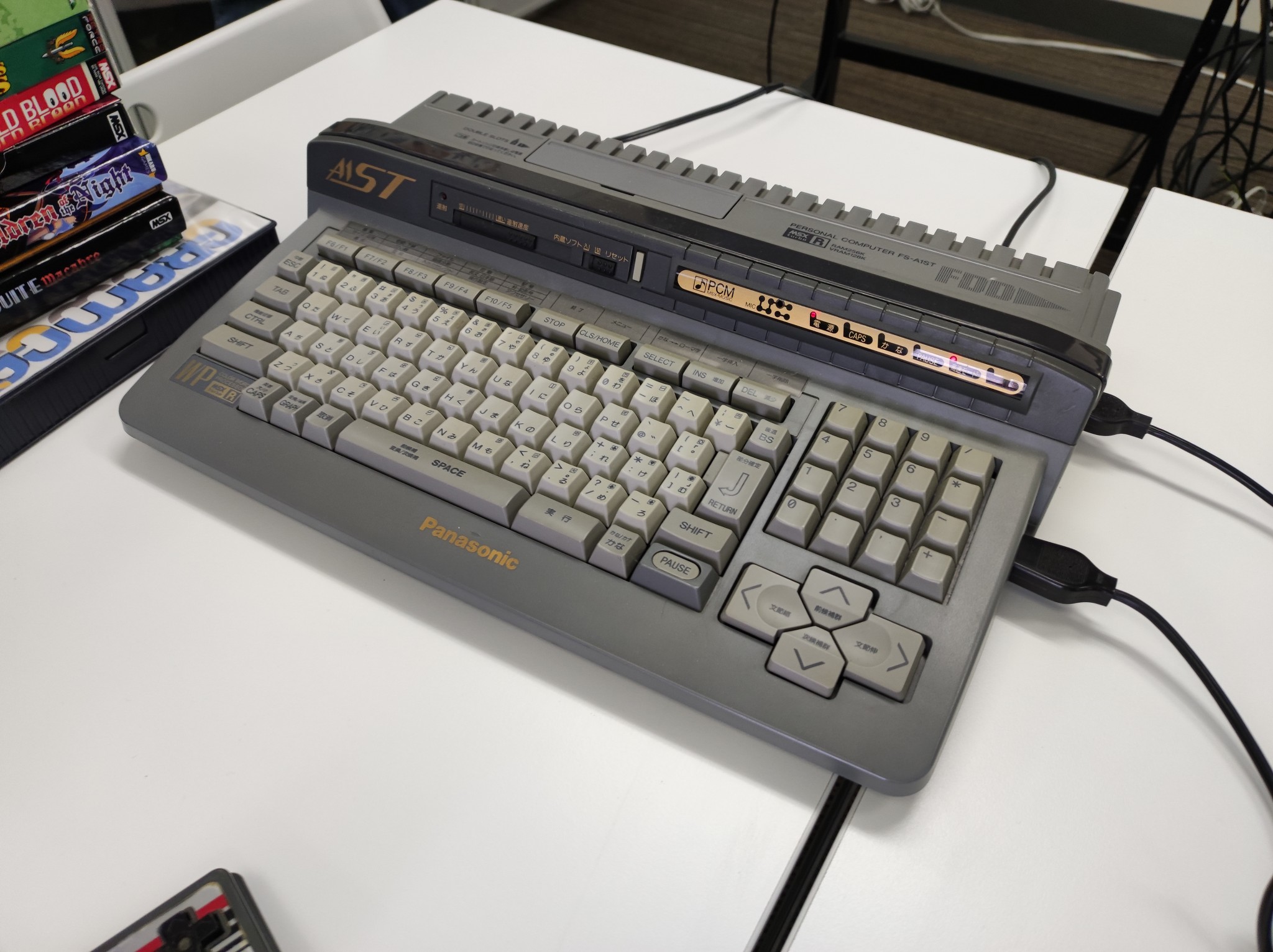 Michelle brought in her Apple IIe for BBS-connected activities such as impossible-to-win trivia!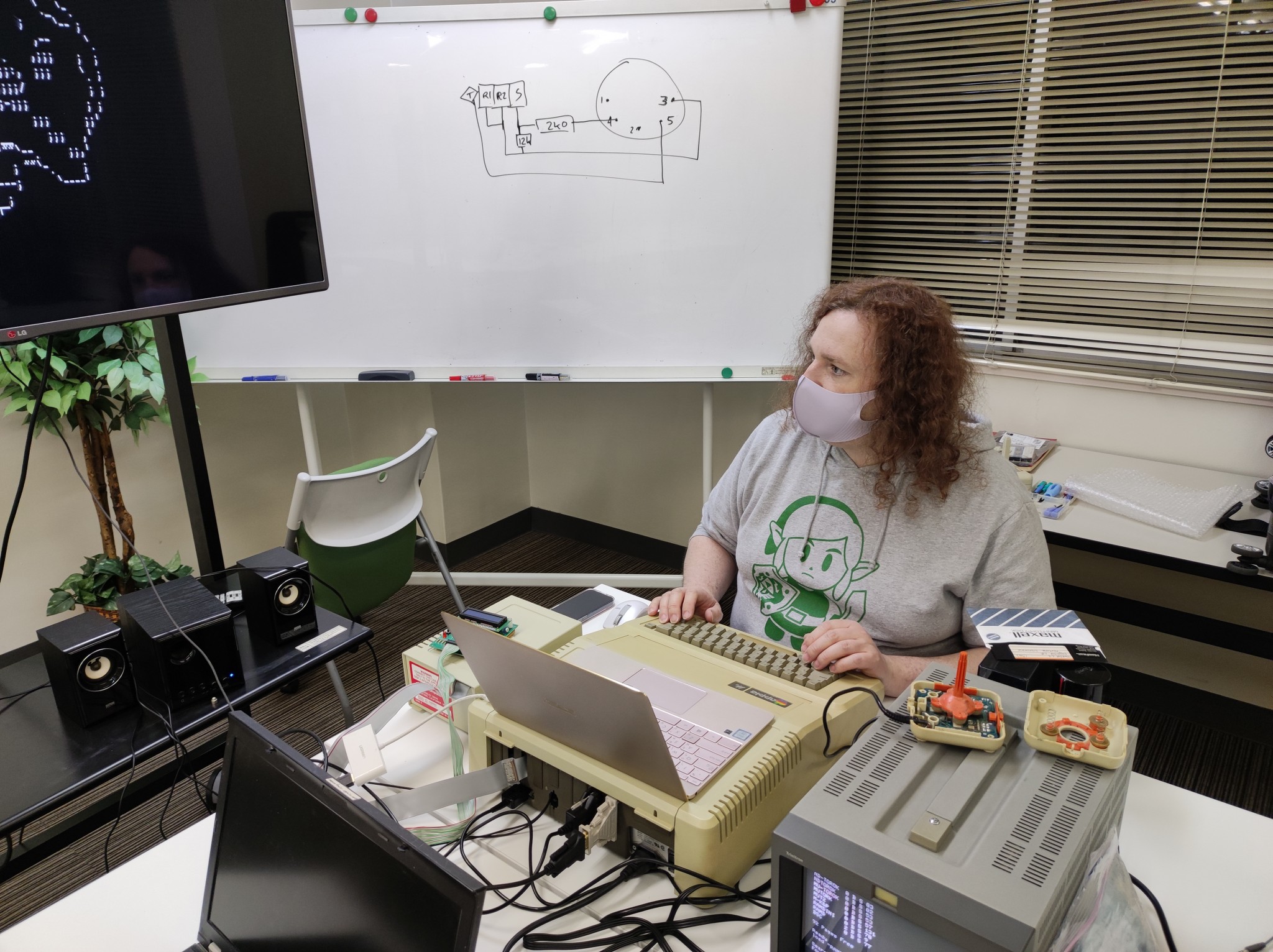 Greg had his PC-FX in tow, a handsome but ill-fated console.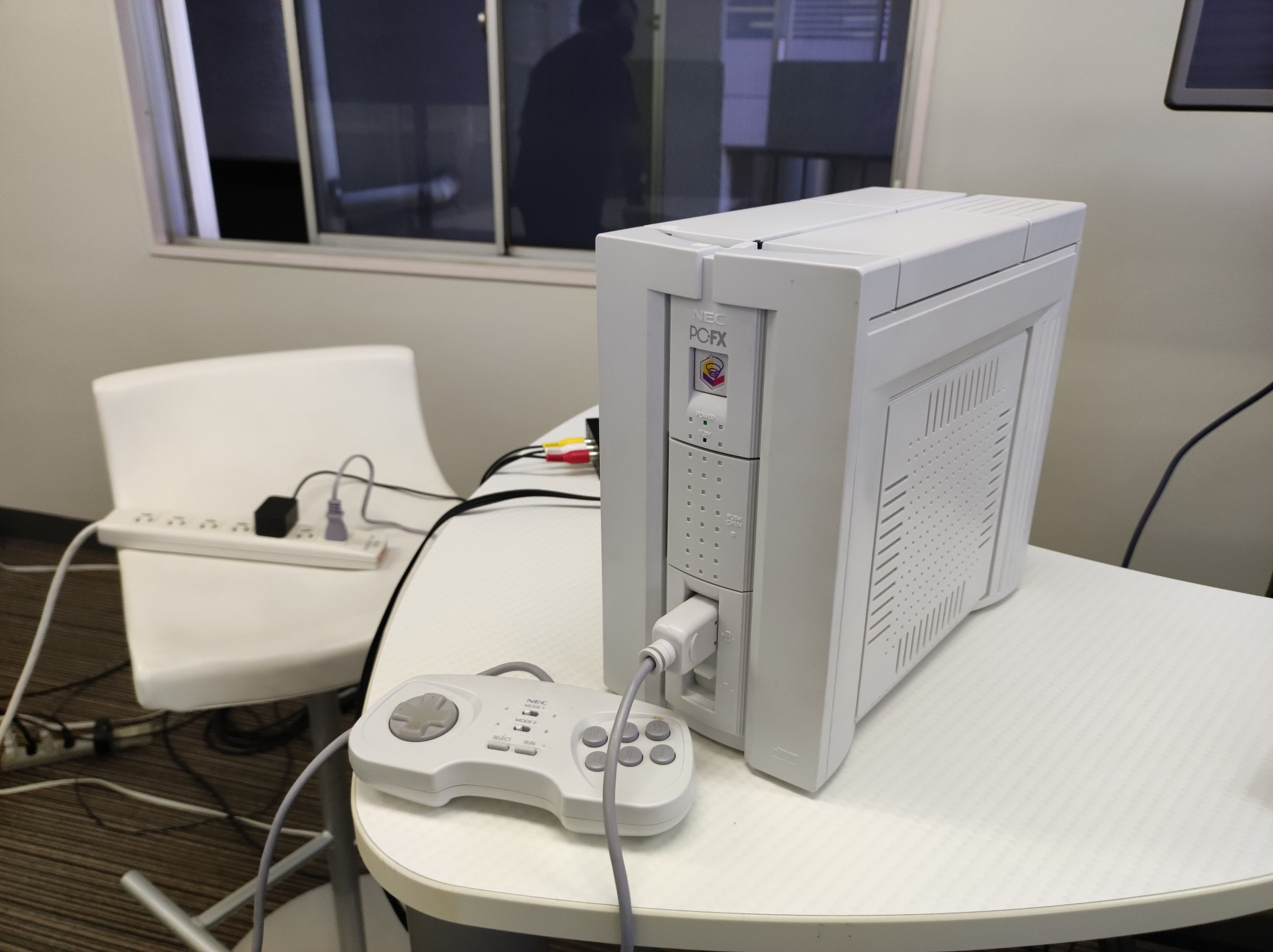 And there were various projects going on, including Justin, Curt, and Sean trying to connect the FM-8 via serial port, reading and uploading data from the bubble memory cartridge, and trying to make wav files for JR-200 games.