Our 33rd meetup began with Sean bringing his FM-77 L2, and Curt bringing a compatible 400-line board and its required 64KB memory expansion board (thus essentially making it an FM-77 L4 with FM sound expansion). As our on-site CRT monitor only supports 15kHz, we had to use our fallback LCD screen that semi-gracefully displays 24kHz to confirm its proper operation.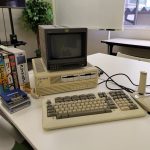 And while that was quite a load to carry, Michelle wins the hardware lugging contest for the millionth time in a row with her PC-9801 AND IBM PC, and if that weren't enough, a 14″ CRT monitor.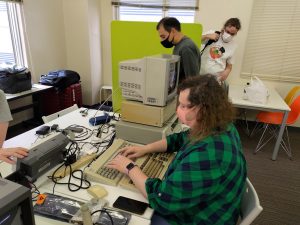 Sven brought along the latest incarnation of his 8-bit computer board product. Actually, hard to call it a board now, it has its own case and everything!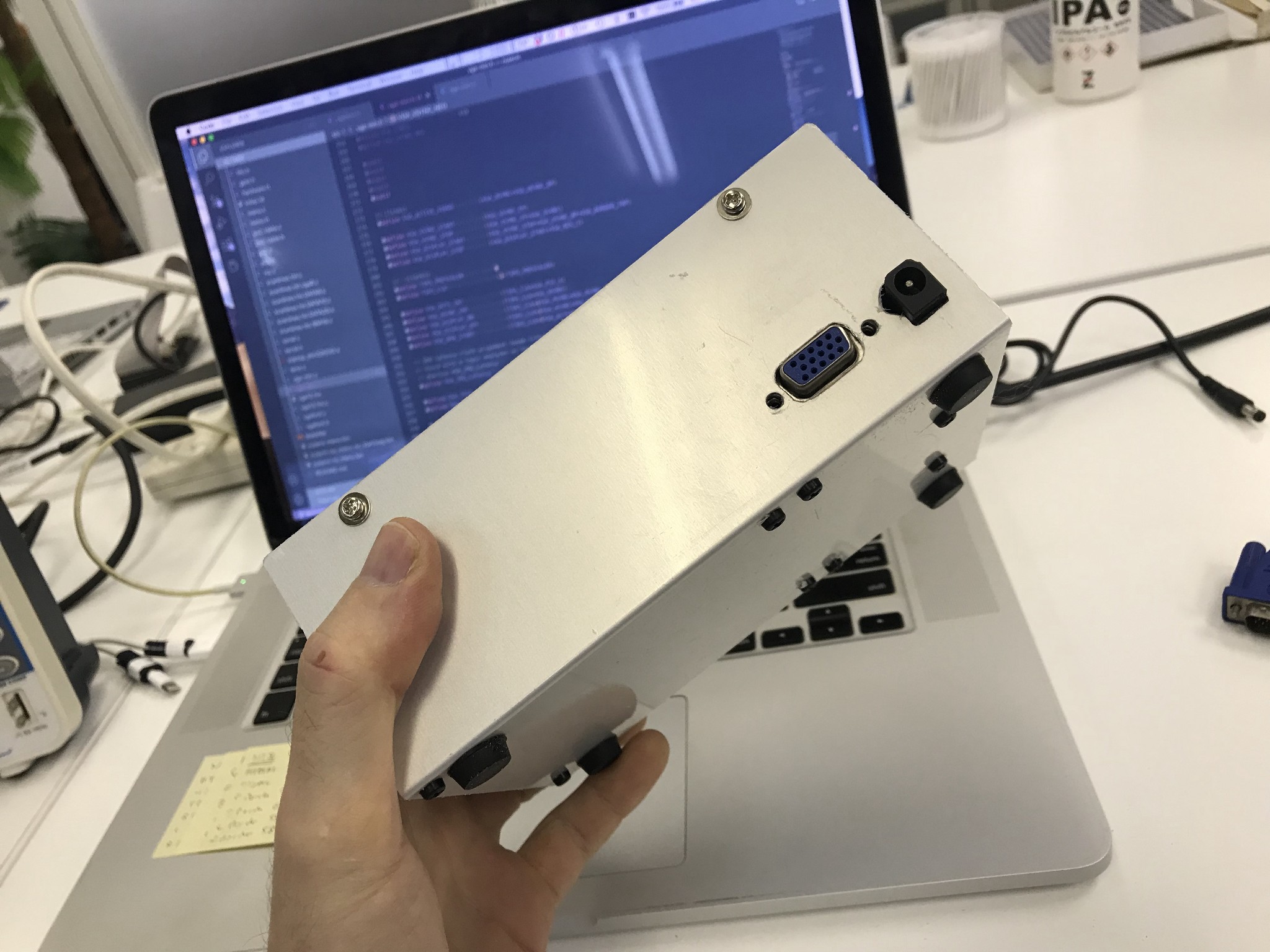 Tom brought along his trusty Panasonic MSX2+ computer for gaming activities.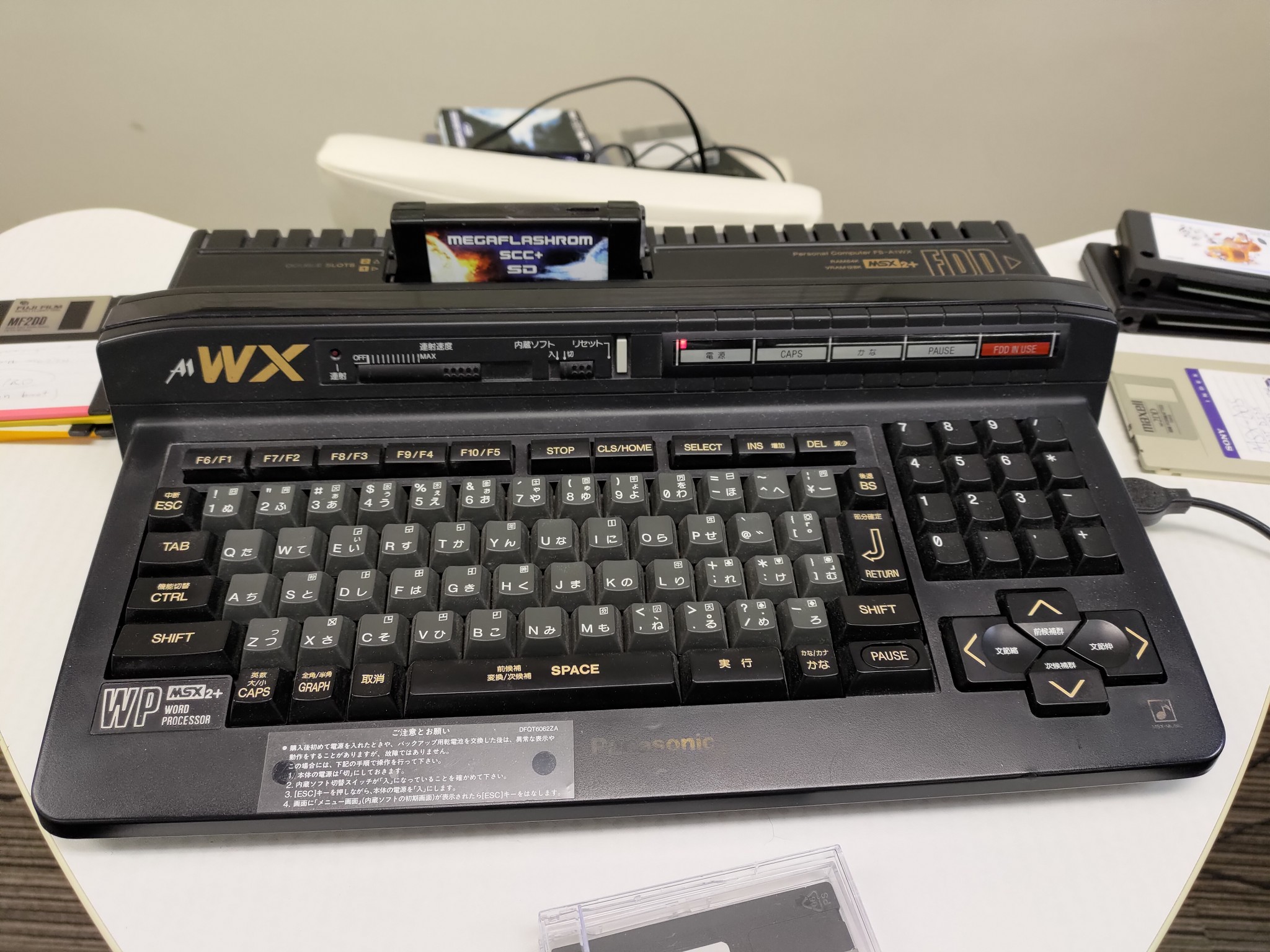 And Saburo brought his Creativision for troubleshooting and advice.