Our 37th meetup had some unique treasures, for example, Curt brought his Z88 – a portable computer with 80-column display and a menu-driven OS interface. And Saburo brought in his Teradrive for an intense team troubleshooting effort with Edoardo.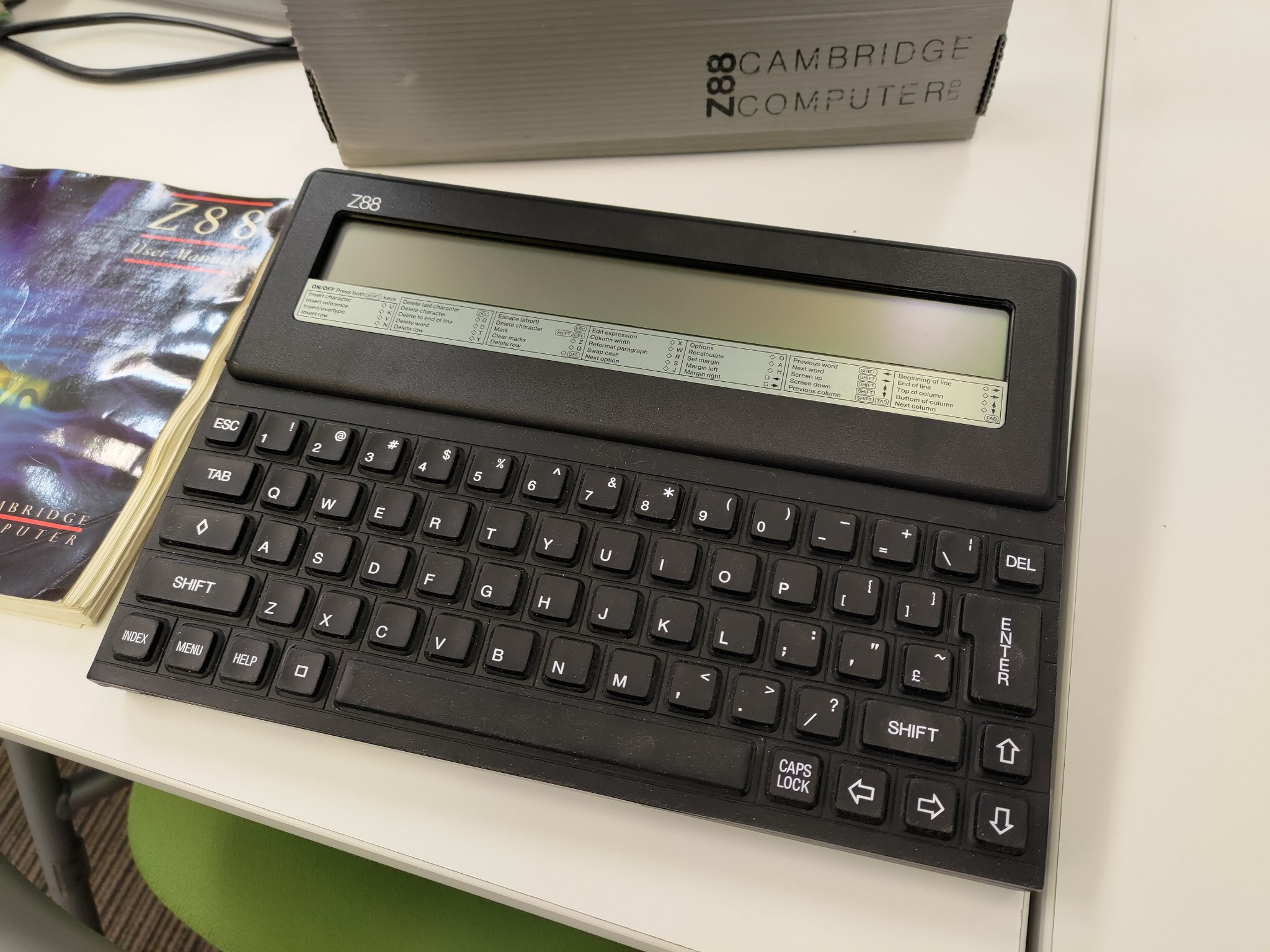 Michelle brought in not one but two PC-9801 (or compatible) machines AND a 14″ CRT monitor because she's a madwoman (CRT not pictured, but definitely there).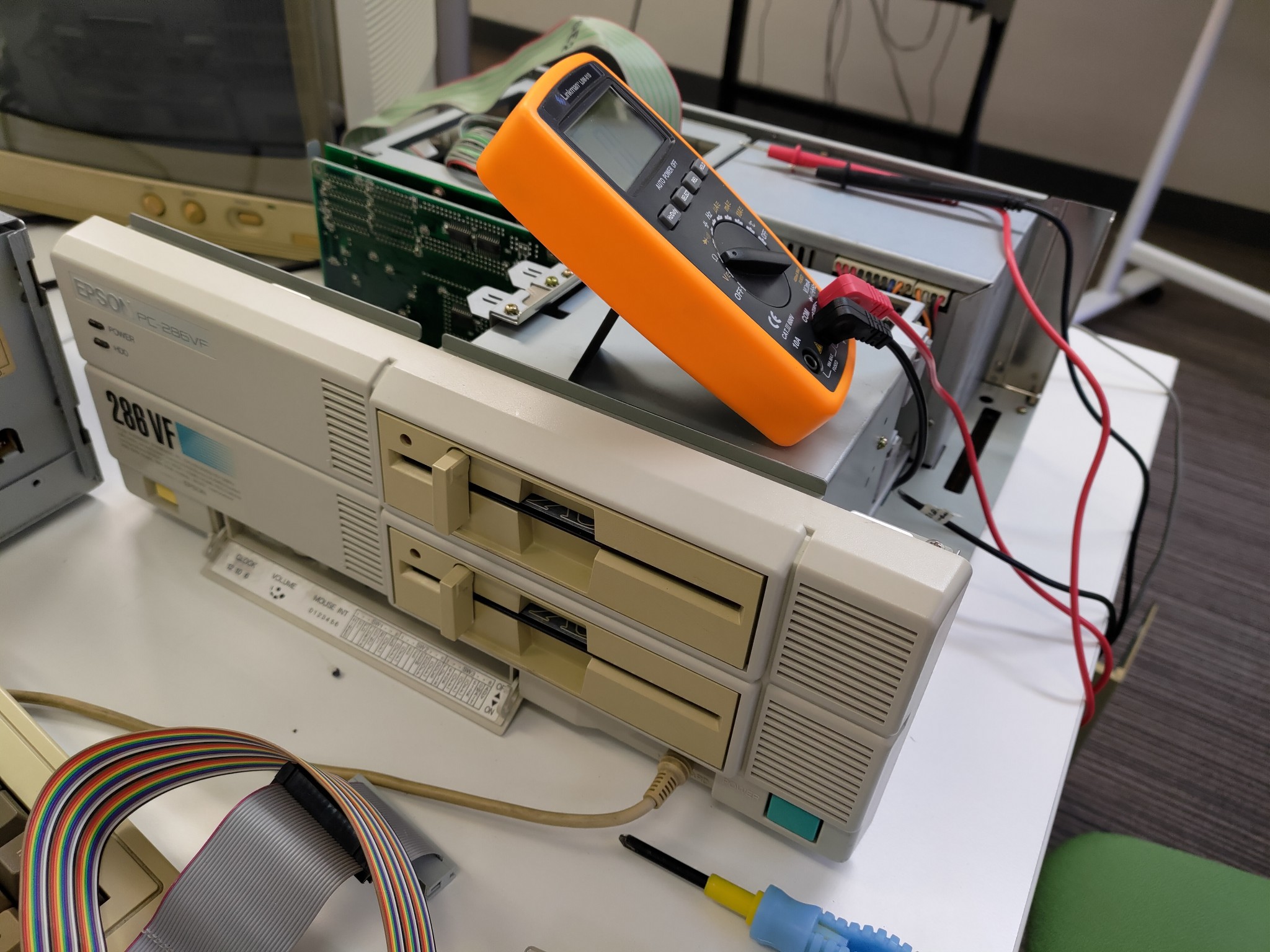 Orion80 brought in a PC-8001 mini and a laptop for emulation to play a variety of games including Black Onyx and Final Zone.
And Sean traveled in late and ultra-light, with a mere boxed copy of T-DOS for Curt and a QuickDisk containing the MZ-1500 game Real Gunman for Saburo.