Another TRCU meetup is in the books as we celebrate our (probably) 40th meetup. We didn't do anything special for #40, but maybe we should think of something for #50.
Sean didn't bring a machine this time, just a bunch of MSX cartridges. This was in coordination with Greg, who brought an MSX computer, but as beautiful as it was, it turned out not to work. Bernard also brought along a couple of cartridges, including a particularly interesting one that extended BASIC to use some attached sensors, but we couldn't make use of them either!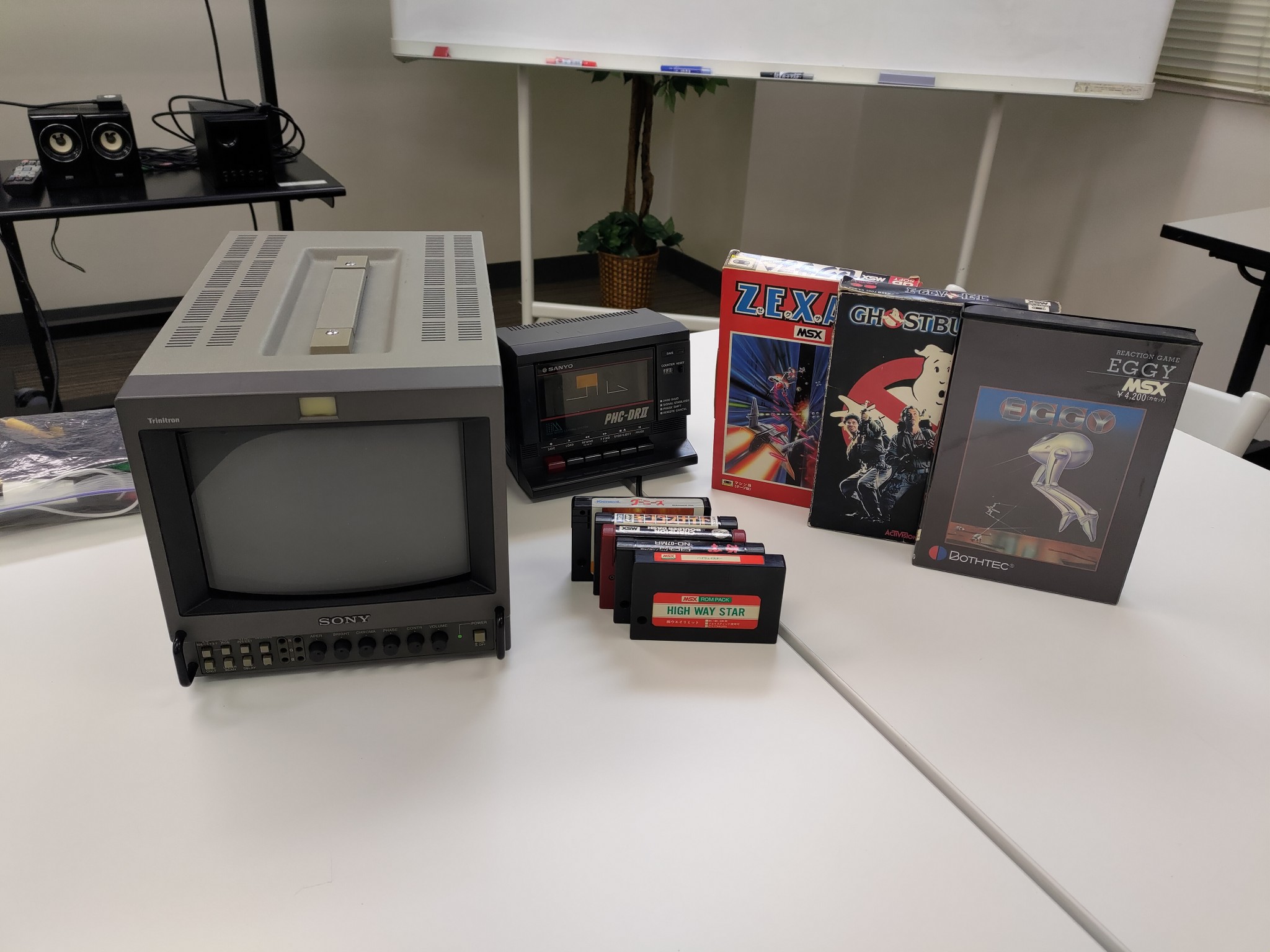 Edoardo brought along his modded Plus/4. It has an SD-loading device and an expansion cartridge that uses a Commodore 64 SID chip. It was quite up to the task of playing games.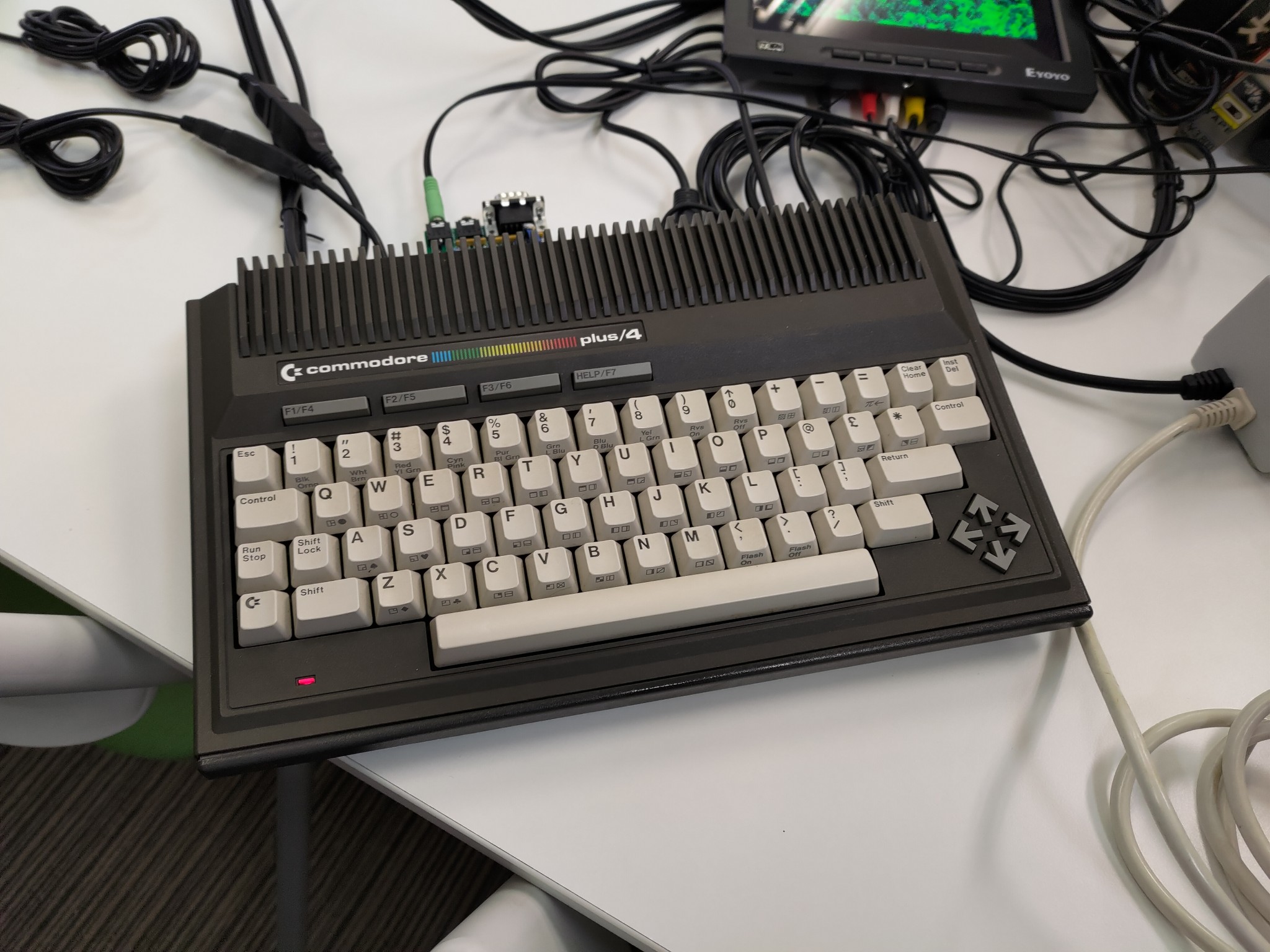 Michelle brought her PC-9801 with a bunch of floppy disks and an entire CRT monitor, because why not, CRTs are light.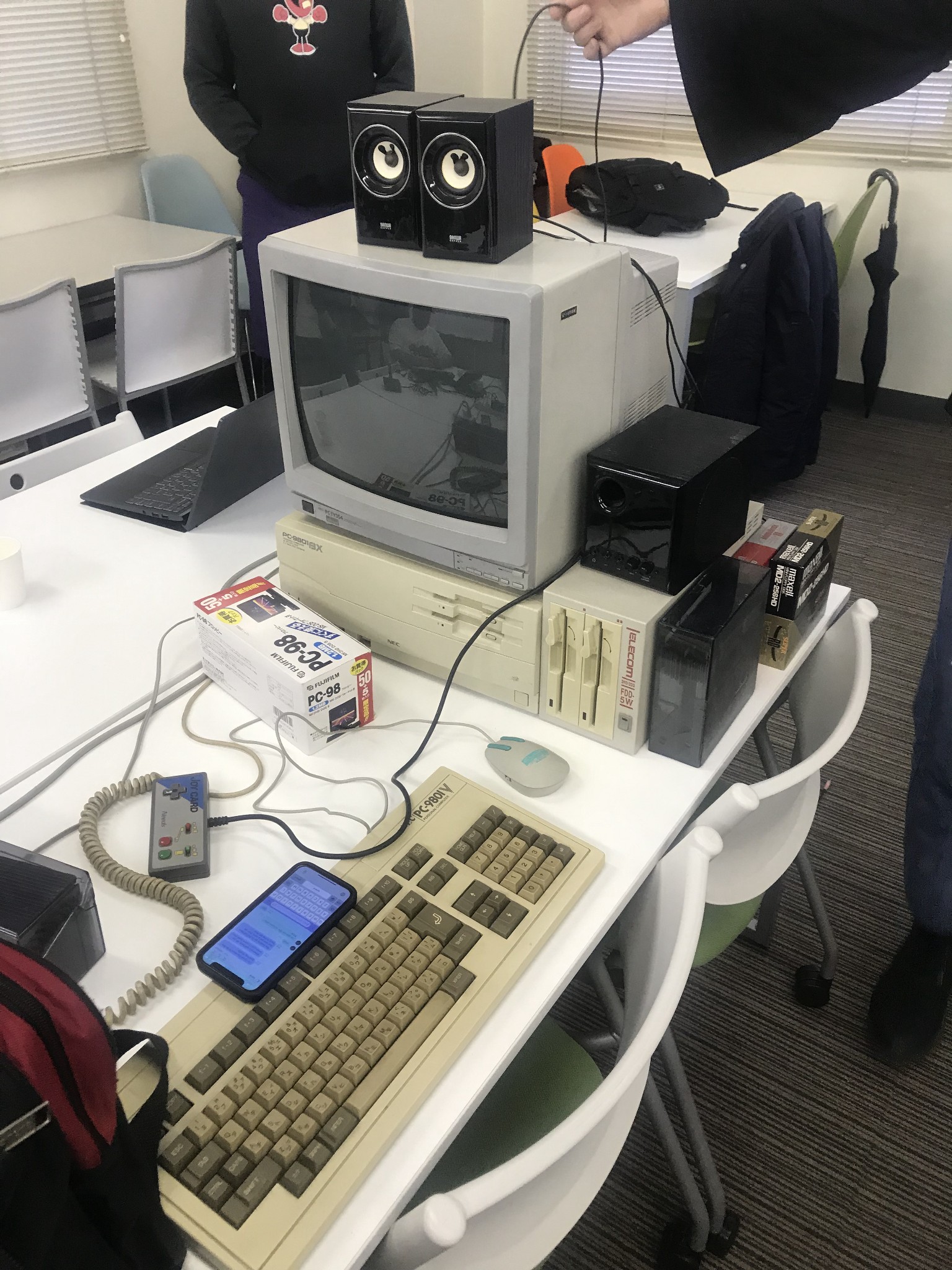 In addition to his non-working MSX, Greg also brought along his MegaDrive Mini for some 16-bit gaming goodness.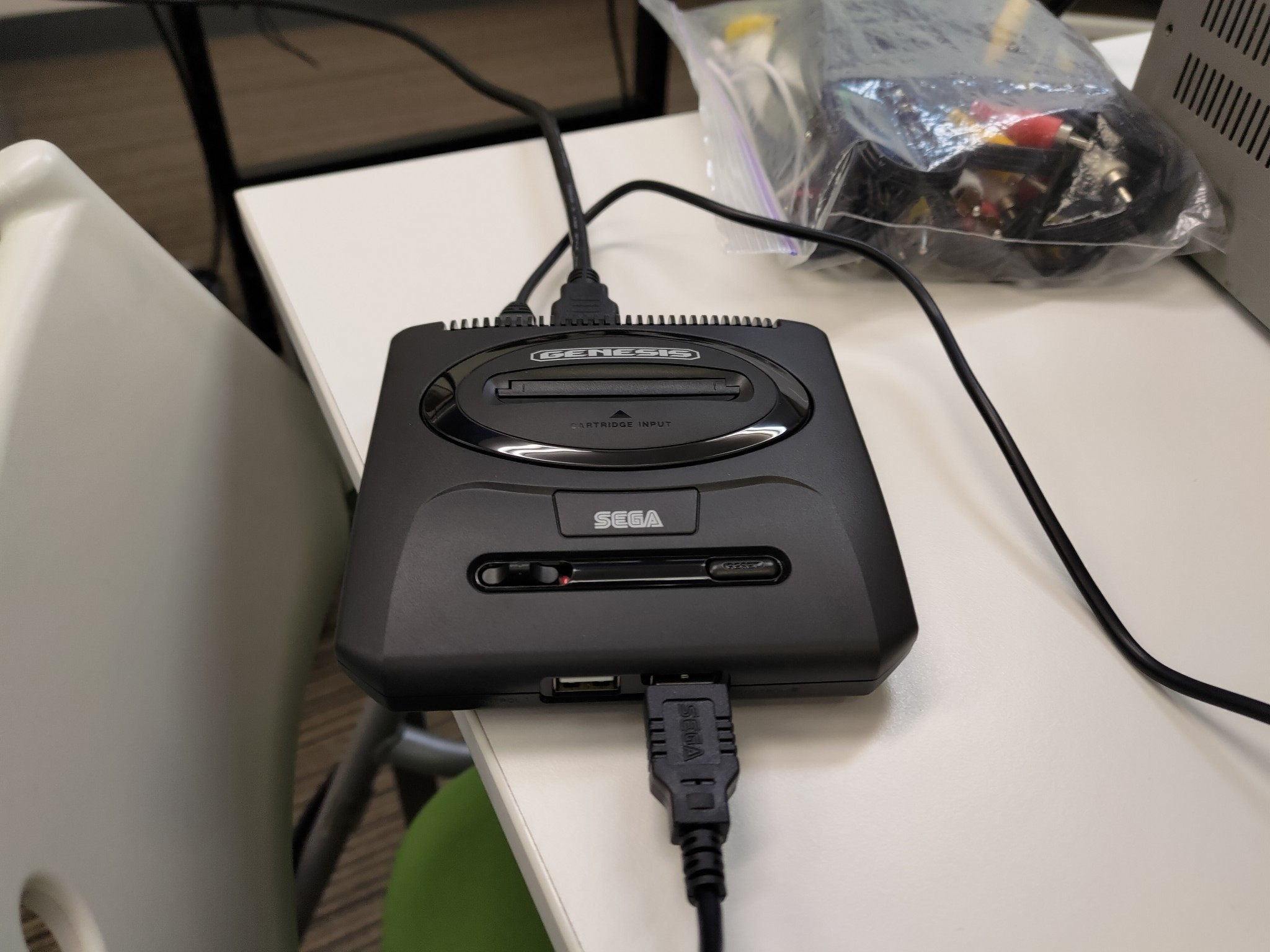 Saburo brought along a mini hand-held console for diagnosis and repair, while Sven retrieved up a couple of sound bars for his Dell monitors from Sean.