For the 41st meetup, Sean started early with his batch of MSX games for testing and his MZ-1500 + QuickDisk games for dumping/preserving. Unable to play the MSX games until Greg arrived with his MSX machine, and unable to start dumping until Saburo arrived with his QuickDisk dumping, etc. device, MZ-1500 games were played in the meantime.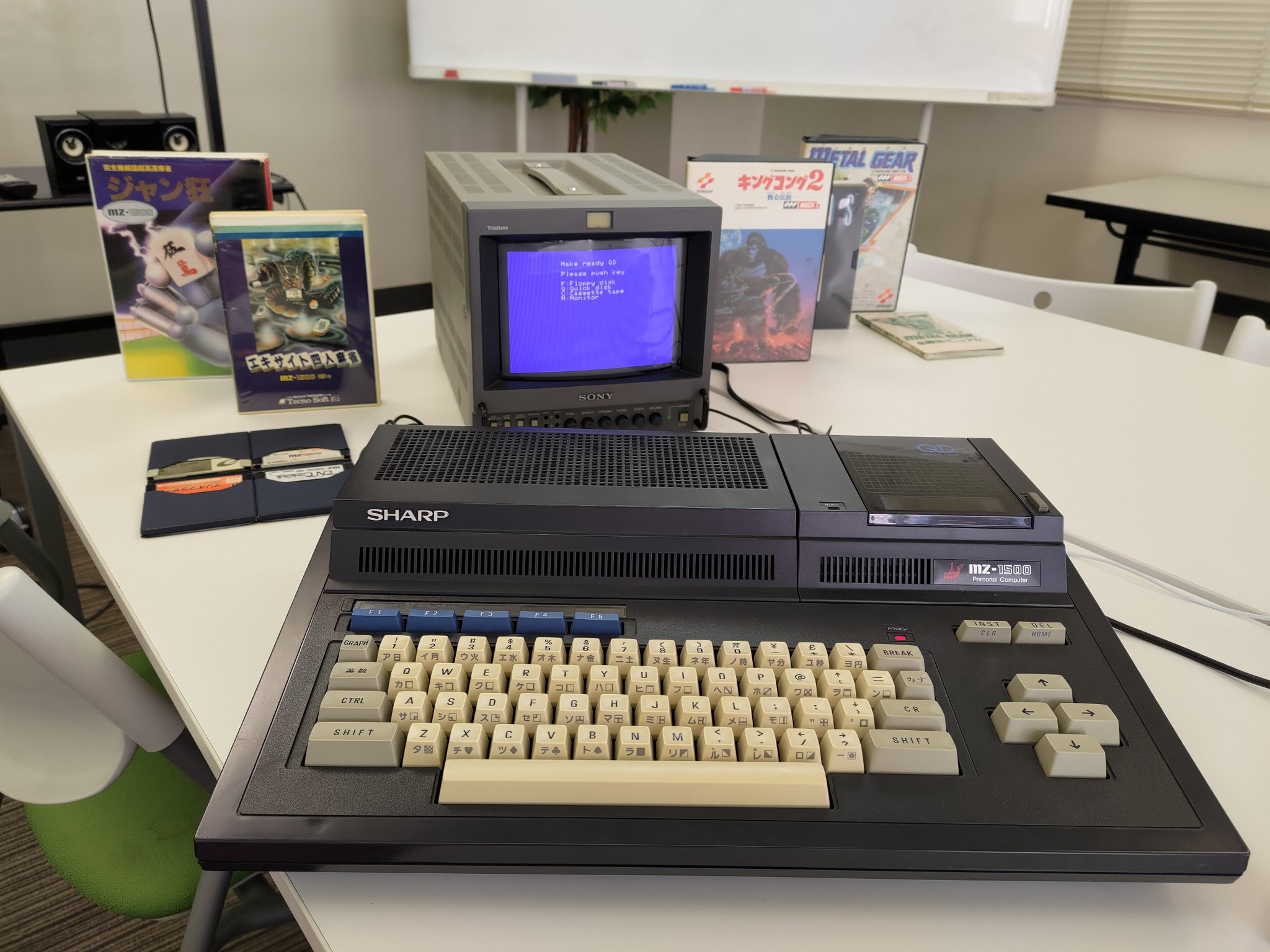 New member Ondrej joined for the first time, bringing along a couple of Gameboys. He seemed to enjoy playing games and chatting with our denizens. Always great to find a new soul that matches our laid-back environment!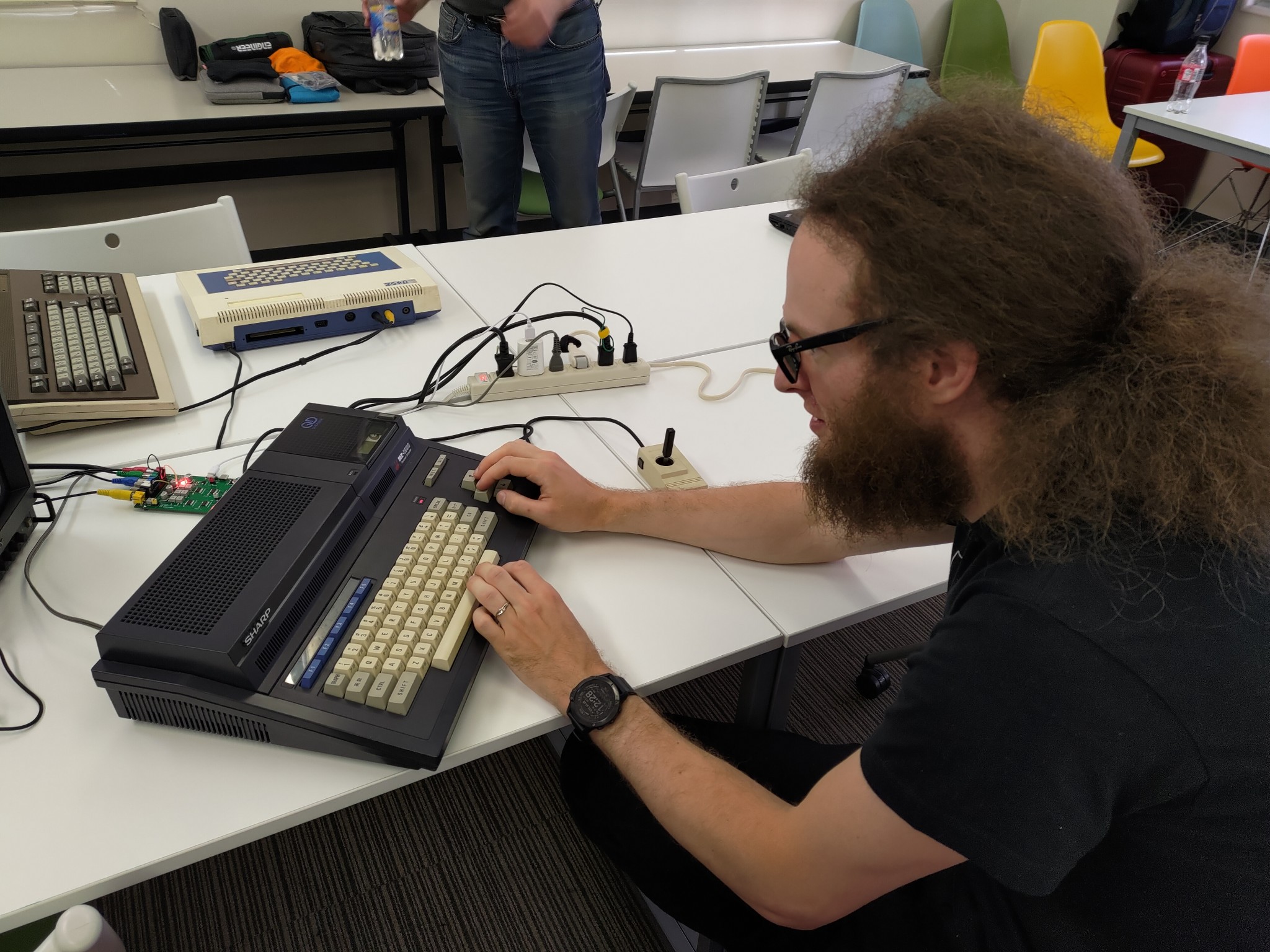 Greg showed up a bit later and had his shiny new MSX2 A1-ST Turbo R! It was a refurbed unit and we broke it in by playing some of Sean's games and the games that Greg brought from his own collection.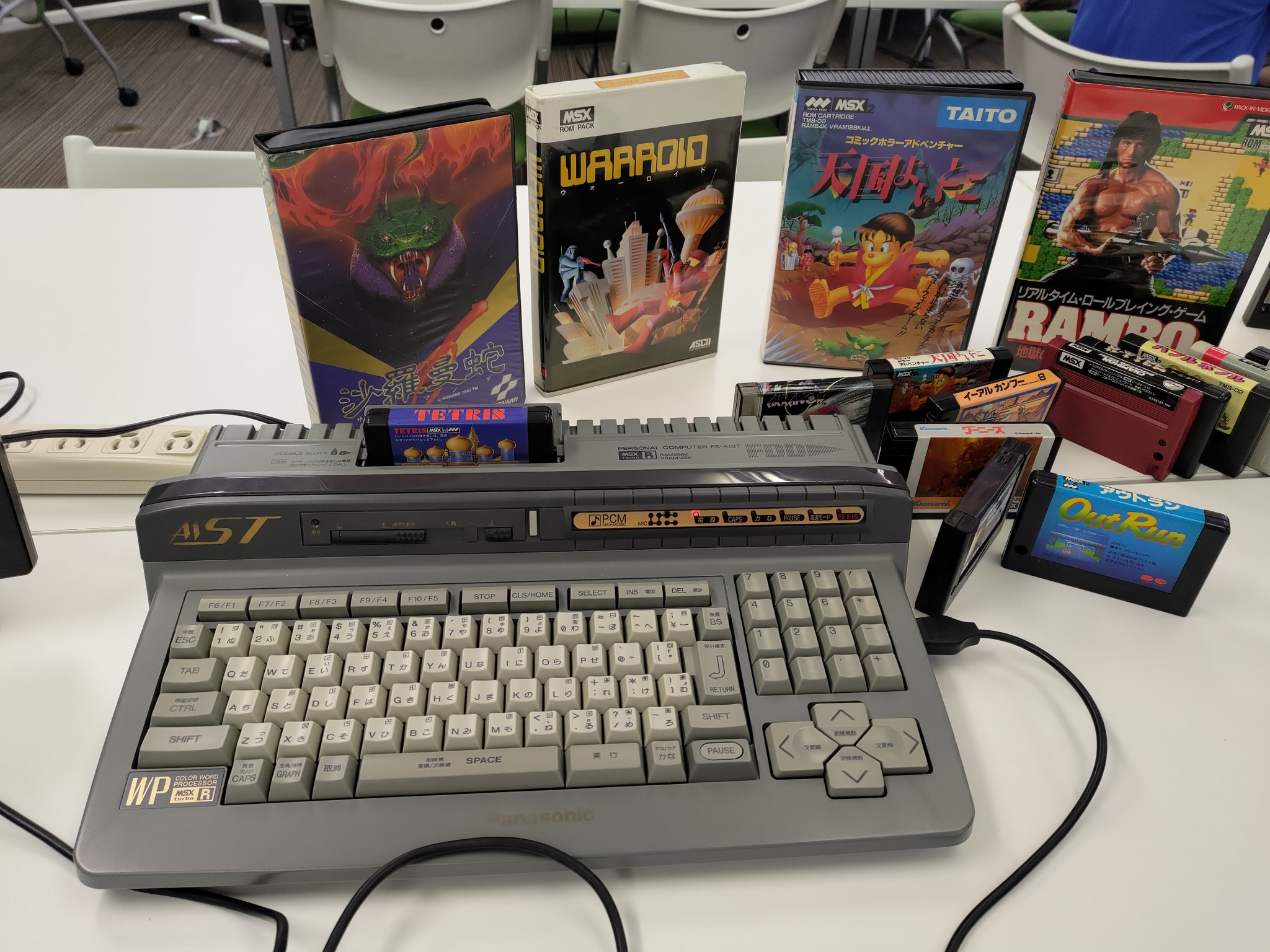 Saburo came in not only with his QuickDisk device, but also a Spectrum 128 for diagnostics and playing around on.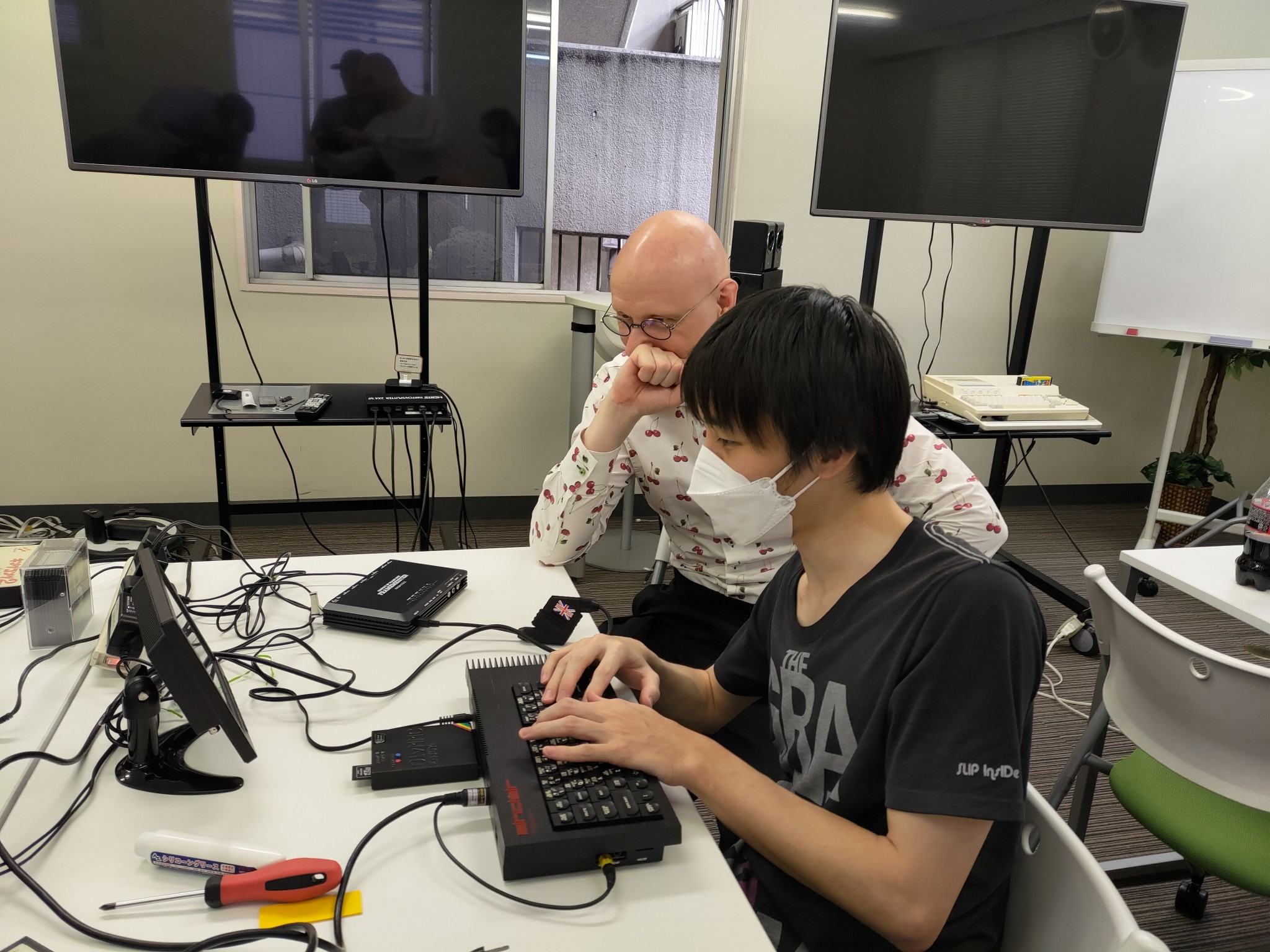 Edoardo came in not only to assist with diagnostics and repairs, but also to show off his 8-bit model K-1.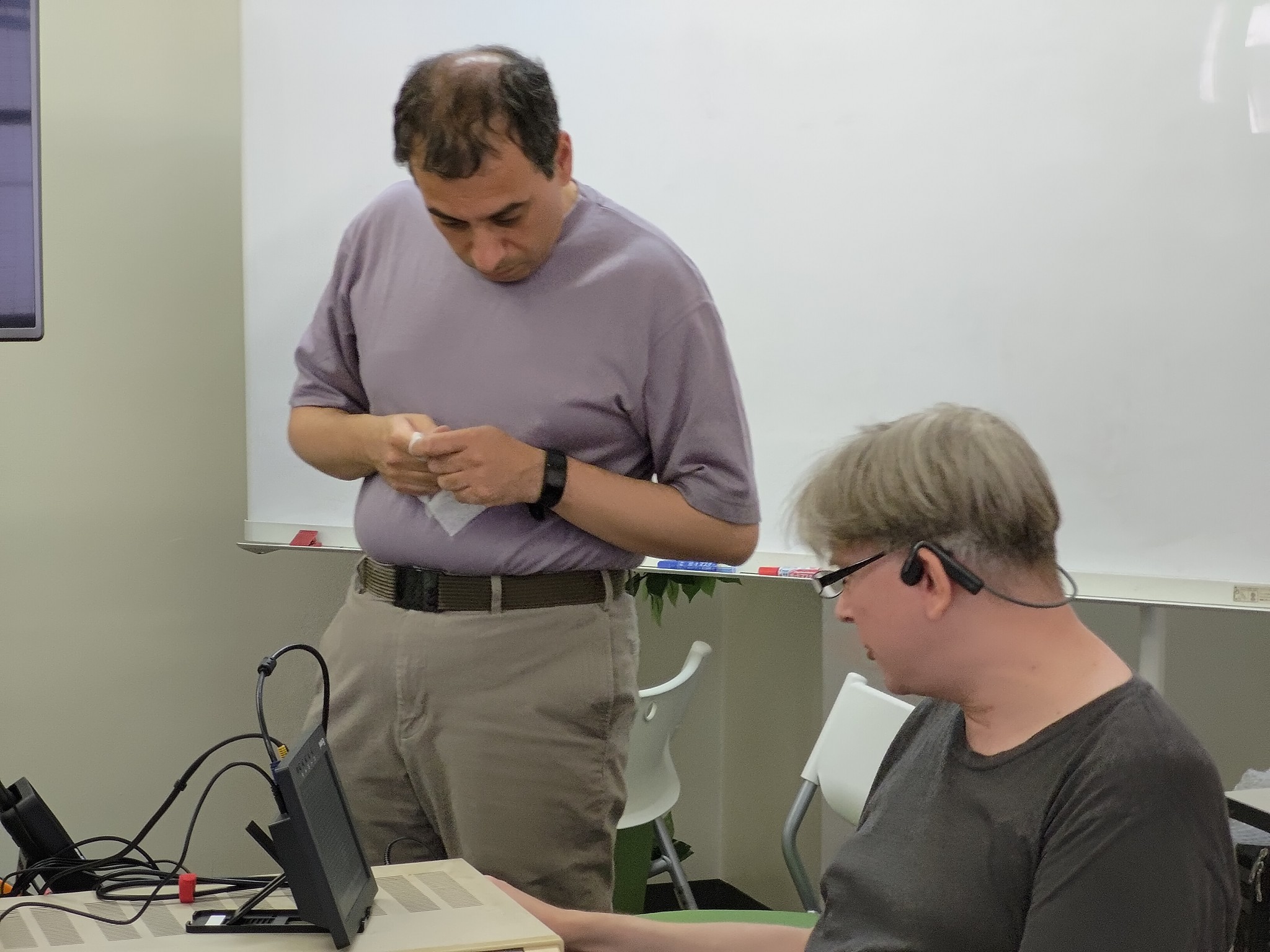 Sven brought in not only his usual ongoing 8-bit board computer project, but also a U-term computer board for Curt, which can emulate a variety of things including a VIC-20.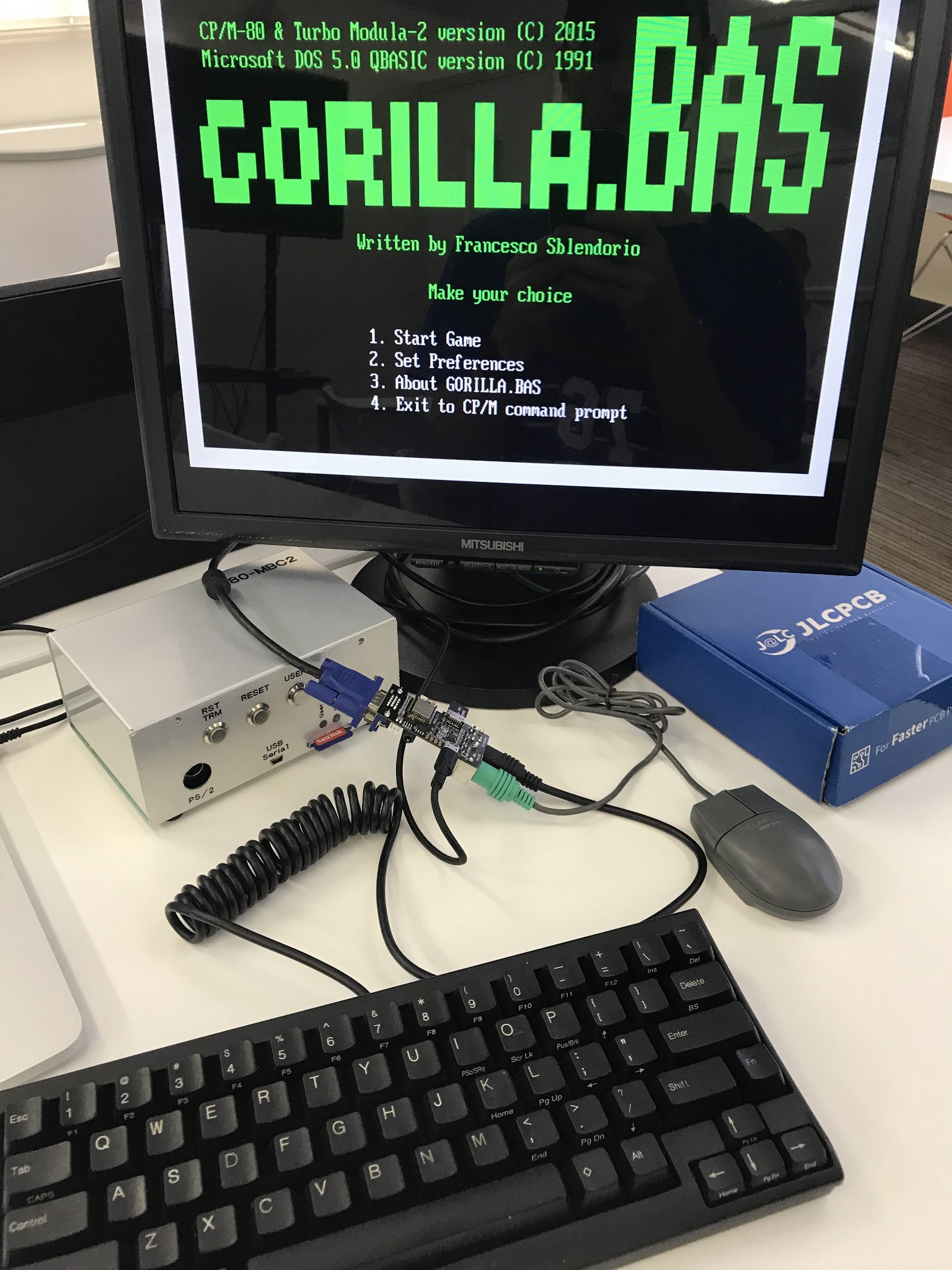 David has been attending the meetups for a while now but this time he brought in his own vintage PC for the first time! The Hitachi MB-H2, an MSX machine with a built-in tape recorder with digital controls. Snazzy!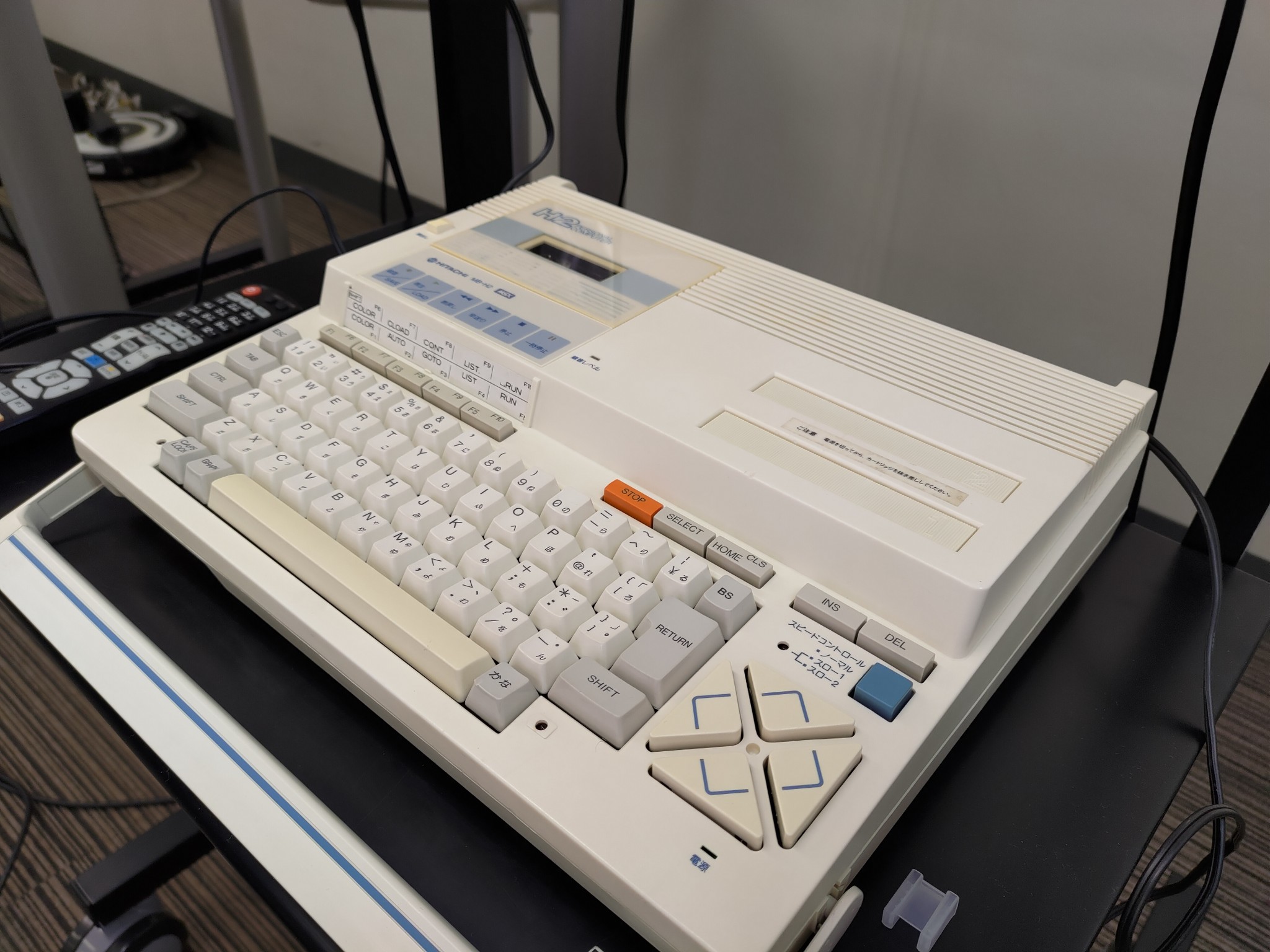 Curt brought in a couple of items from his mountain of projects – a PC-8801 with two keyboards and a wisely purchased Tomy Pyuta.