Quarters were a bit tight this time around as we had to make due with being cramped up in a smaller space than usual, but that didn't really hamper our efforts much. Sean brought in his Tomy Pyuta and a handful of games, but made the grave error of forgetting the controllers, which are absolutely required for playing on this system, so it just sat around looking pretty: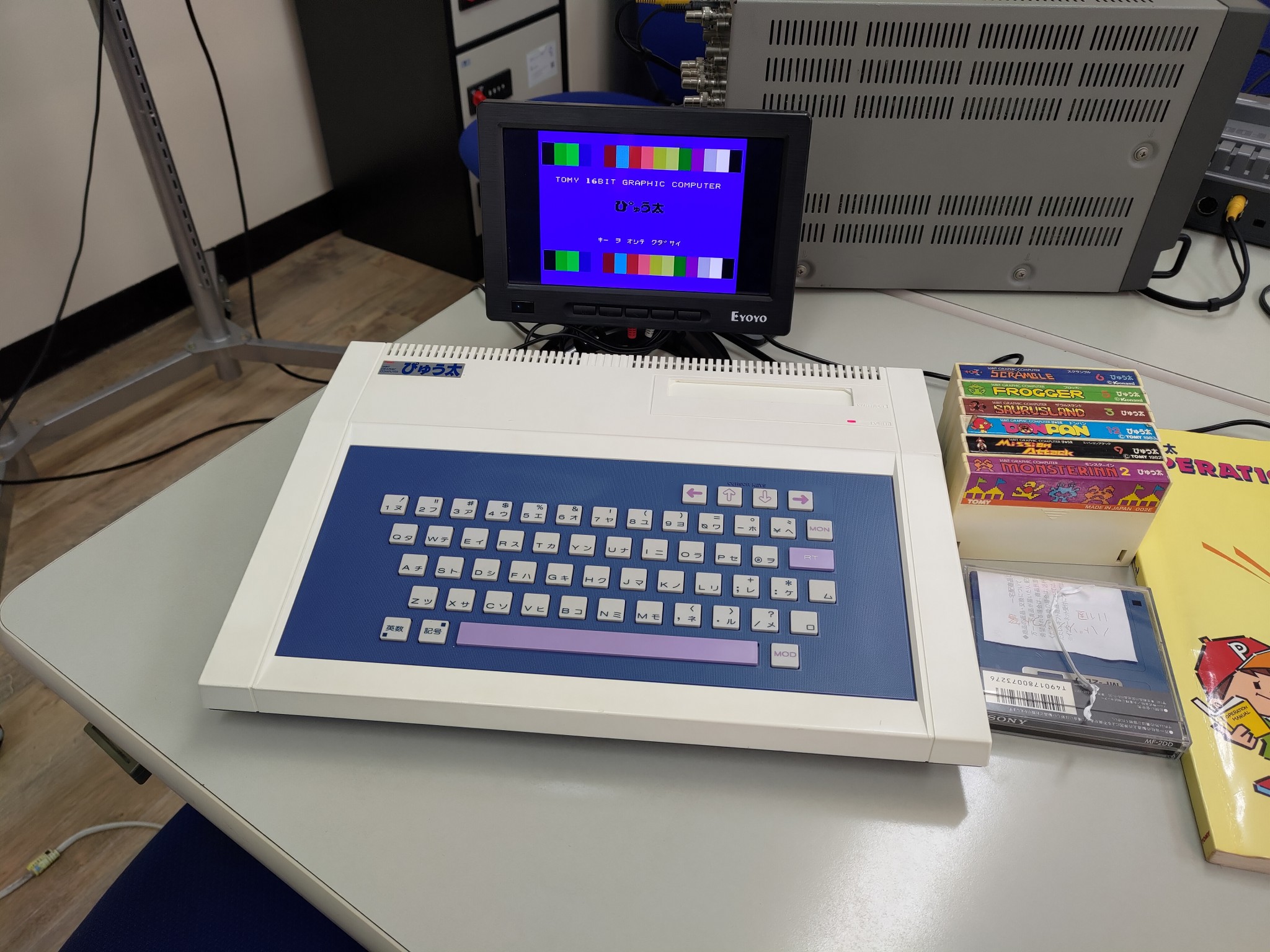 Sean wasn't the only one sporting a Pyuta, though, as Curt also brought his in. Although his computer doesn't work, it wasn't functionally much different than the controllerless working Pyuta. Curt did take a short stab at trying out the unique Japanese BASIC on Sean's Pyuta, though.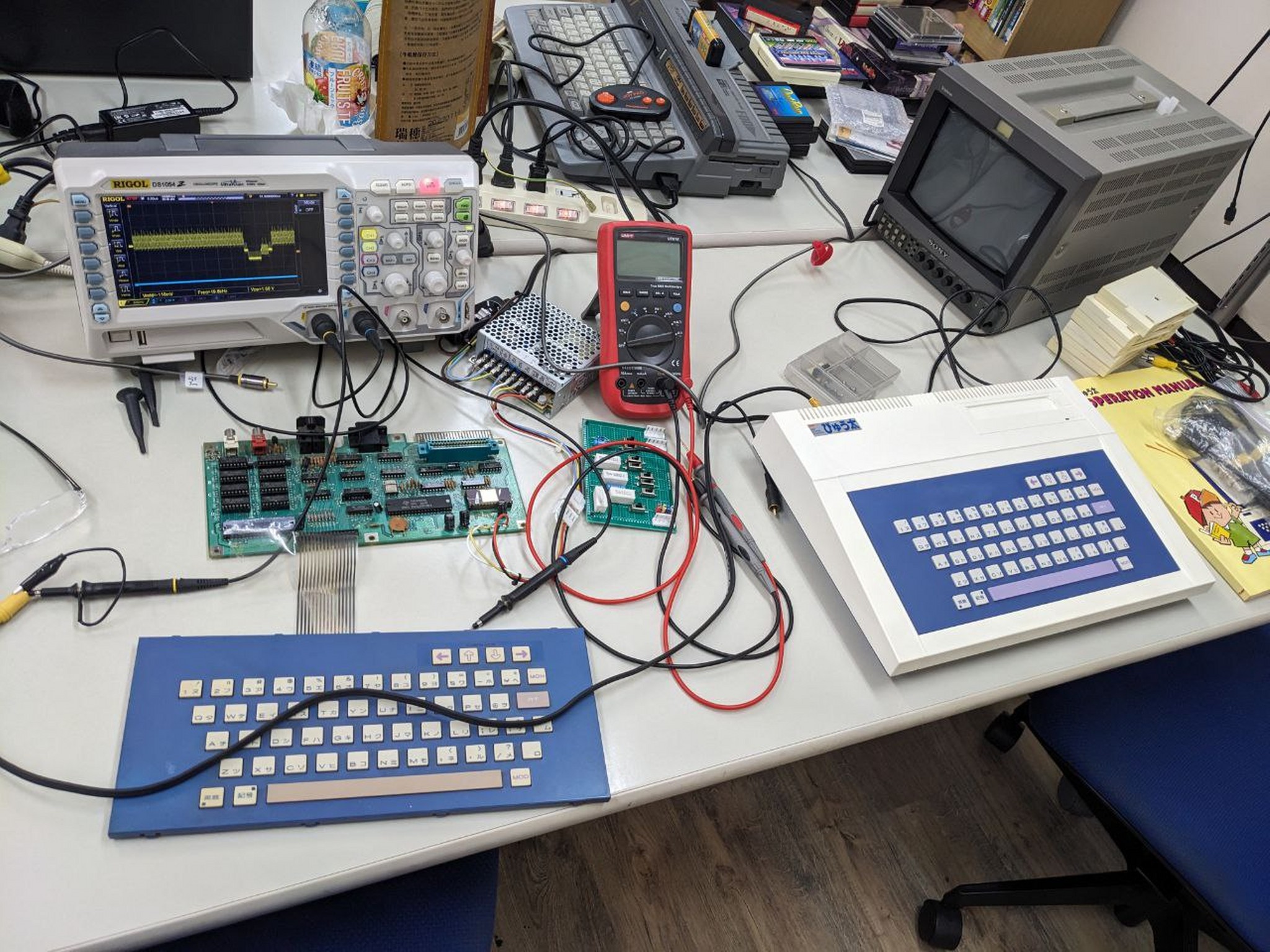 Greg brought along a couple of goodies – his most recent MSX Turbo-R (a Panasonic A1-ST) with some games, and a replica IMSAI 8080 kit which he and Edoardo diligently worked on throughout the meetup.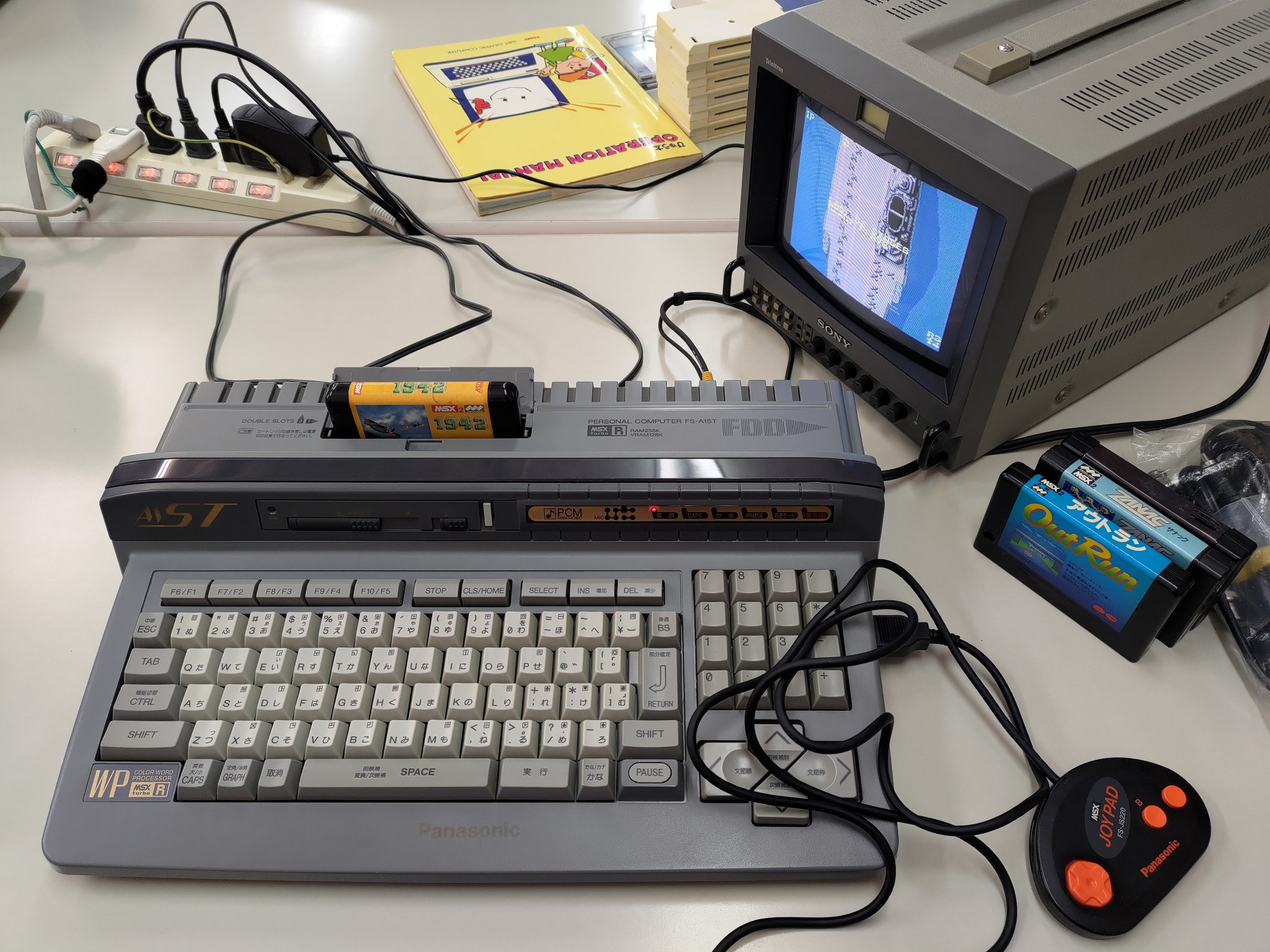 Saburo arrived with his QuickDisk dumping device, and new member Hide arrived with some blank and some not-so-blank QuickDisks, but Sean and Saburo didn't work out who would bring the actual QuickDisk drive, so it was lacking, despite its critical role. Saburo lives about 90 minutes away while Sean lives about 20, so Sean headed back home to bring his QuickDisk drive, coupled with the entire MZ-1500, but he still didn't bring the Pyuta controller.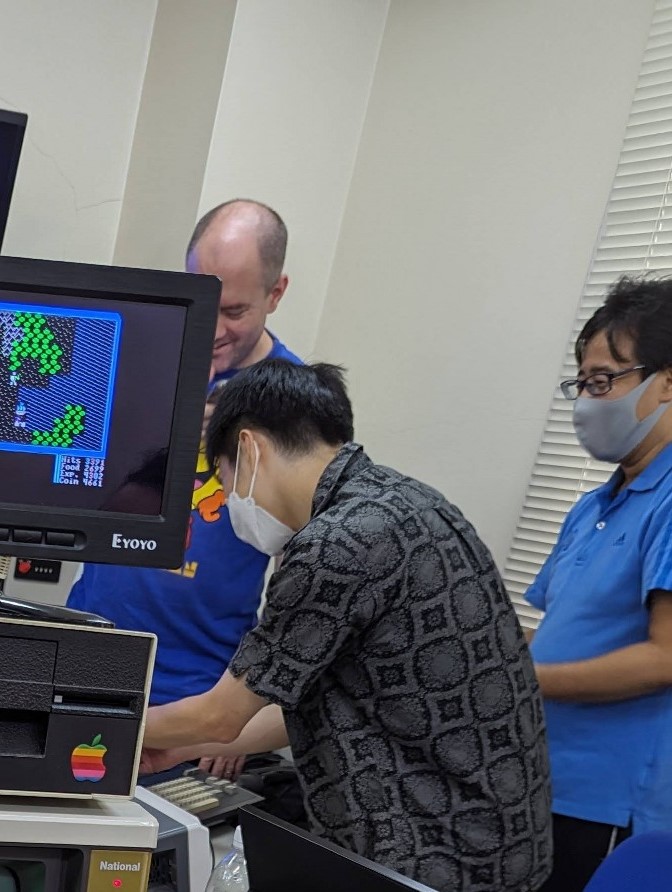 Michelle brought in her Apple IIe, which was used for playing Ultima in both monochrome green *and* color. It boasts quite a nice selection of expansion cards.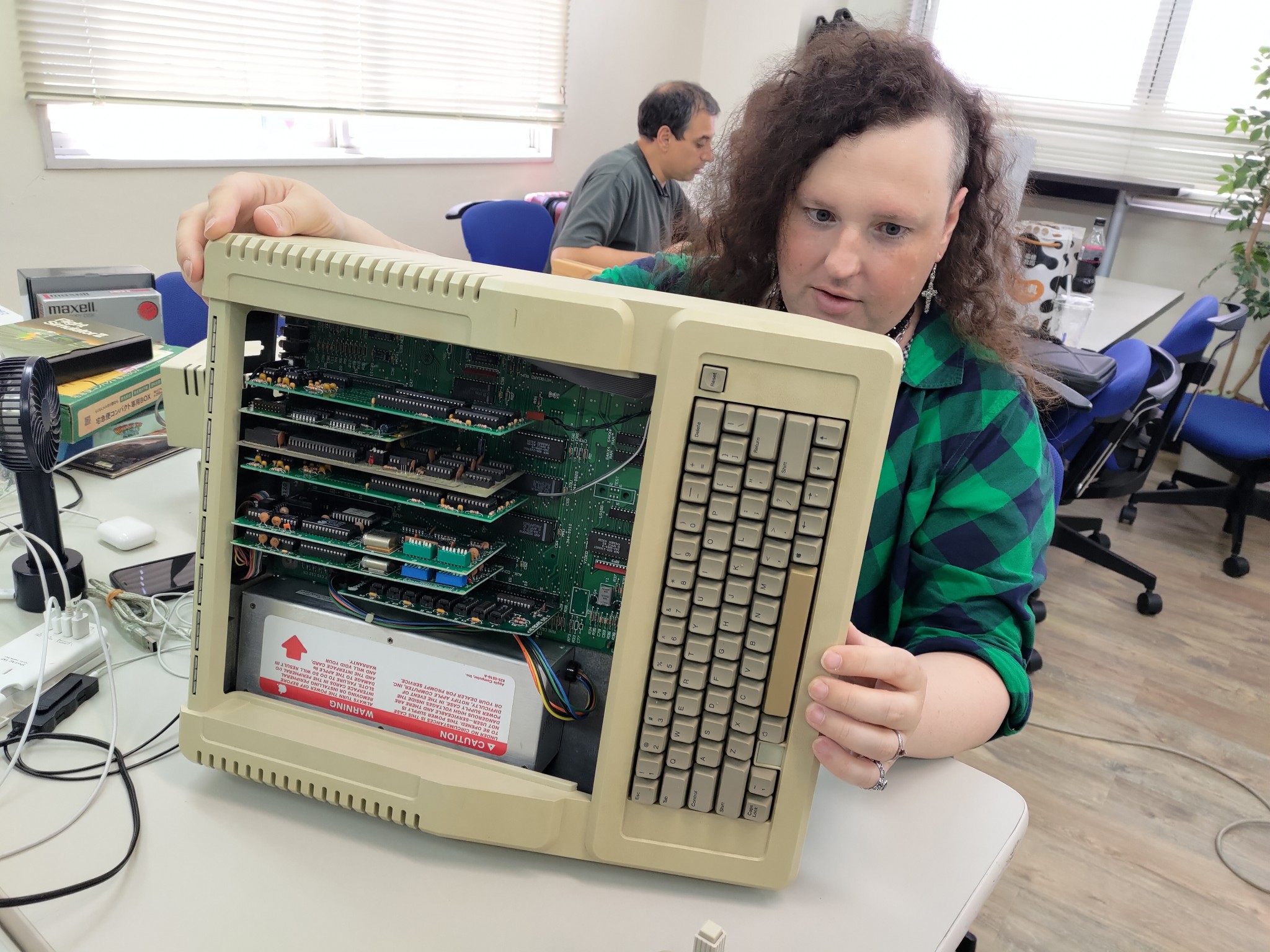 And Tom brought a handful of MSX games for all to play (fortunately we had a controller for that!). He also brought in a used laptop he got on the cheap in order to utilize the time to work on his game translations.