We had another 8-bit blast at our 45th meetup. Sean arrived carrying his first-gen Pasopia with him, although it would turn out to be in vain as he was too busy scanning books to introduce it to anyone. But at least it was productive!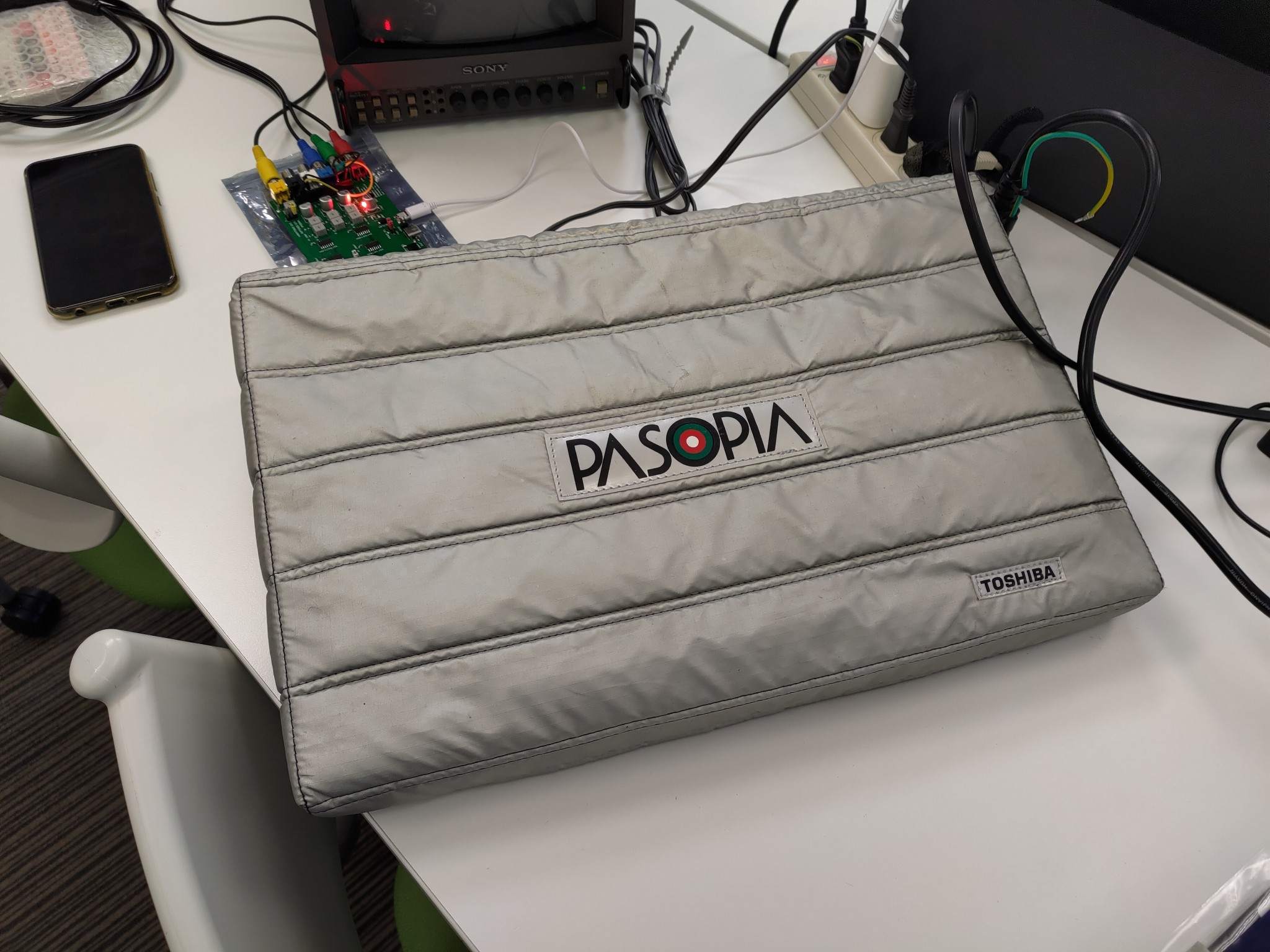 Joseph brought along an 8″ floppy drive with a couple of 8″ floppy disks to try to determine its status. Unfortunately, it wasn't proven to be in working order but we're all hoping it can be repaired.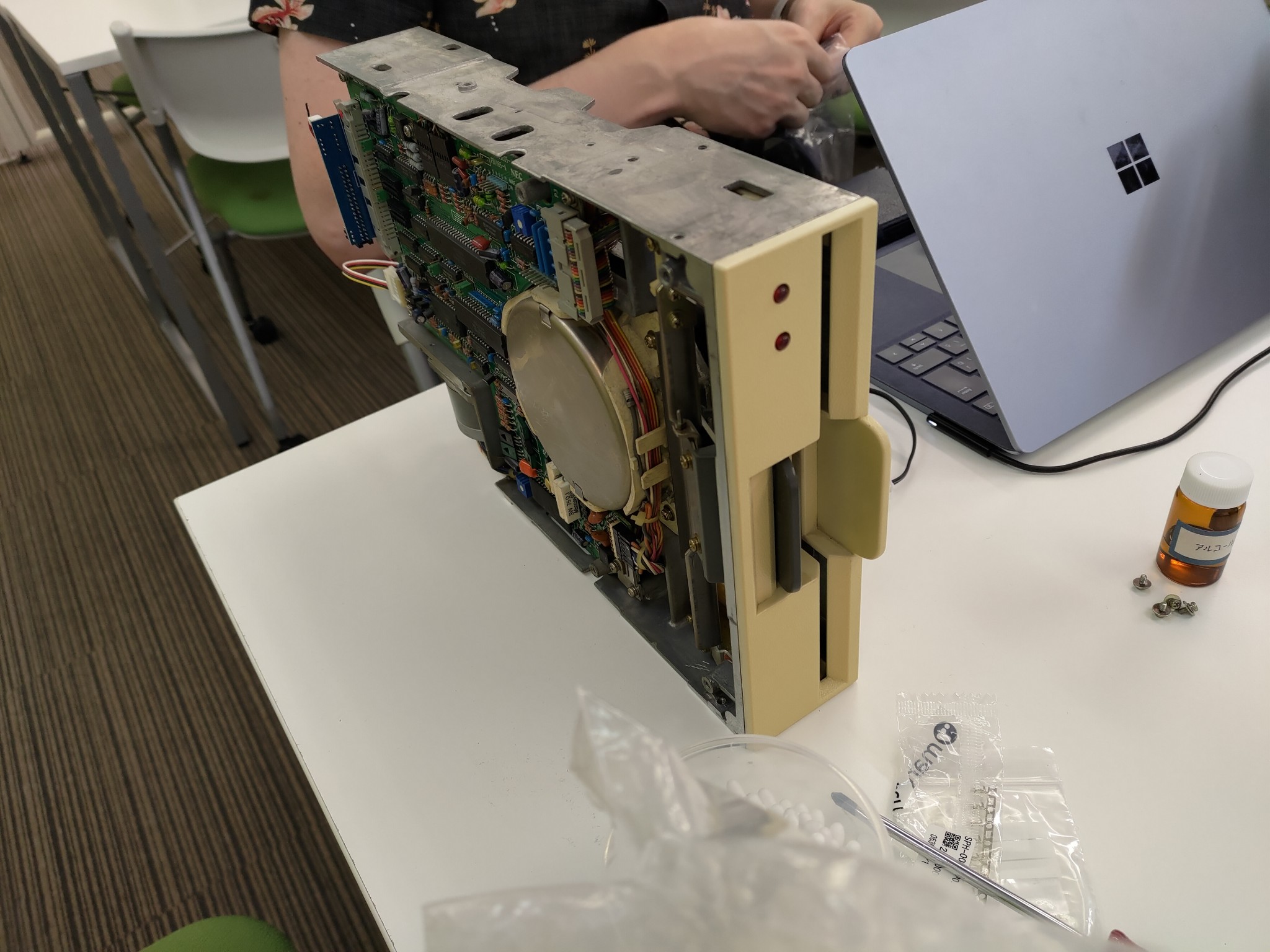 Michelle brought in her little portable TV along with a stash of Super Famicom cartriddges.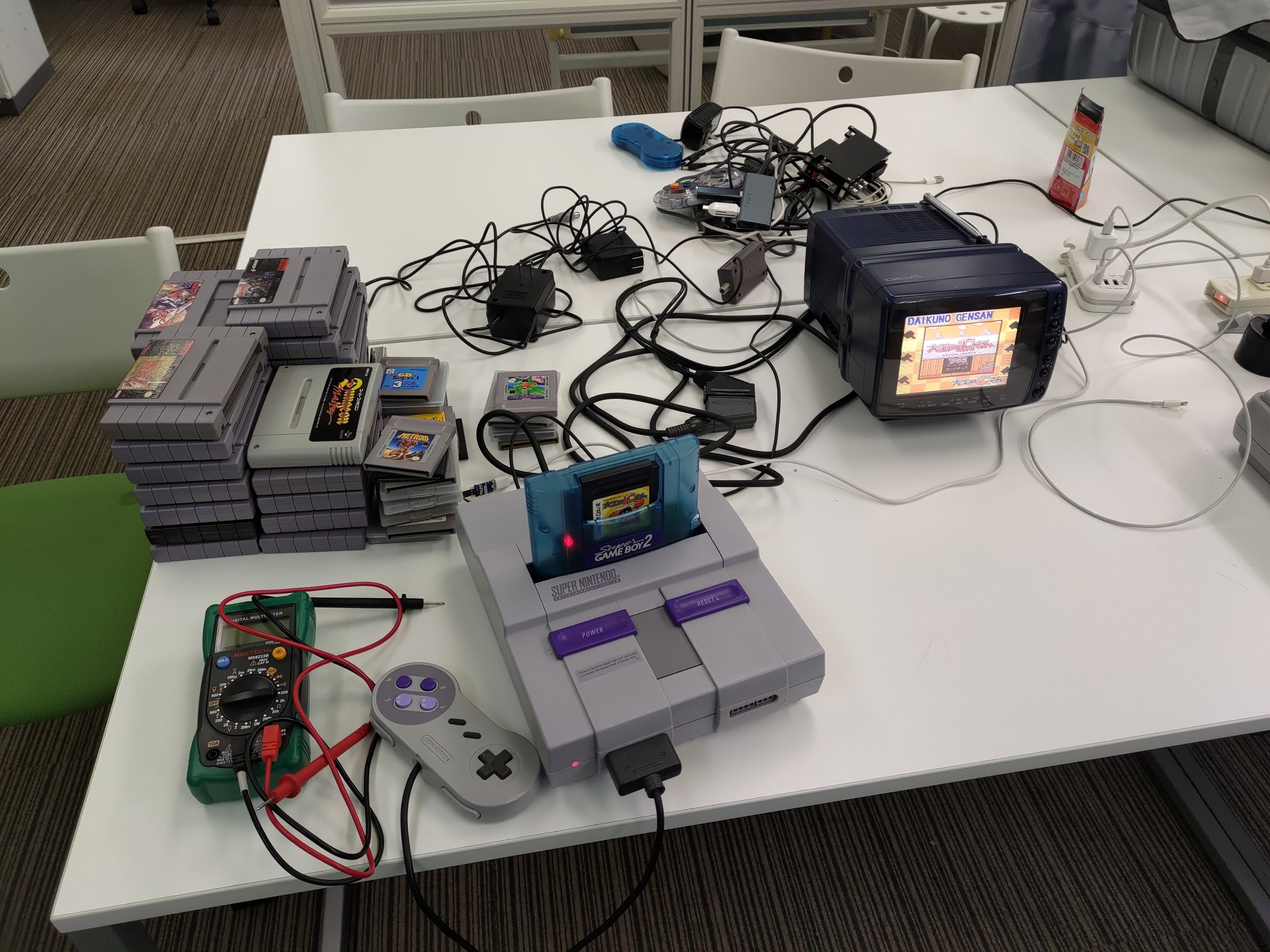 Tom brought in an MSX machine with a curious remake of Adventure from the Atari 2600 for the MSX platform. *ahem* SOMEBODY GET THIS FREAKING DUCK AWAY FROM ME.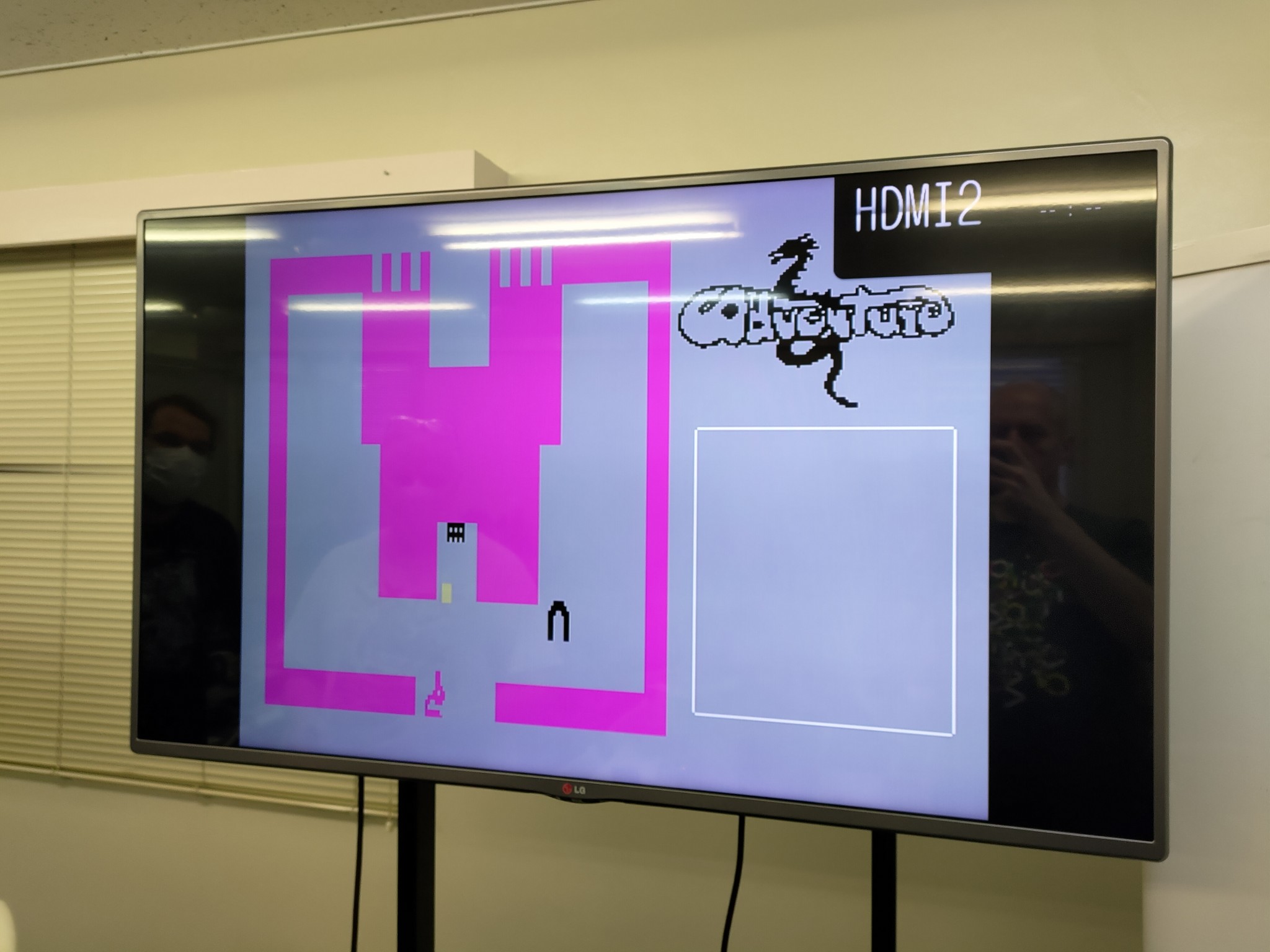 How about an Amiga? Returning member Timo brought in his A1200 with fancy clear case and replacement keycaps for some gaming fun.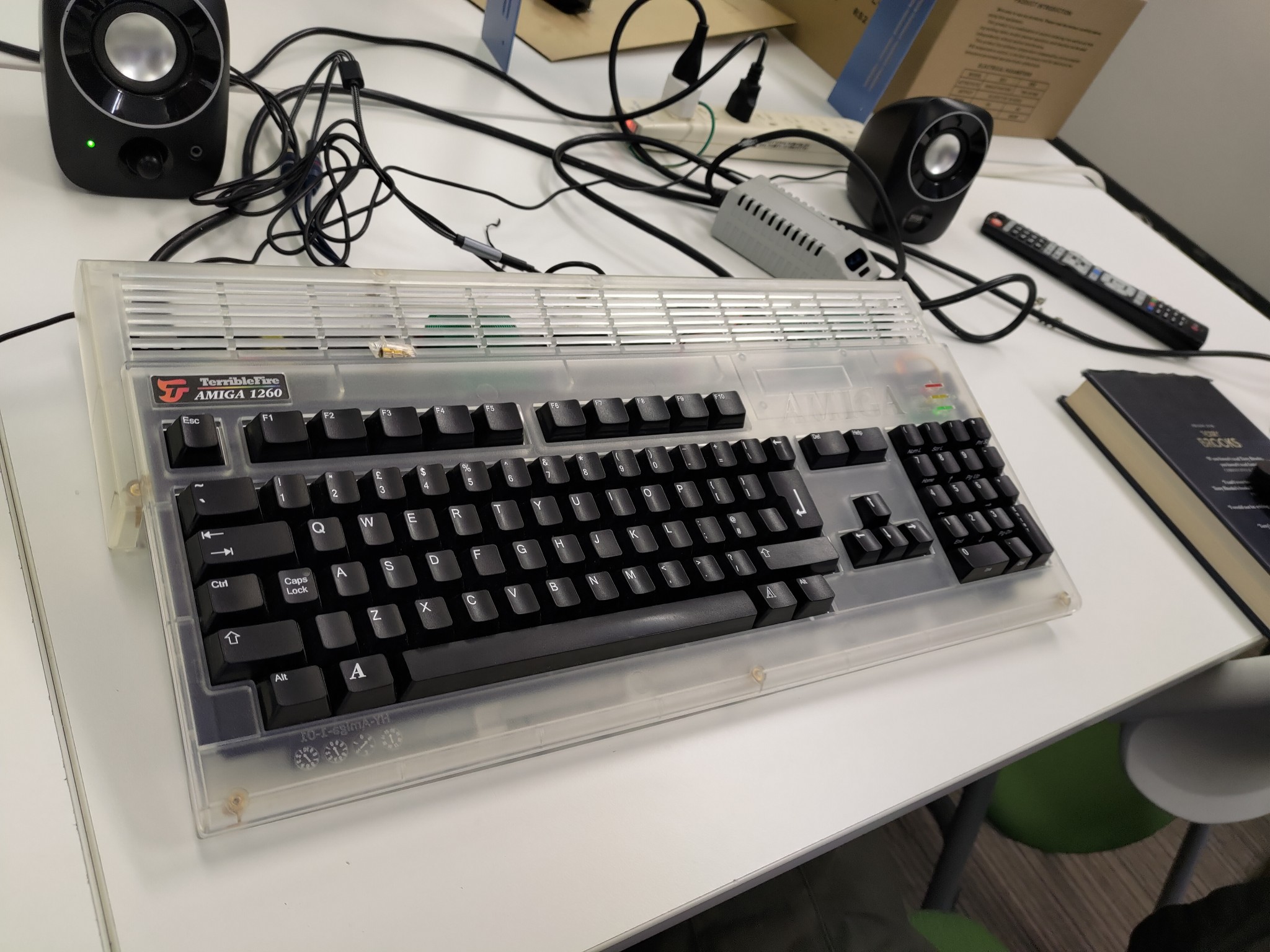 Saburo performed an RGB upgrade on his Intellivision, which appeared successful but he only had the composite output video cables with which to test it.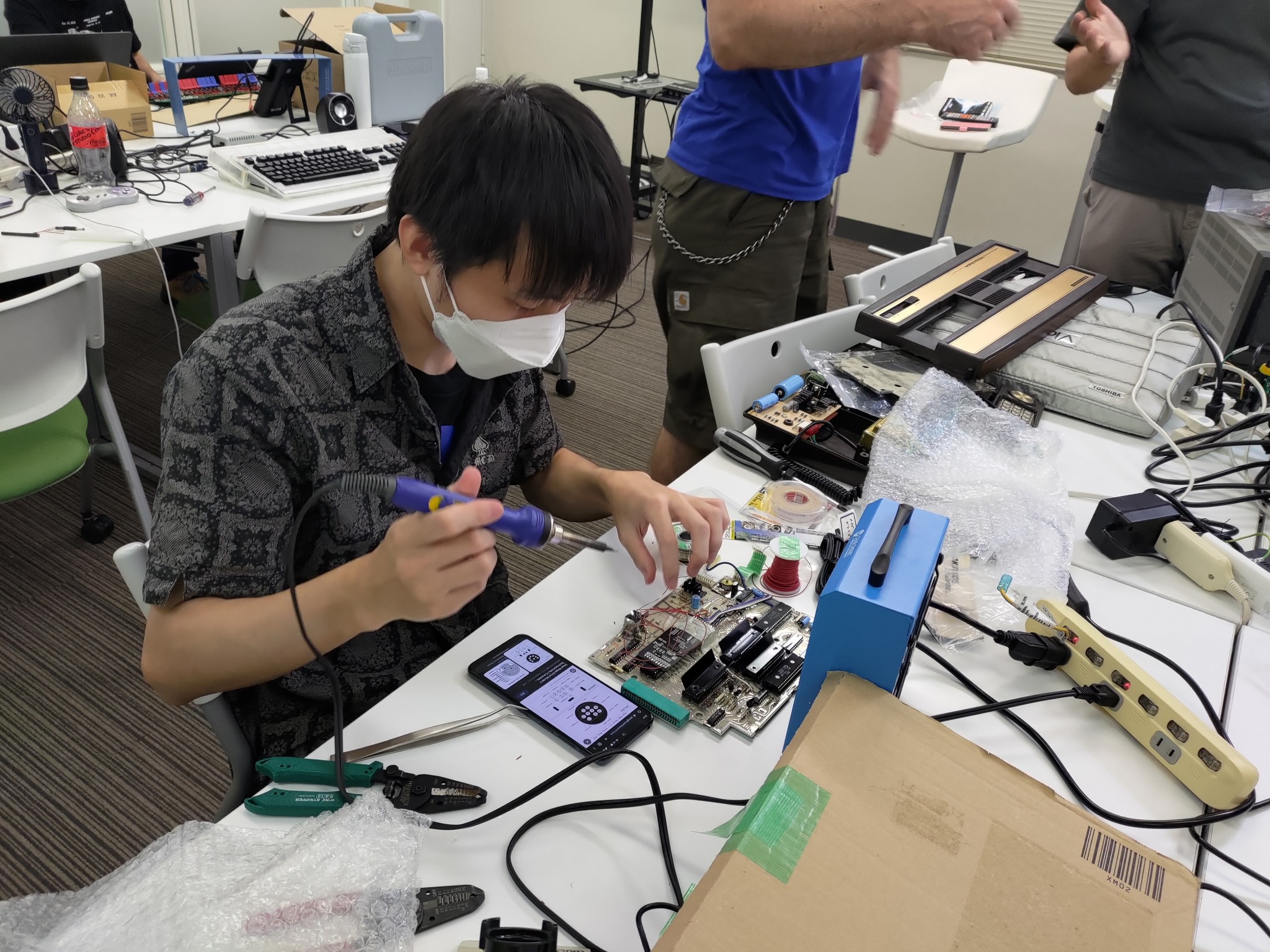 Greg returned with his incomplete IMSAI replica, which David did some thorough troubleshooting on.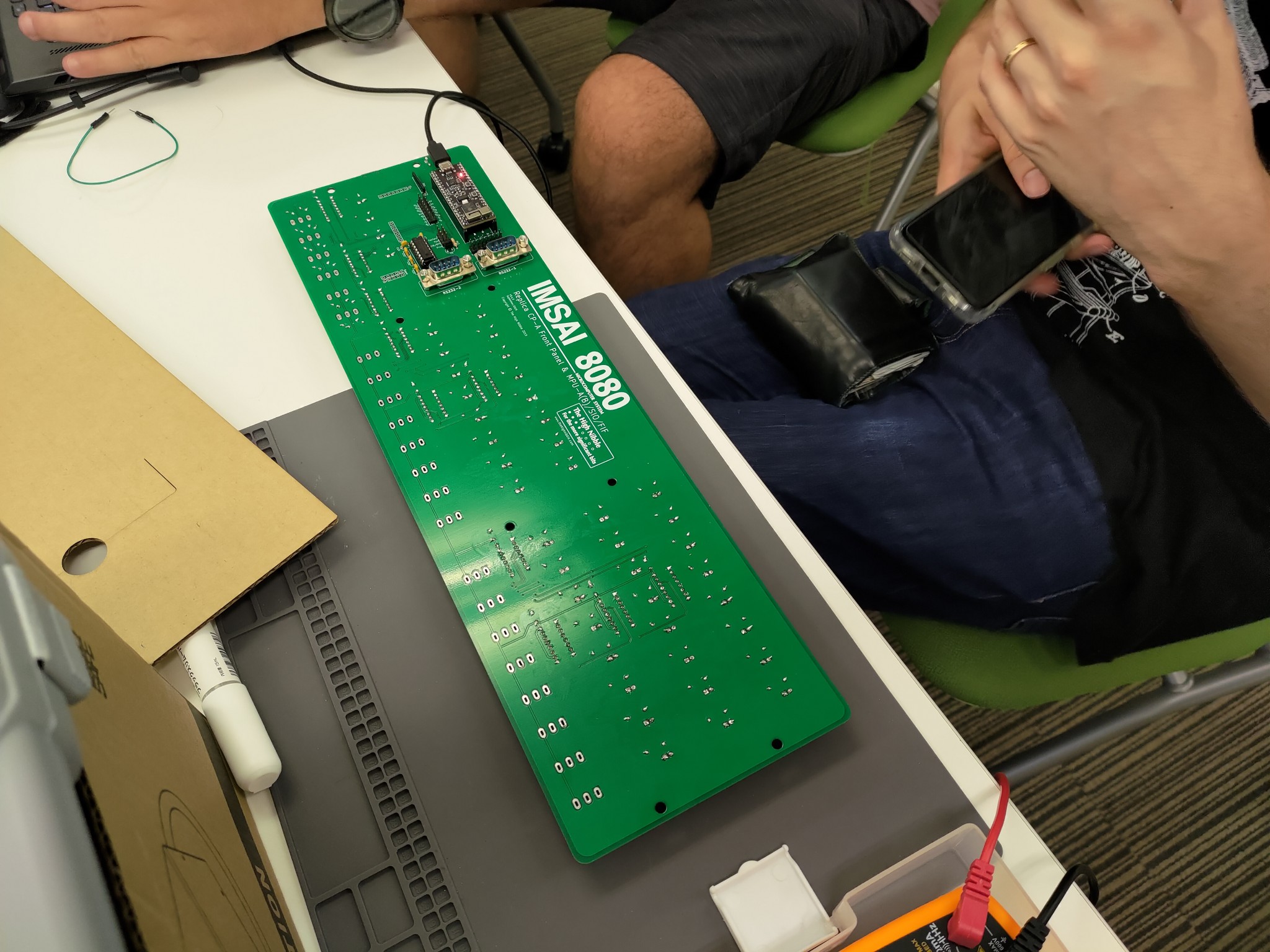 In addition to helping Greg with his IMSAI, David also brought in his recent Yahoo Auctions treasure – a '70s Commodore calculator that works and cleaned up quite nicely.