Meetup #46 is in the books. Sean started out by expanding his collection of scanned and copied materials. First was scanning the JR-100 user manual followed by five VIC! magazines. Later, after Hide showed up, a variety of QuickDisks were copied and played.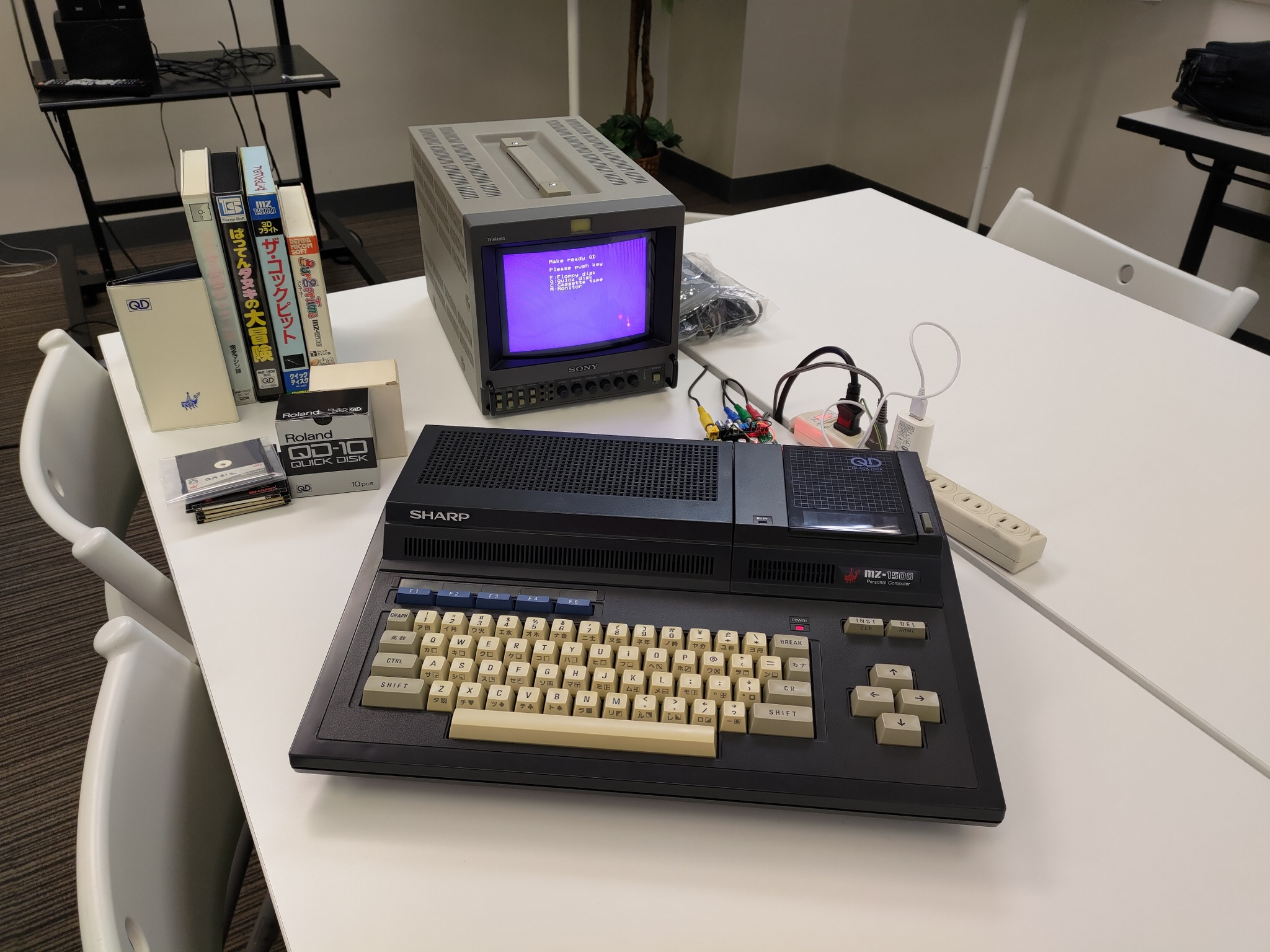 Sven brought in another super compact computer made by Digital Logic. He picked up when he was visiting home. Made by a company called Digital Logic, based in his own local village in Luterbach, Switzerland. It was running some flavor of Linux.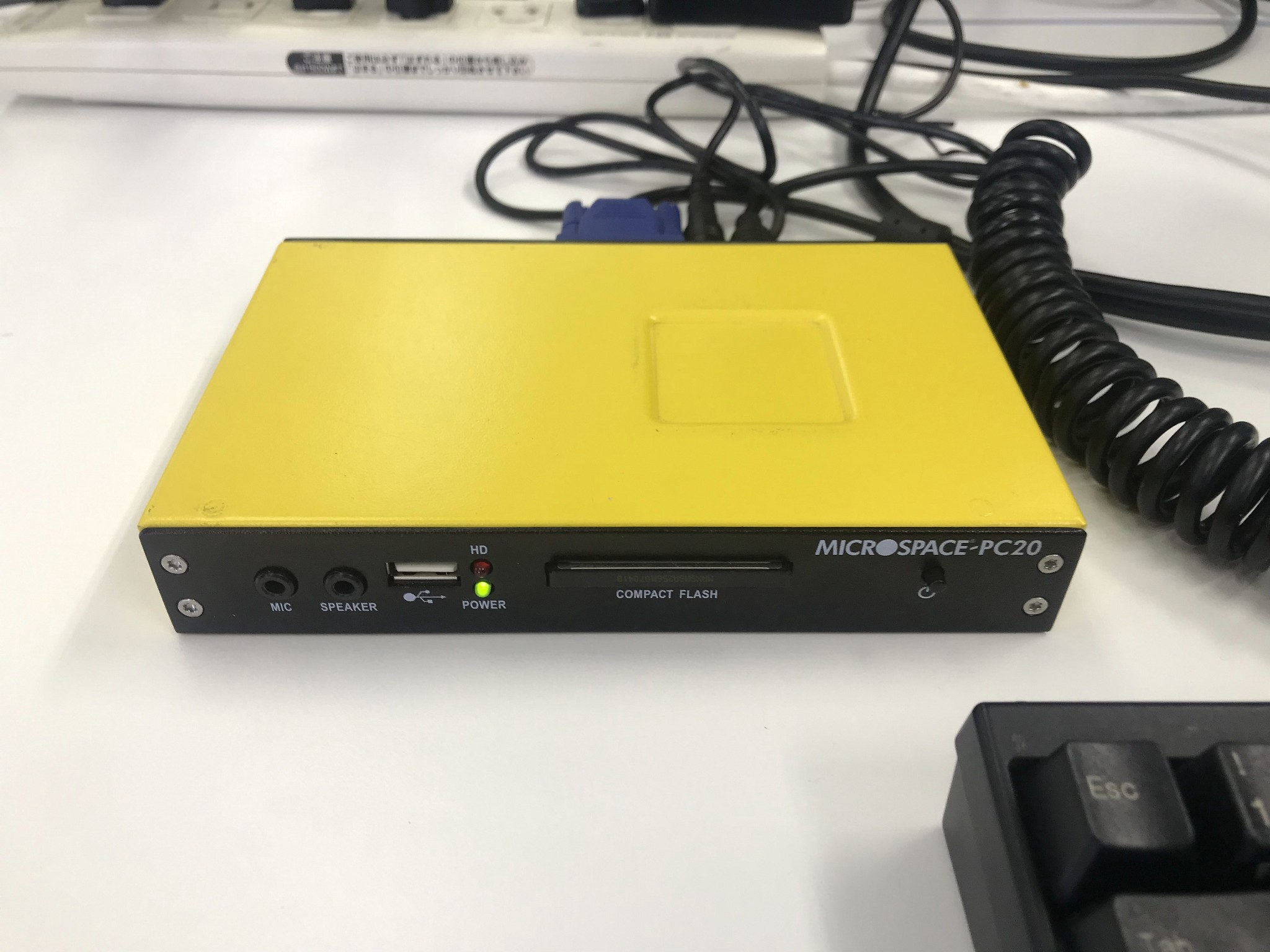 Michelle was traveling relatively light this time, with her trusty suitcase having suffered a broken handle (thus becoming less trusty). In addition to her PC-9801, instead of a CRT monitor, she brought a GPD Pocket. She and Sara set on a variety of tasks to get a PC-9801 game copied, up, and playing.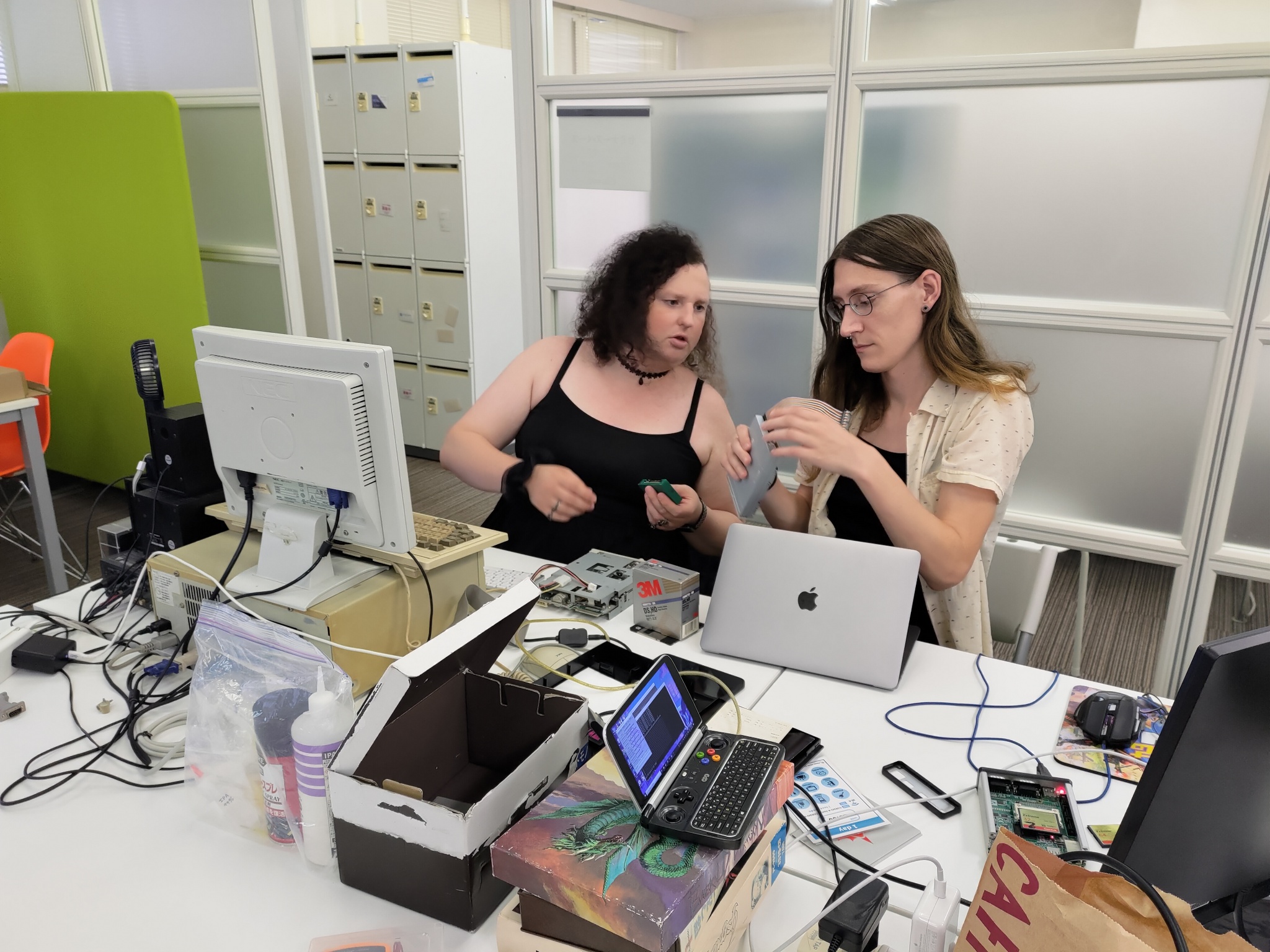 New member Colin is a big Amiga fanatic who lives just across the way from the meetup place. He took in his Amiga Vampire standalone system to show off.
Curt had a couple of items. There was his Tomy Pyuta, which, coupled with Sean's controllers, games, and CMT cable, was going to be given a greater stress test, but instead it got mostly ignored in favor of figuring out the mysteries behind his TK-85 computer board. Between he and Colin, they managed to program a game to take advantage of the advanced graphics capabilities of this machine.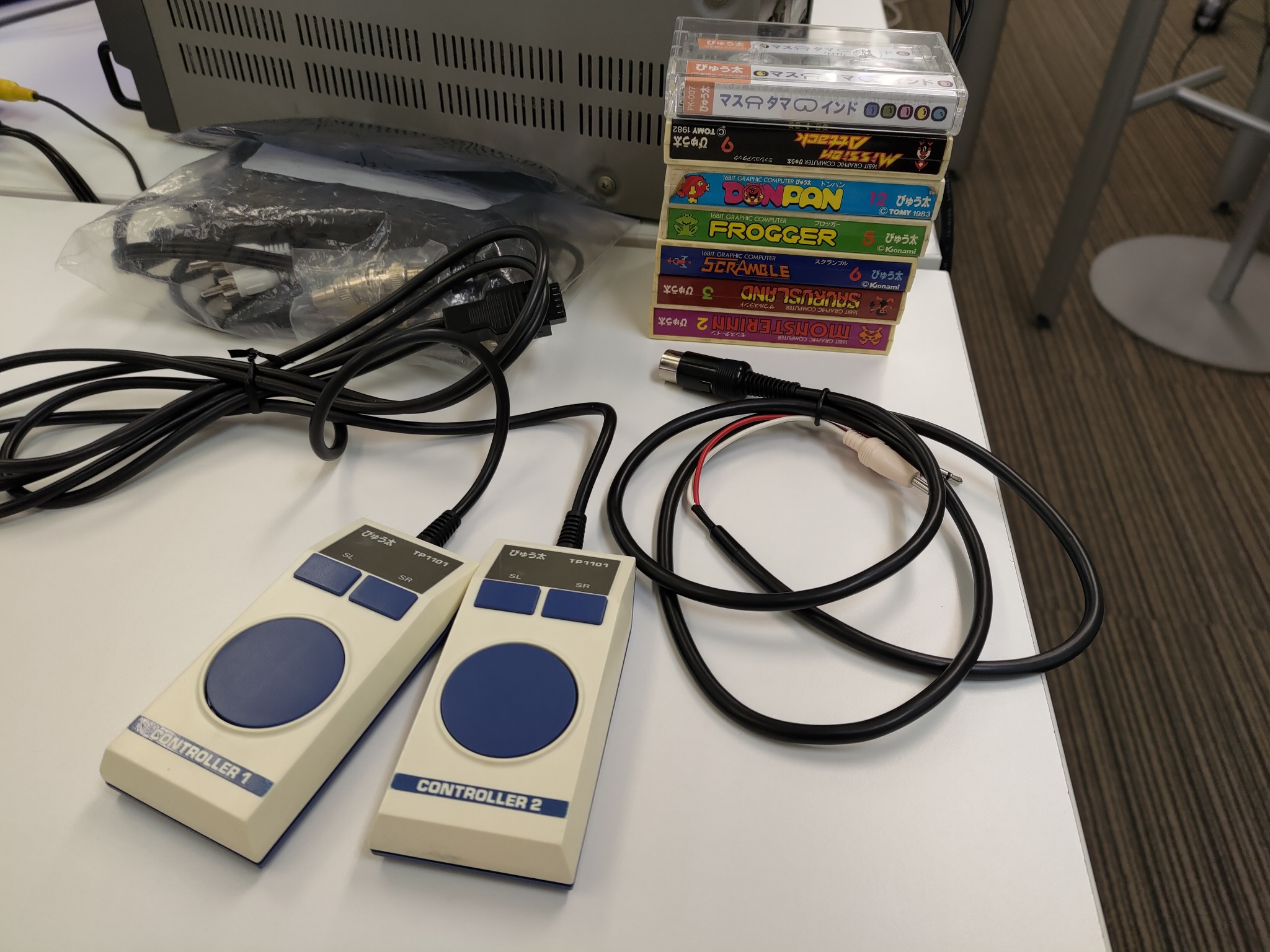 Ondrej also brought in a treasure from his travels home, a computer that was produced exclusively for his school district. It wasn't at the time operational so it may make a return for further investigation.
Tom had his trusty MSX with some games for play, including a classic – Goonies! Here you can see Tom and Bernard enjoying Hamaraja Night.