8月にキックマンがやっと値下げで購入しました。同時にスーパーエイリアンも出品されましたからこの2枚でマックスマシーンのソフトを増えました。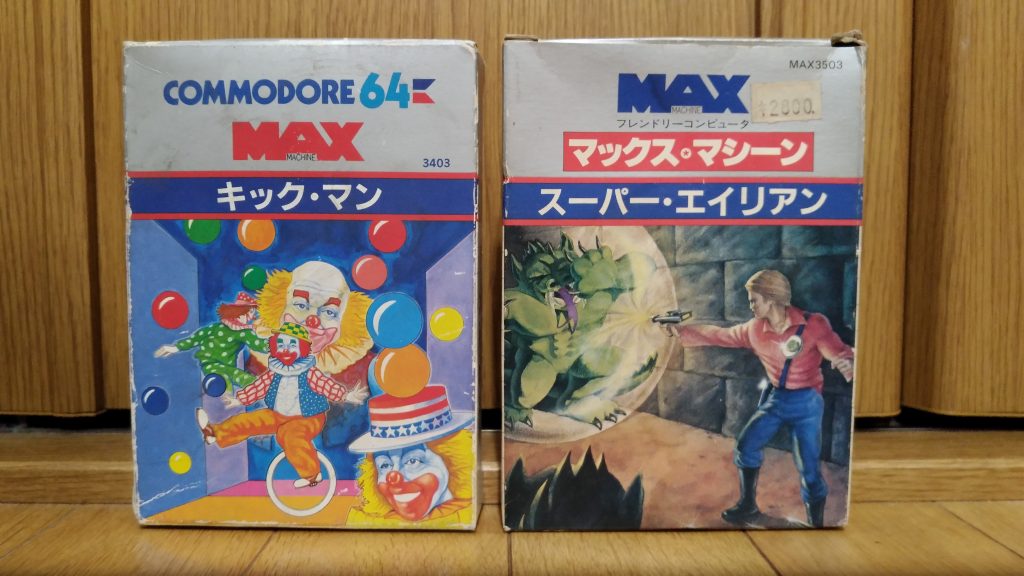 The guy who had listed Kickman for the MAX Machine at 14,800 yen suddenly dropped the price all the way down to one yen! With a more standard auction situation like that, I was able to buy the cartridge at not too bad a price at all.
そして9月に友達の依頼でマックスマシーンのオークションを落札しました。そのセットからこの少し珍しくてシンプルな箱でロードレースを友達から買いました。
And in September I picked this item up after bidding on a MAX Machine for a friend, which included this in the lot. It was my first time to see this sort of plain-wrap packaging.