There was a pretty big batch of MAX Machine games going down on Yahoo Auctions.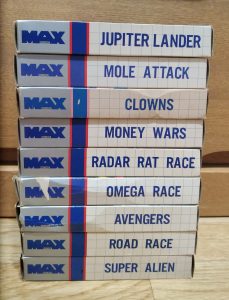 Four boxes were completely new to me, and some boxes replaced older boxes that weren't as nice looking.  I resold the leftovers on Yahoo Auctions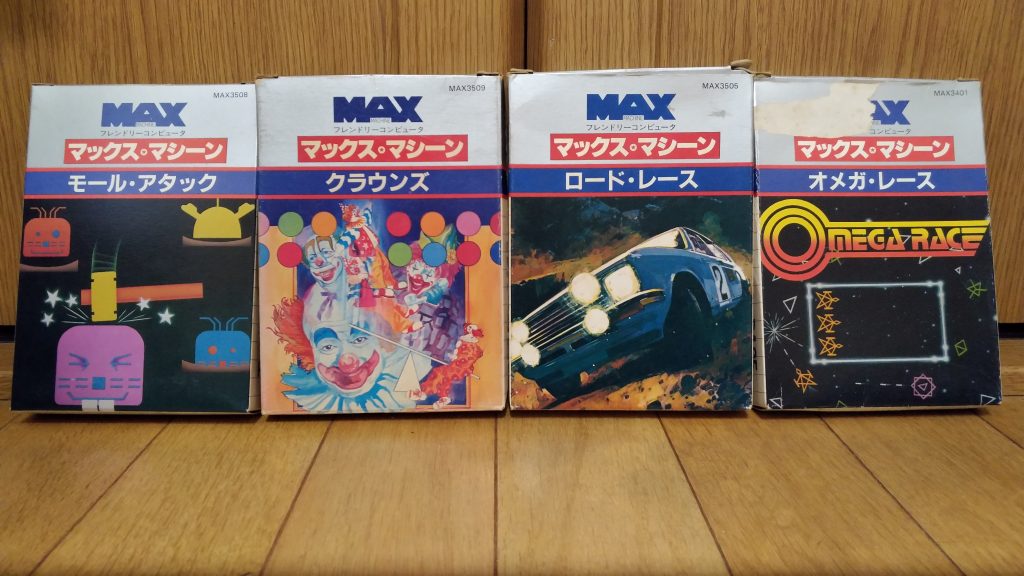 This is the collection as it stands now: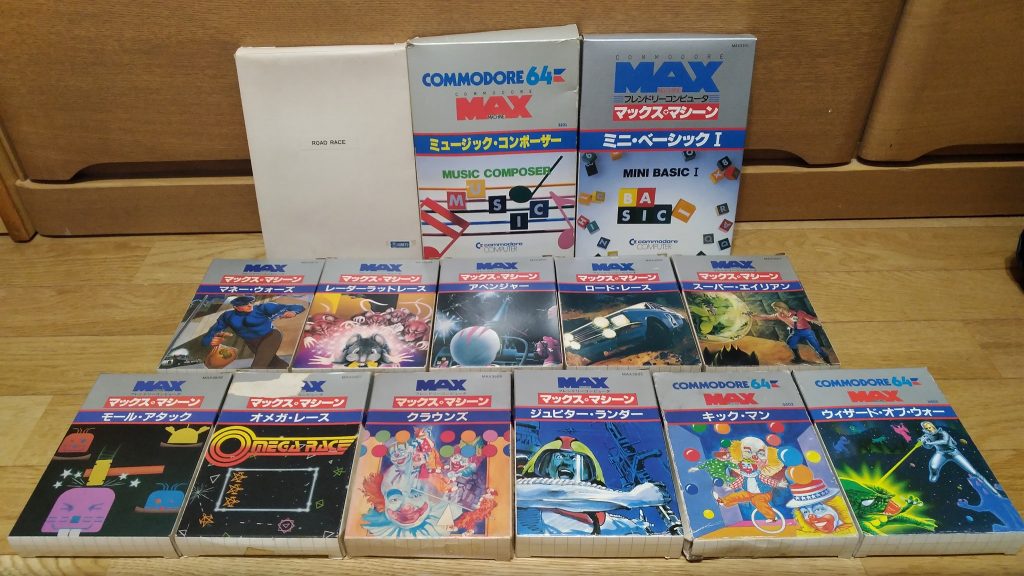 I'm still looking for Bowling, Billiards, Gorf, Slalom, and MAX BASIC to complete the collection.