I've seen this around on Yahoo Auctions occasionally. It commands a much higher price than it's beige sibling. It certainly looks cool, I think the only PC-8801 model to have a black version (or anything besides beige, for that matter). If you manage to find one as a set of keyboard and system, it's very expensive, and if you find only the keyboard or the system, there's no telling how long it might take to get the complementary item, and it could potentially be more expensive anyway.
"The only way I'll ever get one is if I can find it reasonably priced on Mercari, and good luck with that," I thought. But suddenly one popped up! I was compulsively reloading Mercari and one moment it wasn't there and the next moment it was, which in my mind, totally justifies my behavior. I received it and holy cow is this thing beautiful. There are a few light scuffs here and there but basically looks unbelievable for its age.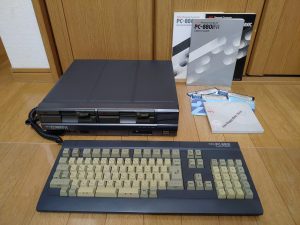 The main system has a couple of love taps but you really have to be looking for them.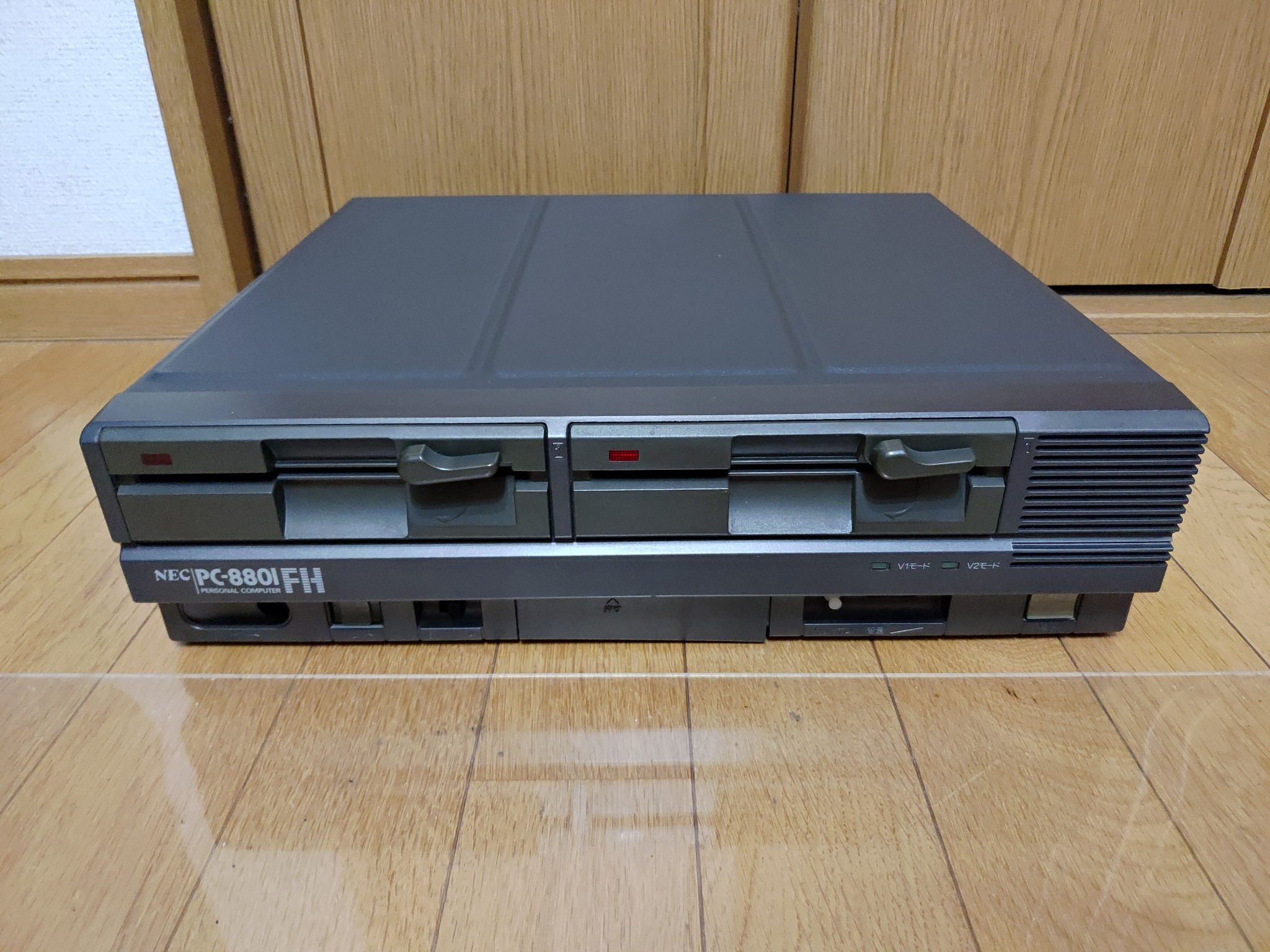 Despite the low signs of wear, the keyboard managed to accumulate quite a bit of grime on it. I gave it my standard cleaning, and this is much better than when I got it, but looking at the closeup photos, I think each keycap probably needs to be taken off and cleaned from all sides. The curl-cable has a good springy feeling to it after all these years.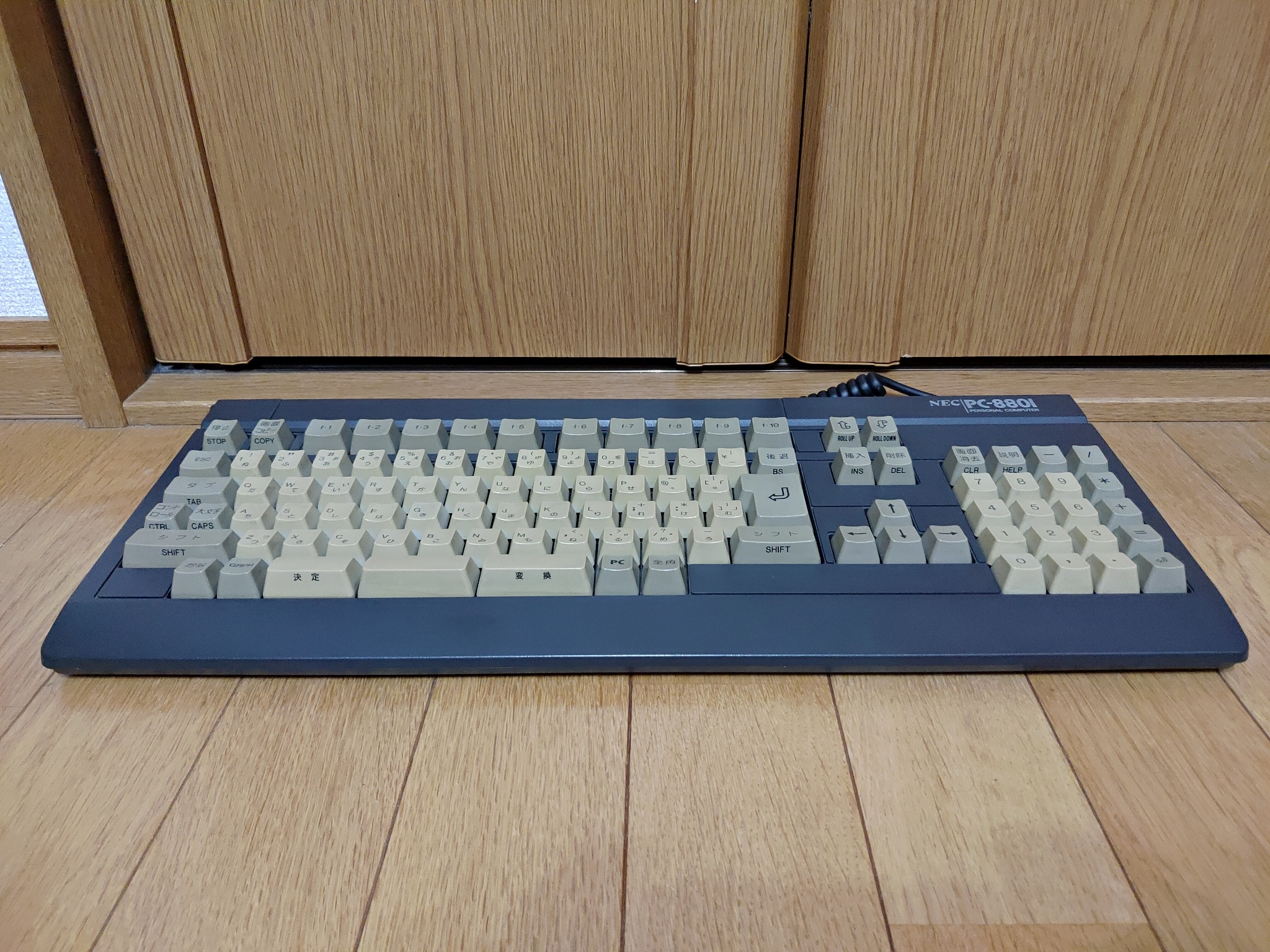 The three-volume manual collection is also in good shape, with pages still crisp to the touch and I didn't spot any handwriting on my quick check. The floppy disks are clean and free of mold.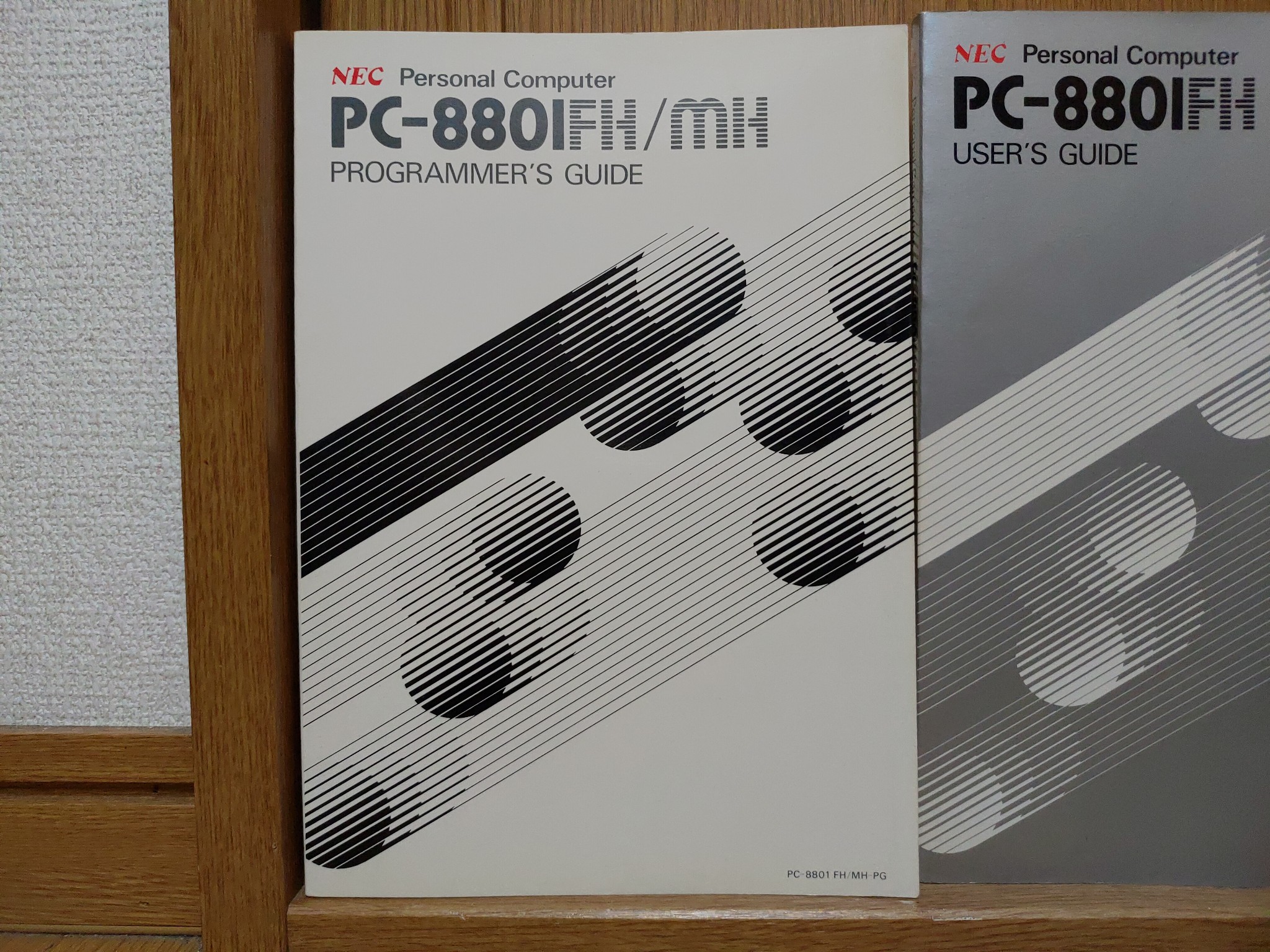 The great news is that it works. It displays and plays audio correctly, the keyboard responds smoothly to each press on the first time, and I tested it with the PC-8801 version of Archon and the included demo disk.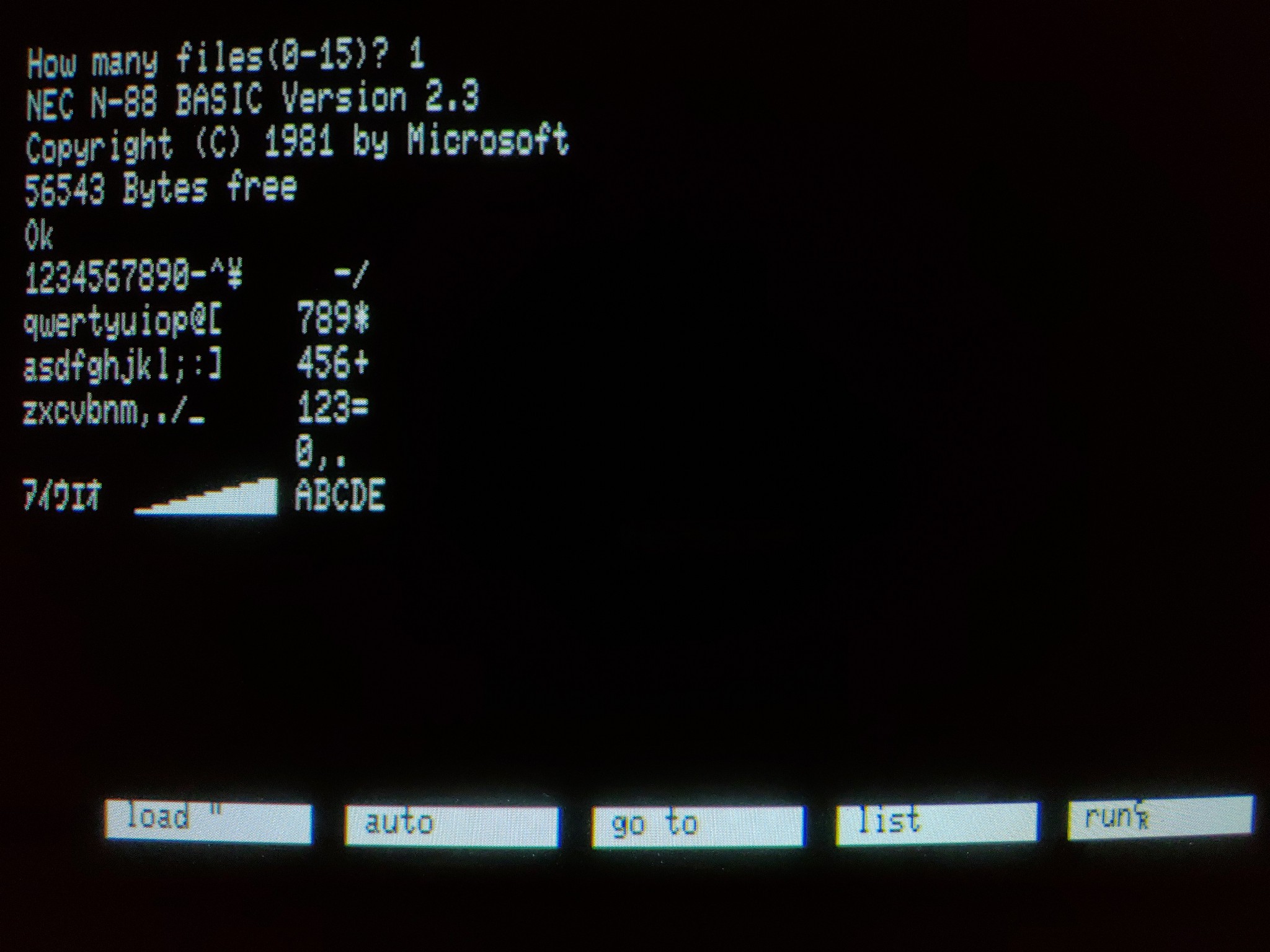 However, I don't see myself getting rid of my PC-8801MA2, as it has the more advanced sound board and has been fully recapped by my expert repairperson. But the black FH is so beautiful and it also has a cassette port, which the MA2 doesn't have. So much like my X1 Turbo Z and X1 D, they're going to have to learn to put egos aside and live with each other.